Year in Review: Cafe24 accelerates global biz in 2020
Cafe24 has successfully driven its global business forward in 2020 through key partnerships, regional platform launches, and ecosystem scaling. The global e-commerce platform continues to future-proof its merchants by launching new tech-based services, providing cross-border channel integrations, and sharing effective global success strategies.
2020 was a year where COVID-19 disrupted the world's economy but brought about an unprecedented advancement for the e-commerce industry. Cafe24 has successfully grown its global business during this time, remaining steadfast in its goal to provide a one-stop solution for merchants wanting to sell to the world.
Cafe24 ramped up efforts to expand its business globally in 2020. The company made its services available to more regions and developed new technologies so that anyone can quickly launch an online business. It also forged partnerships with global companies to provide a seamless commerce platform for more international markets. These initiatives successfully attracted new merchants looking to grow their business across borders.
Cafe24 has continued to scale its ecosystem at the global level. Here is a quick rundown of the company's milestones throughout the year:


About 1.84 million merchants are selling on Cafe24's AI and big data-based e-commerce platform, up from 1.71 million in 2019.
More than 132,000 Direct-to-Consumer (DTC) online stores have opened on the Cafe24 e-commerce platform in 2020, up 23% from 2019. More than 40,000 new stores launched in Q4 alone, up 52% from the previous year. Store launchings are continuing strong, with 2020 numbers breaking records for the five-year period between 2016 and 2020. Multi-lingual store openings also grew by 38% in 2020.
Major offline-based brands joined Cafe24's platform for stronger DTC strategies, including Lock & Lock, Lamy, SPAO, IT MICHAA, Sisun International, and Sandbox Network.
More than 9.7 billion dollars in Gross Merchandise Volume (GMV) were processed on the Cafe24 platform in 2020, up 18% from 8.2 billion dollars in the previous year. Cafe24 continues to achieve double-digit growth annually.
More than 4,100 developers are now building e-commerce apps in the Cafe24 ecosystem, with 1,900 developers joining this year. Cafe24 Developers celebrated its second anniversary in March with 2,300 developers when it reached a milestone of growing the developer community three times in size in just a year.
More than 350 open Application Programming Interfaces (API) are now available for developers to build competitive e-commerce apps, up from 250 APIs in 2019. Cafe24 continued to roll out APIs throughout the year while encouraging developers to build more services and functions through tech-focused events like the Developers Seminar.
Total app downloads surpassed 200,000, breaking records since the e-commerce app market Cafe24 Store launched two years ago. This equates to merchants downloading developer-made apps more than 6,600 times every month from the Store.
There are now 71 Cafe24 startup support offices available for entrepreneurs across South Korea. A total of 22 new locations opened in 2020 alone, breaking records for the number of new offices established per year.
Merchants get a global boost with Facebook Shops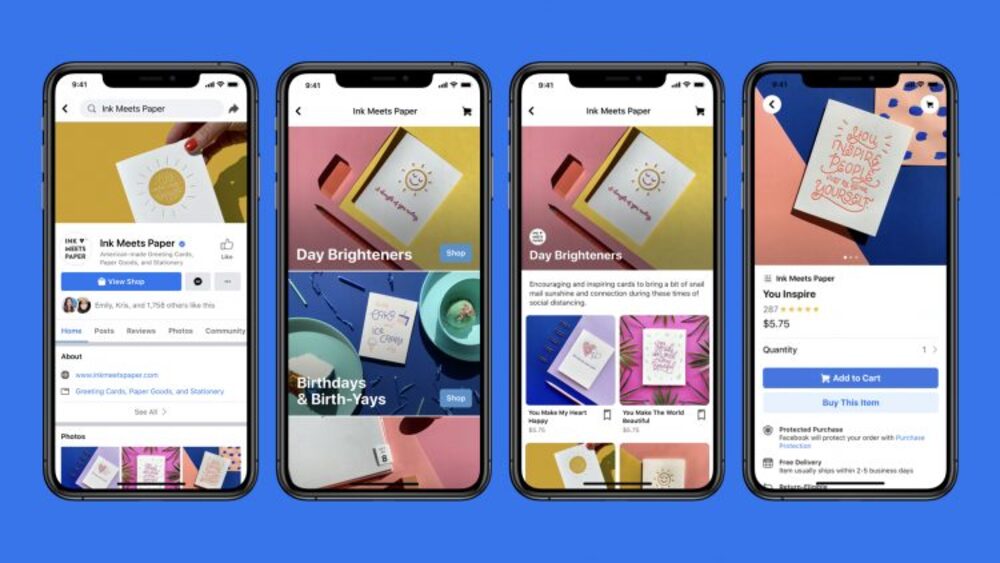 The partnership with Facebook for Shops is one of Cafe24's most significant global expansion efforts in 2020.
Facebook named its global partners for its Shops initiative in May, among which Cafe24 was the only partner from the East Asian region. The partnership has gained attention in the e-commerce market as the connection between Cafe24's DTC stores and Facebook's global users promises much potential. Cafe24's e-commerce expertise based on the big data of 1.84 million DTC merchants can help Facebook expand its e-commerce initiatives. Meanwhile, businesses of all sizes on Cafe24 can accelerate their global market success by tapping Facebook's 3.3 billion users.
Starting in December, Cafe24 merchants gained capabilities to integrate Facebook and Instagram Shops to their online stores. Merchants adding new products to their online stores can now see the latest launches go live instantly on their Shops storefronts for Facebook and Instagram users worldwide.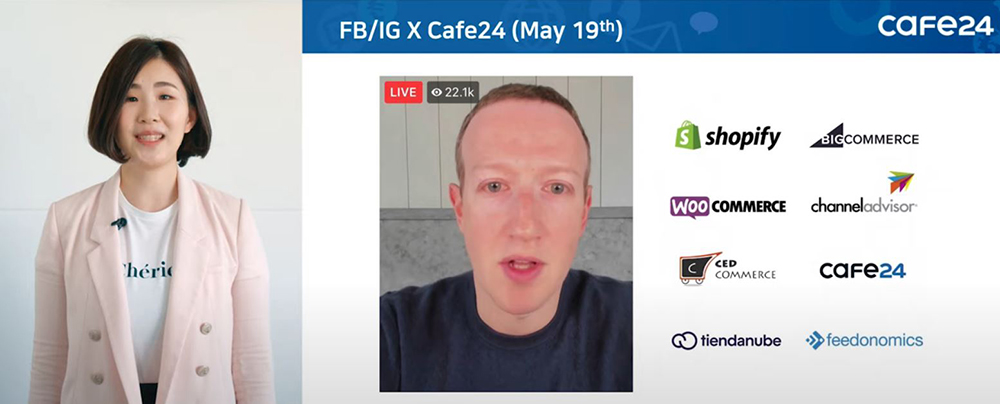 Cafe24 and Facebook have worked together for three years to provide merchants with effective marketing and shopping functions. Shop is one of the most significant fruition of the partnership. It makes it easier for entrepreneurs to enter the e-commerce market, produce shopping content, and meet with potential customers worldwide.
The two companies also held information-packed events to help merchants on their online business journey. In September, Facebook Asia Pacific (APAC) joined Cafe24's webinar to share proven methods of maximizing online business growth through Facebook and Instagram's advertising and marketing tools. A month later, Cafe24 joined Facebook's virtual retail expo that focused on helping Filipino merchants crack the holiday season during COVID-19 by boosting their online presence.
With Cafe24 and Facebook's Shops partnership in place, merchants and partners can expect their synergy in e-commerce to continue growing in the years to come.
Timely expansion into Southeast Asia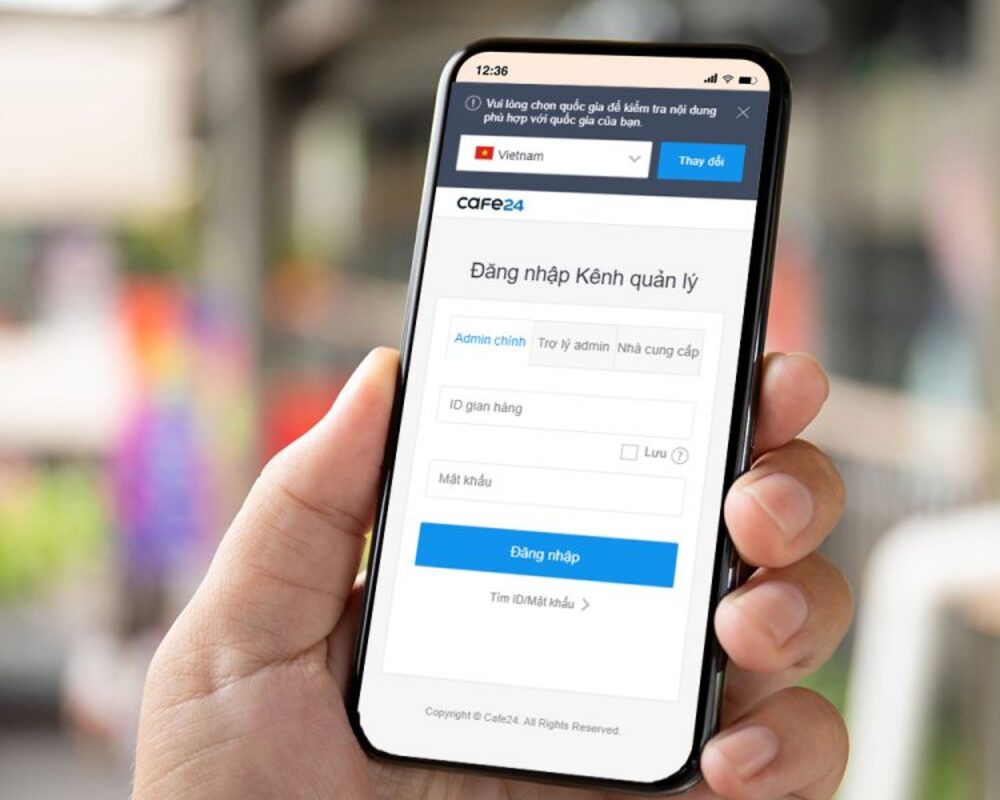 As Southeast Asia's e-commerce is on a rapid uphill trajectory to grow into a 100 billion-dollar market by 2025, Cafe24 is establishing a firm foothold in the region by launching its platform for Southeast Asian merchants. The global e-commerce platform brings its DTC model to SEA entrepreneurs and enterprises looking to expand their businesses online. The Vietnam platform launched in February, followed by the Philippines platform's soft-launch in September. Merchants in these regions gained access to Cafe24's global solutions, including its DTC store-builder and all other services necessary to run an online business, like payments, logistics, and marketing services.
Cafe24 drew from its accumulated know-how in business localization when approaching SEA's unique e-commerce landscape. The company optimized its platform for a "Mobile First" expansion strategy to complement the region's high smartphone adoption rate and advanced mobile-based platform development. As a result, merchants can use their smartphones to build their stores and run their business using tools like AI content editor Edibot.
Cafe24 made further inroads in SEA by integrating with the region's number one online marketplace, Shopee. Integrations with the ten billion-dollar market allow Cafe24 merchants to easily reach customers in countries where Shopee operates, including Singapore, Indonesia, Philippines, Malaysia, Thailand, and Taiwan.
Vitalizing hyperconnectivity through partner networks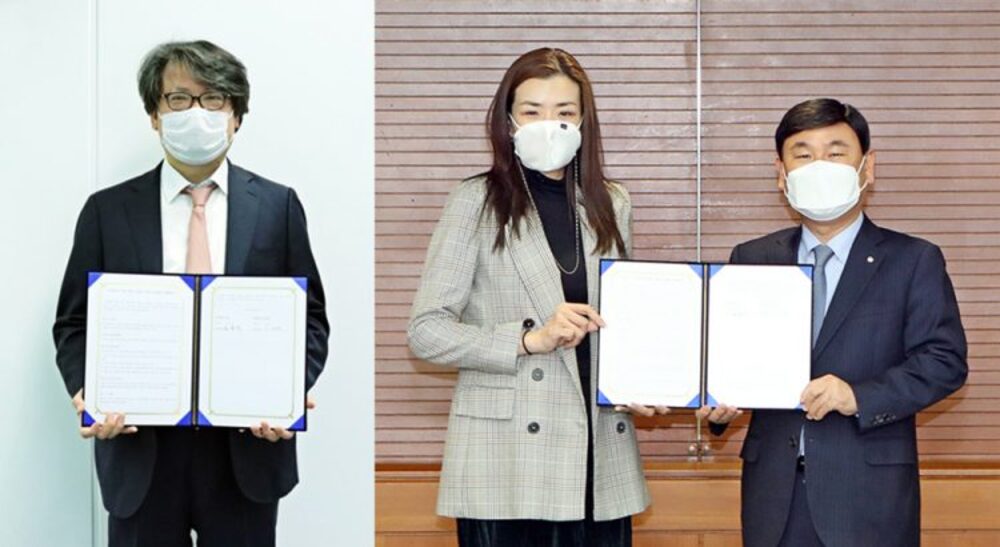 Cafe24 envisions hyperconnectivity as a central part of its sustainable future strategy. In 2020, Cafe24 took more steps toward this goal by adding more partners and platforms to its global network and establishing direct connections.
The company joined hands with logistics conglomerate, Hanjin, to scale up shipping offerings for merchants selling to 7.5 billion consumers worldwide. The partnership aims to launch a Cafe24-exclusive express delivery service. It will utilize Hanjin's fulfillment centers and logistics infrastructures in the US, UK, Germany, China, Japan, and Hong Kong.
Cafe24 also expanded marketplace integrations with online marketplace Lazada to add the Philippines, Indonesia, and Thailand to its existing connections to Singapore and Malaysia. Cafe24's Multimarket Management service connects various external marketplaces so that merchants can maximize sales channels. The new region-specific channels will give merchants access to Lazada's 65 million SEA users and SEA-optimized logistics resources like Lazada Global Shipping.
In May, the Multimarket Management service added fashion and lifestyle platform Aland to its list of sales channels. Aland operates international locations in Hong Kong, Thailand, and the United States.
Cafe24's partner network currently includes more than 100 domestic and global platform, marketplace, payment, logistics, marketing, and other service providers. This network demonstrates its true potential when more participants hyperconnect to Cafe24's platform to drive mutual growth in the thriving e-commerce market. More partners joining Cafe24's network will mean merchants can reap more benefits from its effects to succeed.
Advanced tools for driving global sales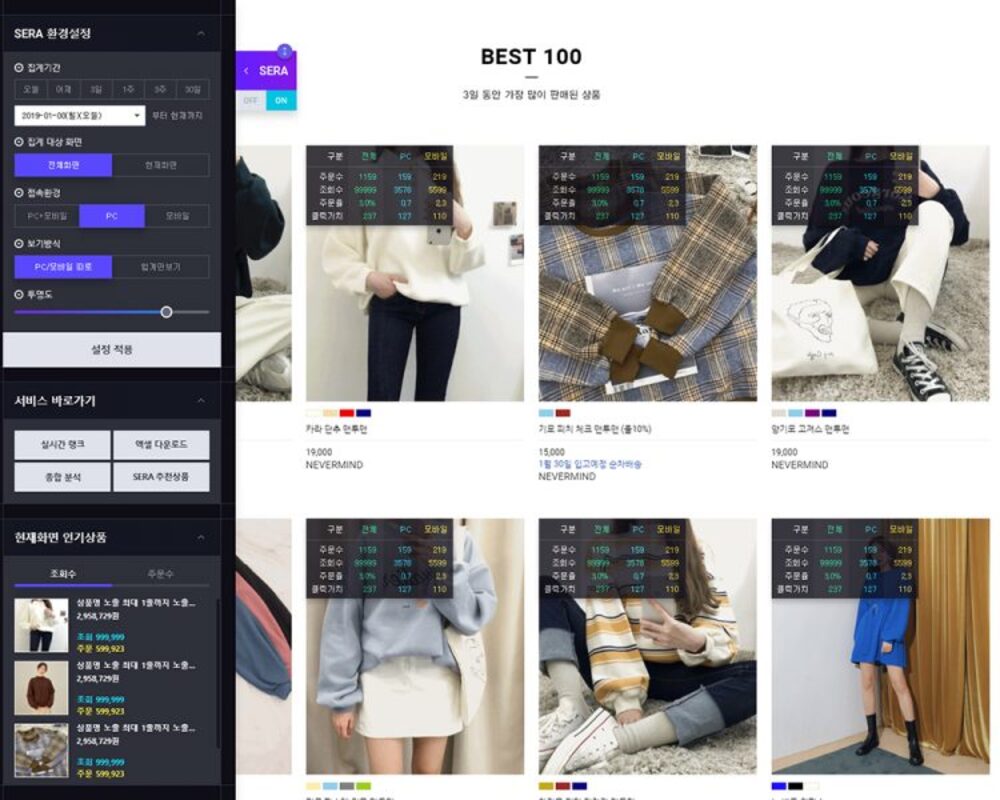 Cafe24 launched new tools built with advanced tech like big data and automation to help merchants drive international sales and manage operations more smoothly. Merchants can use these tools to establish effective localization strategies, resulting in a more positive shopping experience and drive sales.
All the tools can be easily installed onto Cafe24's global stores and do not require HTML or CSS coding knowledge to use. New capabilities through these tools are:
The Global Sales Assistant automatically creates and sets up stores optimized to international markets. Its key feature is a big data-based recommendation function. This tool is an all-in-one service for building multi-lingual online stores, integrating foreign payment systems, setting custom clearance, charging shipping fees, integrating global courier services, and assigning automatic product pricing.
SERA leverages big data to give merchants insight into overseas consumers' purchasing behavior. SERA is a big data analysis tool that allows merchants to see consumer reactions on their store's web page in real-time. It offers a real-time monitoring service for order statistics, product unit statistics, purchase option analysis, display management, display recommendation, inventory check, and product comparison. Merchants can draw insights from this data to build effective market-specific strategies.
The Global Customer Management service launched a chatbot feature with the integration of ZOYI Corporation's Channel Talk, a messenger-based customer support solution. It provides one-on-one consultations, automated response, and real-time tracking of customer purchase information. Automated translations are also available to handle international customer support.
The ecosystem comes together to future-proof merchants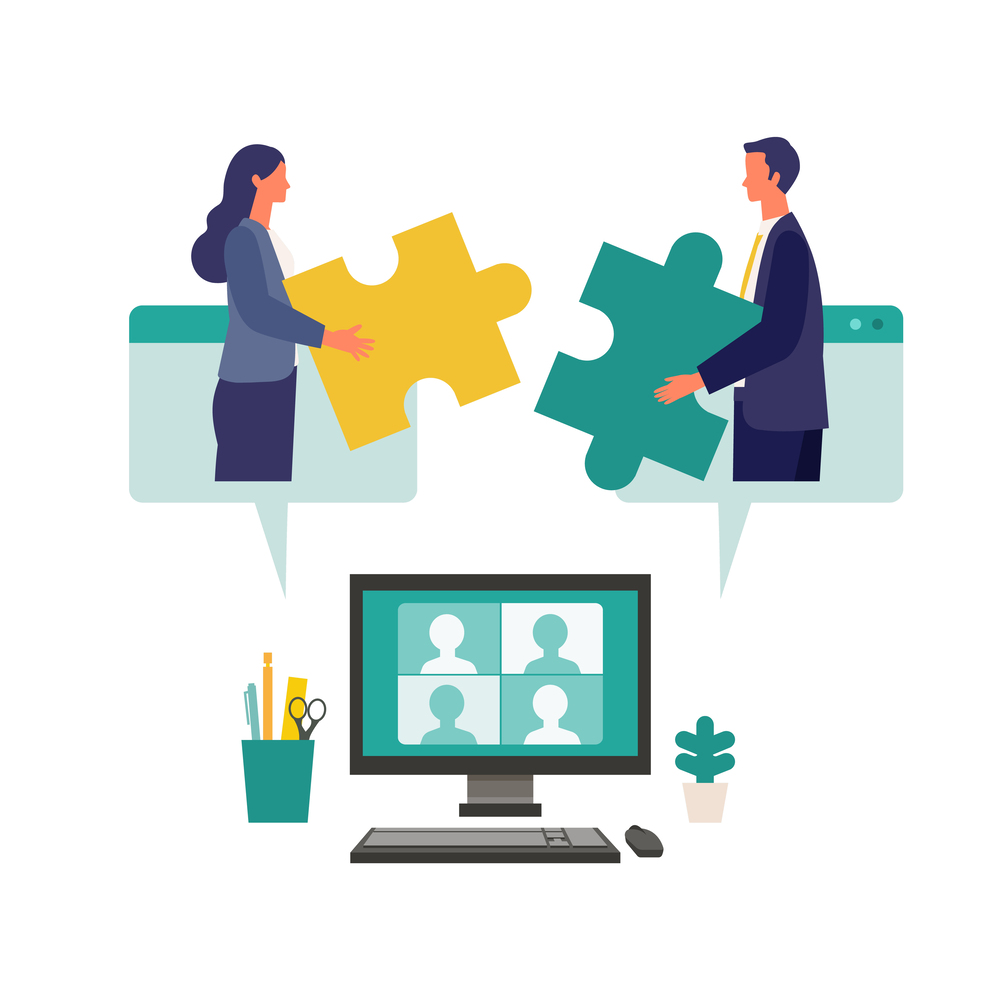 The e-commerce ecosystem built around Cafe24's platform came together this year to future-proof merchants and partners facing the post-pandemic commerce era.
Merchants, developers, partners, and other stakeholders worked with Cafe24 to organize a total of 17 events to share strategies for weathering the COVID-19 storm together. Topics focused on global selling as well as employing more online-focused DTC strategies. The events attracted more than 24,000 ecosystem participants, including potential entrepreneurs, SMB merchants, big-name brands, developers, marketers, partners, and more. The events were held in the form of onsite seminars before the COVID-19 outbreak and online-only webinars afterward.
A webinar series with partners like Shopee and CJ ENM offered various kinds of revenue-boosting solutions. Shopee emphasized expanding sales channels by using tools like Cafe24's Multimarket Management service that connects 37 different online markets. Meanwhile, CJ ENM highlighted creating engaging marketing content to drive sales across social platforms.
Experts from Japanese fashion conglomerates TSI Holdings and Shoplist equipped merchants targeting Japan with successful approaches. TSI experts spoke on Japan's distinct e-commerce environment and introduced its online fashion platform, MORUGI. Shoplist experts discussed how businesses can leverage the rising K-fashion trends to succeed in Japan and how merchants can expand their business overseas with Cafe24 and Shoplist's platform integration.
CEOs from SMB brands Sister Ann, Ozkiz, SSUMJ, and The Action led talks on how they quickly implemented winning game plans to grow their business during the pandemic. They shared proven strategies like implementing the DTC model, utilizing Cafe24 tools like SERA, and marketing organic shopping content to achieve double-digit growth in 2020.
Some events focused on delivering success strategies at the enterprise level. Experts in enterprise e-commerce business operations, logistics, design, and more repeatedly emphasized the importance of adopting a DTC strategy. A DTC store can act as a base camp connecting all global marketplace and marketing channels. Experts also laid out game plans for post-pandemic e-commerce trends so enterprises can further accelerate global sales in the new normal.
Cafe24: Infinitely scalable, globally competitive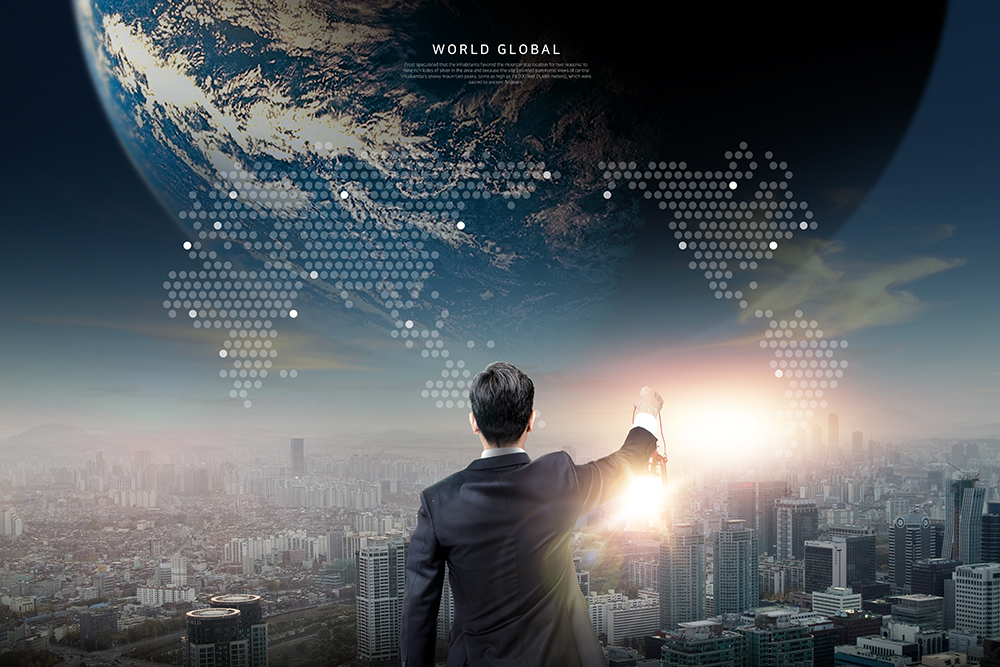 In 2020, Cafe24 further solidified its platform as a one-stop destination for building a global-facing online DTC business. The e-commerce ecosystem growing around the platform is gaining momentum with more entrepreneurs, brands, partners, developers, and service providers joining to benefit from the resulting network effects. The changing business landscape due to COVID-19 has revealed e-commerce and DTC to be the future solutions – both of which Cafe24's platform can harness.
Cafe24's global e-commerce platform is poised for infinite growth because it is scalable for businesses of all sizes and can strengthen connectivity with cross-border channels worldwide. Whether they are just beginning or have multicountry operations, businesses can continue to grow on a platform that can accommodate scale.
Cafe24 is continuing to roll out more open APIs for its growing community of developers so that they can launch functions and services that businesses need to run seamlessly. The company is adding more e-commerce service providers in logistics, marketing, and sales to its global network that includes Google, Baidu, Facebook, TikTok, Amazon, Tmall Global, Lazada, PayPal, Alipay, Softbank Payment Service, EMS, and much more.
Such characteristics make Cafe24 more attractive to merchants and highly competitive in the global e-commerce scene. As the company further expands its platform to more parts of the world, its ecosystem and networks will only grow stronger. The global retail e-commerce sales is projected to grow to 6.54 trillion dollars by 2023. Cafe24 and its ecosystem will grow alongside to provide more opportunities for merchants to meet consumers all over the world and succeed.