Cafe24 and Facebook aim to help Filipino merchants succeed online
Recognizing the Philippines as a vital e-commerce market, Cafe24 teams up with Facebook through Shops to help Filipino merchants succeed online.
The Philippines: a booming e-commerce market

The Philippines shows massive e-commerce potential, ranking third globally for retail e-commerce sales growth in 2019. The country's e-commerce sales rate is expected to increase even more due to COVID-19. Although the pandemic has caused many businesses to experience significant losses, such remarkable growth in e-commerce shows that Filipinos can quickly adapt to new developments.
Cafe24 joined Facebook's "Re-Imagine Retail by Facebook Philippines" virtual retail expo on September 30 to help local businesses get through the effects of the pandemic. Recognizing the Philippine e-commerce market's importance, the two companies are providing Filipino merchants with the tools they need to start their online journey.
"Re-imagine Retail by Facebook Philippines" is the first expo that Facebook held online because of the coronavirus. The tech giant provided insights on how to crack the holiday season during COVID-19, increase foot traffic into store locations, and boost online presence to future-proof businesses. Aside from Cafe24, Facebook also invited several other marketing partners to the virtual event.
Heeyawl Yu, Business Development Manager at Cafe24, announced the launch of Cafe24 Philippines during the company's session. Yu also discussed the benefits of using a Direct-to-Consumer (DTC) business model and why Filipino merchants should start their journey with Cafe24.
DTC is a winning strategy in the next e-commerce wave

COVID-19 has sped up the global shift toward e-commerce. A McKinsey report found that the United States' e-commerce growth rate for the past three months alone was greater than its total growth in the last decade. As e-commerce quickly takes over physical channels, retailers need to prepare for the changes happening in commerce.
DTC is at the forefront of the effective strategies that can help businesses thrive in the next big wave of e-commerce. This model takes the middleman — such as distributors — out of the equation. Instead, the seller communicates directly with its customers.
Among the big players that have already adopted the model is Nike. The global sports brand reported 3.7 billion dollars in earnings from their DTC channel and 82% digital growth.
Aside from more significant revenues, there are other benefits that merchants can enjoy through the DTC strategy. They can have access to customer data, which generally isn't available in marketplace platforms. Merchants also can have full control of their business in terms of independent management and better operations.
Cafe24 is the invisible facilitator to success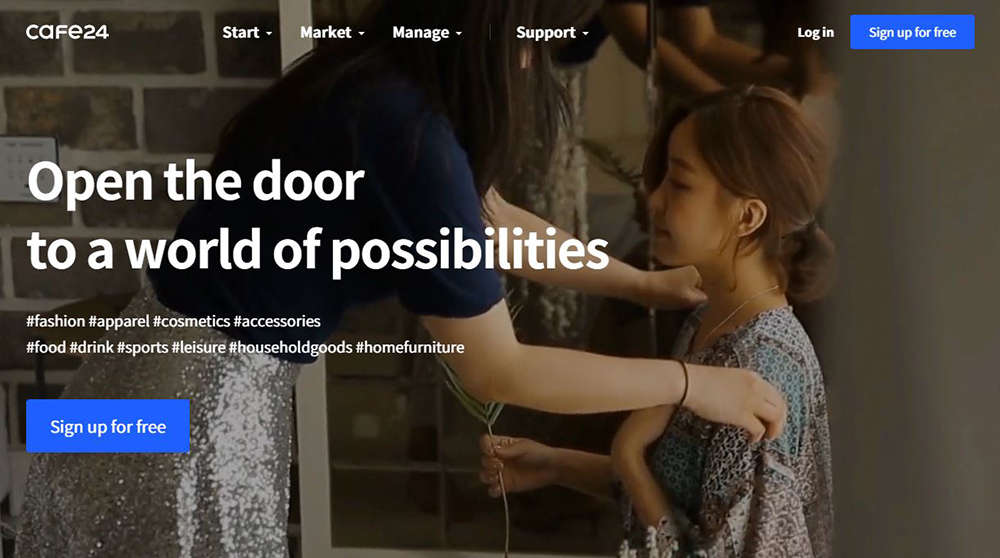 As the leading e-commerce platform in South Korea, Cafe24 occupies more than 70% of the market share in the K-Style DTC field. It currently has 1.78 million merchants selling to consumers all over the world. The company achieved a 26% compound annual growth rate (CAGR) for the 2016 to 2019 period and also reported about 8 billion dollars of Gross Merchandise Volume (GMV) in 2019.
Cafe24 grows alongside its merchants. The company's business model benefits from the growth of the e-commerce market as a whole. Such a profit structure allows the company to offer its solutions and services for free. Online sellers don't have to pay membership or signup fees and aren't restricted to a trial period. Also, there are no limitations to the number of items a merchant can register on their store.
With over 20 years of experience, Cafe24 has also accumulated a lot of know-how on global selling. Its one-stop solution covers everything from launching an online store to going global. Cafe24's platform makes it easy and stress-free for anyone to start their own online business.
Large enterprises such as CJ Olive Young and SM Entertainment have also turned to Cafe24 to establish global stores to meet consumers worldwide.
Cafe24 partners with Facebook to empower merchants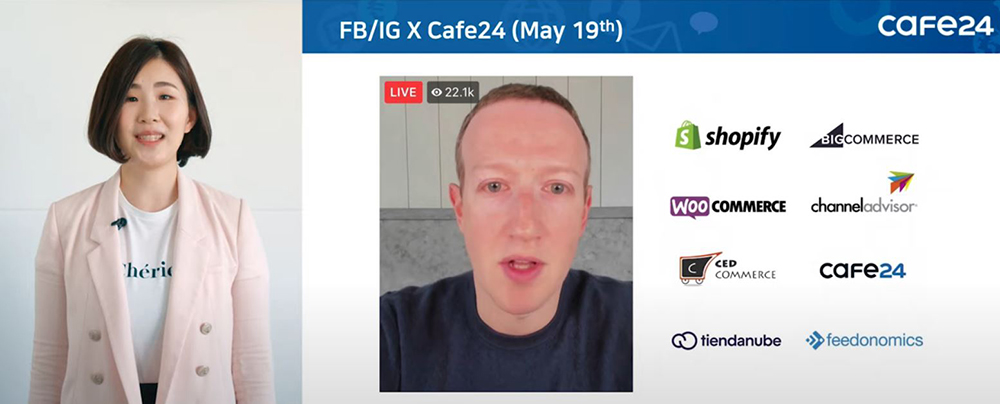 Cafe24 has successfully established an e-commerce ecosystem of partners, developers, service providers, and merchants, revitalizing each participant's business through its host of solutions and services. The company hopes to bring the same success with the launch of Cafe24 Philippines.
Unveiled recently, the Cafe24 Philippines platform is now up and running. Filipino sellers who want to use the e-commerce platform to launch a business can start by creating and designing their DTC stores. Then, they can upload their products and start selling. Other available tools are dedicated to marketing, management, support services, and more.
Cafe24 continues to work on its international and domestic partnerships to enable the best services that fit the location and the current times. Just recently, the company further strengthened its digital marketing solution by deepening its more than three-year partnership with Facebook.
In May, Facebook Shops launched globally to help small and medium businesses. Cafe24 was announced as the only partner for Shops from the Asian region. In September, Cafe24 and Facebook APAC held a joint webinar to present e-commerce success strategies through Shops to 1,800 merchant attendees. The virtual retail expo is the latest of the two company's joint efforts to support merchants in their shift to DTC.