Cafe24's global customer management service gets chatbot upgrade
Press release
Global Customer Management service integrated with ZOYI's Channel Talk
Real-time customer support and big data analysis now automated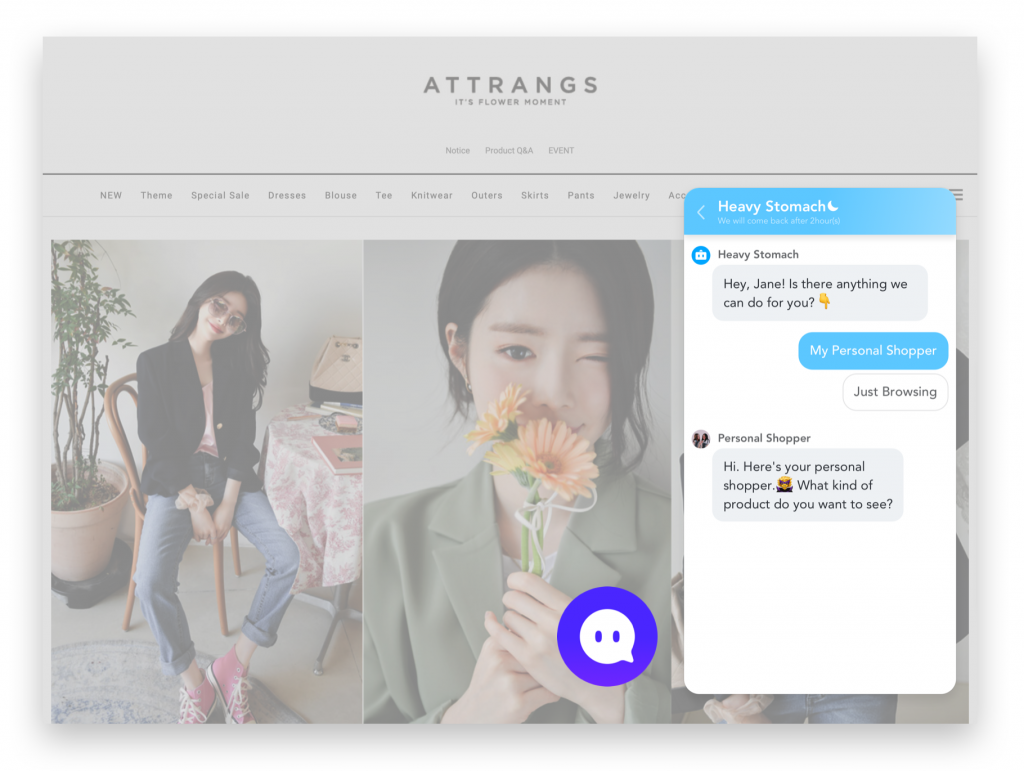 Global e-commerce platform Cafe24 announced on Mar 12 that the company is upgrading its Global Customer Management service in cooperation with online business communication platform, ZOYI Corporation.
Cafe24's Global Customer Management service makes it easier for merchants in Korea to reach foreign markets. Cafe24's local experts take the place of the merchants to handle local product inquiries, recommendations, orders, and other customer requests. These experts also provide merchants with systemized consultations regarding local consumer tendencies and online shopping environments so that merchants can successfully achieve business localization.
With the new partner cooperation, Cafe24's Global Customer Management service will integrate with ZOYI's Channel Talk service. Channel Talk is a messenger-based solution that incorporates chatbot technology to offer a sophisticated customer support solution. The integration will provide both Cafe24 local experts and merchants with various new capabilities, including 1:1 customized consultations in real-time, automated responses to FAQs, and real-time tracking of customer purchase information.
The integration will also provide new big data analysis and automation capabilities. Cafe24's Global Customer Management service will be able to offer real-time analysis of an online store's inbound traffic. Visitors will be automatically identified and categorized as potential customers, loyal customers, and more. Real-time target marketing and automated translation services will also be available.
Cafe24 and ZOYI's strategic partnership will further accelerate mutual growth. Cafe24 will be able to support its 1.7 million merchants' business growth with a more enhanced solution, while ZOYI will be able to provide its service to merchants taking their operations overseas.
Jaesuk Lee, CEO of Cafe24, said, "Cafe24 cooperates with various partners to create a business environment where any merchant can extend their business reach overseas." He said, "This new integration will act as a bridgehead for Korean merchants' journey to global success."
About Cafe24
Cafe24 is a global success platform that provides a one-stop business environment for e-commerce merchants so that they can achieve continued growth by focusing on their creativity.
Cafe24 has established an e-commerce ecosystem with 1.7 million Direct-to-Consumer (DTC) merchants and various global partners in areas like payment, shipping, and marketing. Cafe24 is poised for growth as more DTC brands and e-commerce participants continue to join the burgeoning industry.
About ZOYI Corporation
ZOYI Corporation is an IT company that operates Channel Talk, an all-in-one business messenger solution for customer management and marketing. ZOYI currently services over 20,700 businesses and is quickly expanding as a company, achieving more than three times in year-over-year revenue last year.