Cafe24 and TSI share strategies for K-brand exports to Japan
Press release
200 representatives from apparel and fashion accessories brands attend
Japan-localized selling environment available through the MORUGI platform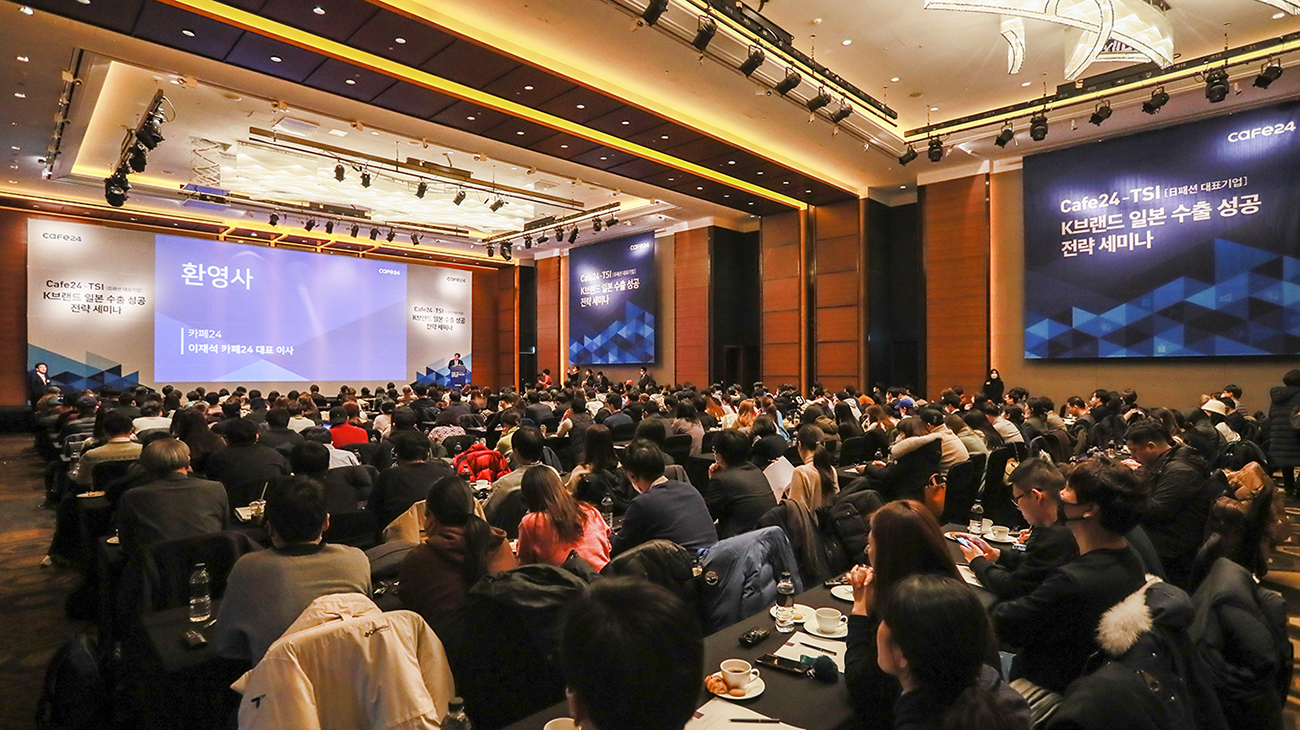 It is getting easier for Korean fashion brands to export directly to Japan.
Global e-commerce platform Cafe24 and Japanese fashion conglomerate TSI Holdings held a joint "Strategic Seminar for K-brand's Successful Exports to Japan" event on Feb 18 at the Seoul Yeouido Conrad Hotel Grand Ballroom.
A total of 200 attendees were present at the event, including founders, CEOs, and representatives of various online brands specializing in apparel and fashion accessories.
TSI Holdings, currently operating its K-fashion online store called MORUGI, shared insights on how K-fashion became popular in Japan; the environment and characteristics of Japanese e-commerce; and strategies for selling successfully through the MORUGI platform.
Hiroyuki Watanabe, Director of TSI EC Strategy, said, "Hallyu's rising popularity is directly influencing demands for a variety of K-fashion items among Japanese consumers." He added, "Korean brands joining MORUGI through Cafe24 can expect a faster surge in sales in Japan."
Meanwhile, MERY is a Japanese online fashion magazine that specifically targets teens up to 20-year-olds and has 4.4 million monthly readers. MERY also took the stage at the seminar to share peculiarities of the Japanese fashion market; effective content strategies to target Japanese consumers; and opportunities to utilize MERY for localized promotional marketing.
Jaesuk Lee, CEO of Cafe24, said, "Korean brands selling through MORUGI and TSI signing up more Korean brands will lead to increased global sales." He added, "Cafe24 will continue to focus on creating an environment where more companies and brands can flourish together.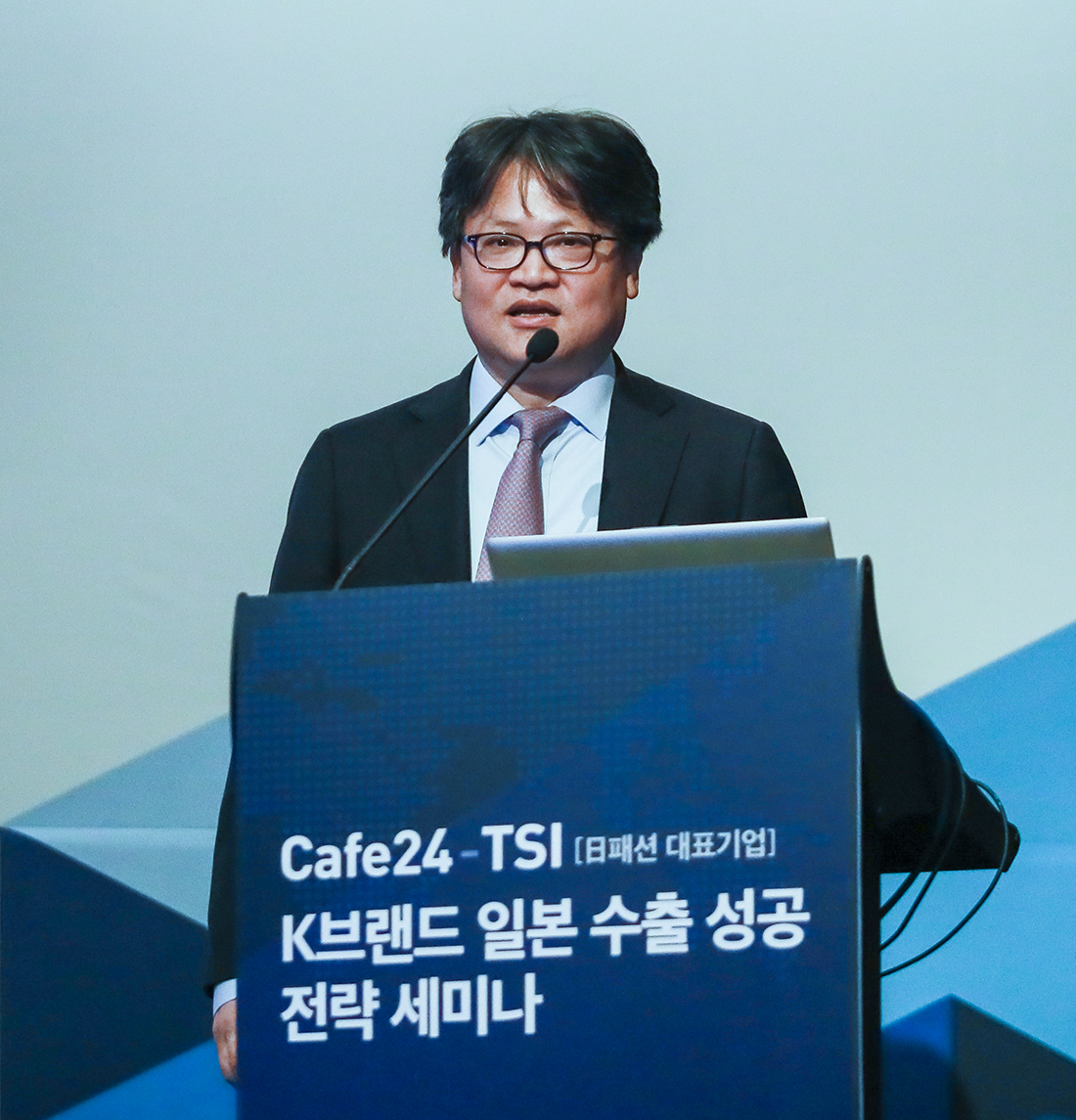 About Cafe24
Cafe24 is a global success platform that provides a one-stop business environment for e-commerce merchants so that they can achieve continued growth by focusing on their creativity. Cafe24 has established an e-commerce ecosystem with 1.7 million Direct-to-Consumer (DTC) merchants and various global partners in areas like payment, shipping, and marketing. Cafe24 is poised for growth as more DTC brands and e-commerce participants continue to join the burgeoning industry.
About TSI Holdings
TSI Holdings is a Japanese fashion conglomerate making 1.5 billion dollars (165 billion yen) in annual revenue. It has more than 45 major brands including Margaret Howell, Pearly Gates, and Nano Universe, as well as 1,000 offline stores in Japan. In Nov 2019, TSI and Cafe24 jointly launched an online K-fashion shopping platform called MORUGI targeting Japanese women in their 20s to 40s.
About MERY
MERY is an online media that provides fashion and beauty content for women in their teens to 20s. It is very popular among Japanese youth, with 4.4 million monthly readers, as of Mar 2019.