Cafe24's e-commerce strategies webinar for enterprises a success
Press release
A thousand attend from enterprises, medium-sized businesses, and agencies
Success strategies for managing store templates and centralized systems revealed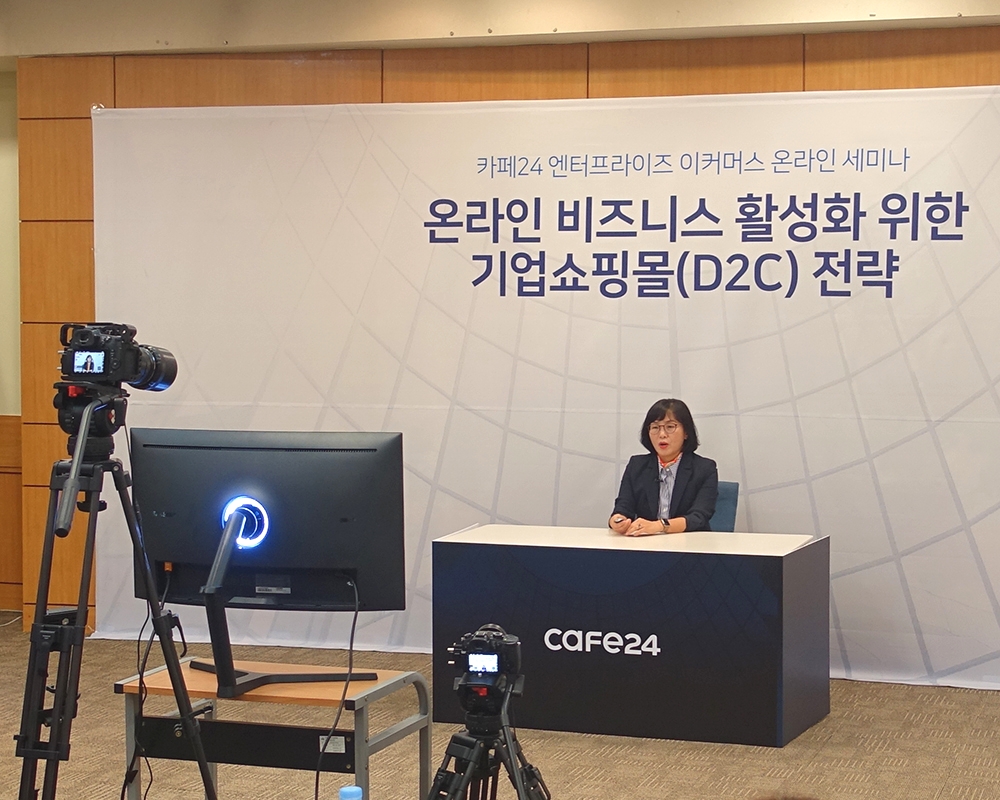 Global e-commerce platform Cafe24 announced on June 9 that its webinar, "Enterprise e-commerce strategies to vitalize online business," was a success. A thousand industry affiliates from various enterprises, medium-sized businesses, and agencies attended the event.
Presentations focused on key strategies that enterprises must keep in mind to succeed in e-commerce business. Topics covered building online store designs, app-based customization functions, and integrated systems for centralized management.
Okhwa Seo, Director of Designbook, said, "Each company has different values like trust, awareness, and quality that they want to communicate to their customers." She added, "Companies must first clearly identify the elements that best suit them and then begin planning for their online store." She emphasized, "Systematic quality control is also crucial in maintaining the store's usability and convenience."
Chanjin Jung, CTO of PLAYKIKI, said, "Cafe24 provides open APIs which allows for various customizations in service development such as editing store templates." He added, "Companies today are recognizing the importance of differentiation through customized services, which can be added to stores via apps like engraving services, supplier order processing functions, or automatic distribution of coupons."
Jaekwan Ryu, Director of PIMZ, said, "Connecting the online store and all related services into a centralized system can increase operational efficiency and accelerate e-commerce business expansion." He added, "One company integrated its online store with its Enterprise Resource Planning (ERP) system so they could manage inventory and sales data on a single page – this allowed them to manage their business more systematically."
Jessica Song, Head of Cafe24's Enterprise Business, said, "A company must have a competitive edge to grow its business in the rapidly changing e-commerce market." She added, "The best strategy is to operate a Direct-to-Consumer (DTC) store as a base camp to which domestic and global marketplace and marketing channels can be integrated."
The event also provided companies wishing to do e-commerce business with professional consulting opportunities.
Jaesuk Lee, CEO of Cafe24, said, "An online store acts as a company's branding base, which makes the role of systematically professional technology and know-how very essential." He added, "Cafe24 will continue to offer effective strategies so that companies can successfully build their online business."
About Cafe24

Cafe24 is a global success platform that provides a one-stop business environment for e-commerce merchants so that they can achieve continued growth by focusing on their creativity. Cafe24 has established an e-commerce ecosystem with 1.7 million Direct-to-Consumer (DTC) merchants and various global partners in areas like payment, shipping, and marketing. Cafe24 is poised for growth as more DTC brands and e-commerce participants continue to join the burgeoning industry.