Cafe24 joins Facebook in initiative to broaden e-commerce ecosystem
Press release
Facebook to cooperate with distinguished e-commerce companies worldwide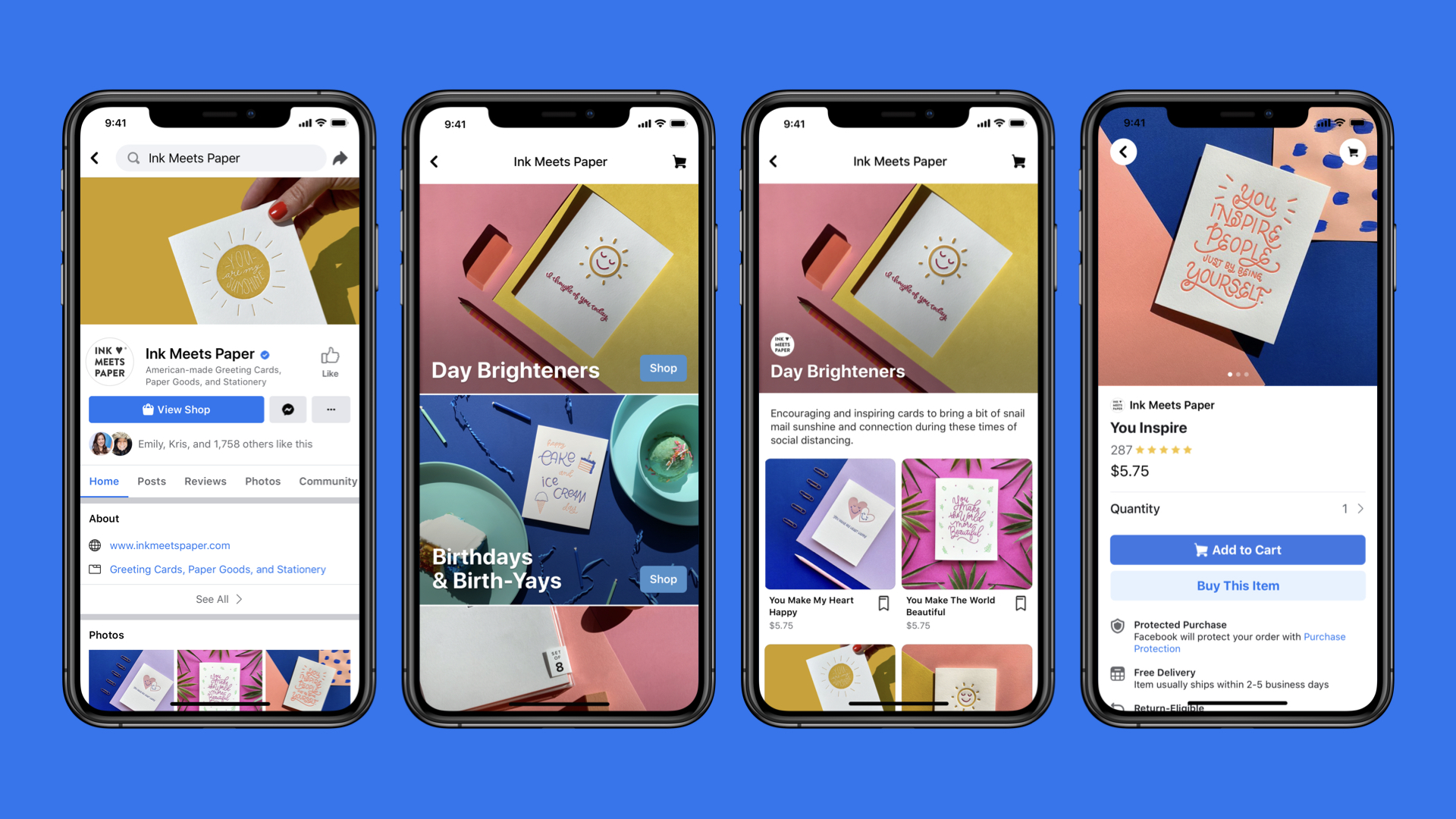 Cafe24 is joining Facebook's new e-commerce initiative.
Global e-commerce platform Cafe24 announced its participation as a partner company in the 'Facebook Shops' initiative on May 20.
Facebook said, "We're also working more closely with partners like Cafe24, Shopify, BigCommerce, WooCommerce, ChannelAdvisor, CedCommerce, Tiendanube, and Feedonomics to give small businesses the support they need. These organizations offer powerful tools to help entrepreneurs start and run their businesses and move online."
Cafe24, along with other partners, will work together with Facebook to produce various e-commerce business strategies for merchants. With global advertising and marketing services, merchants will be able to experience a business environment optimized for e-commerce.
Cafe24 operates an e-commerce platform in Korea with 1.7 million merchants while accelerating its business in Japan and Vietnam. Cafe24's accumulated business know-how in these areas can aid in expanding Facebook's local e-commerce business.
Jaesuk Lee, CEO of Cafe24, said, "As the e-commerce ecosystem undergoes rapid change, hyperconnectivity among companies with advanced technology is becoming more crucial." He added, "Cafe24 will not spare any efforts to make sure this new partnership with Facebook will give merchants a big push forward."
Meanwhile, Cafe24 signed an agreement with Facebook's Asia Pacific (APAC) arm last February to stimulate merchants' global Facebook marketing competitiveness.
More on Facebook's Newsroom:
Introducing Facebook Shops: Helping Small Businesses Sell Online
About Global E-commerce Platform Cafe24
Cafe24 is a global e-commerce platform that provides an online store-builder, marketing, logistics, and more services in one-stop so that anyone with creativity can do online business in the global market.
While Amazon and eBay focus on the consumers, Cafe24 concentrates on the sellers (merchants and businesses). Cafe24 upholds a consolidated yet specialized service that provides everything from building and running an online store to branding.
The more participants gather on Cafe24's e-commerce platform, the more powerful the synergistic effects. Cafe24 maintains a strong network with global companies in various industries like global online marketplaces (Facebook, Google, Amazon, Rakuten, Alibaba, etc.), logistics companies (EMS, Sagawa, etc.) and payment service providers (PayPal, SoftBank Payment Service, etc.). Consequently, merchants expanding their reach into the global market through Cafe24's platform can provide their customers with a localized online shopping environment.
Cafe24 leads the industry market share in Korea, powering 1.7 million merchants. In cooperation with various global partners, Cafe24 is leading the way to build an e-commerce ecosystem. In the burgeoning e-commerce market, Cafe24 is spearheading mutual growth to go beyond domestic borders into the global market.