Developers explain Cafe24's big data analysis tool, SERA
Data is becoming increasingly important to run an online business. To support this need, global e-commerce platform Cafe24 offers SERA, a service that analyzes consumer reaction through real-time data monitoring.
The stories behind Cafe24's SERA
The developers behind SERA's inception to development, Junghoon Jo and Choongdeok Baek of Cafe24's 4IR Team, share their thoughts about applying big data to e-commerce.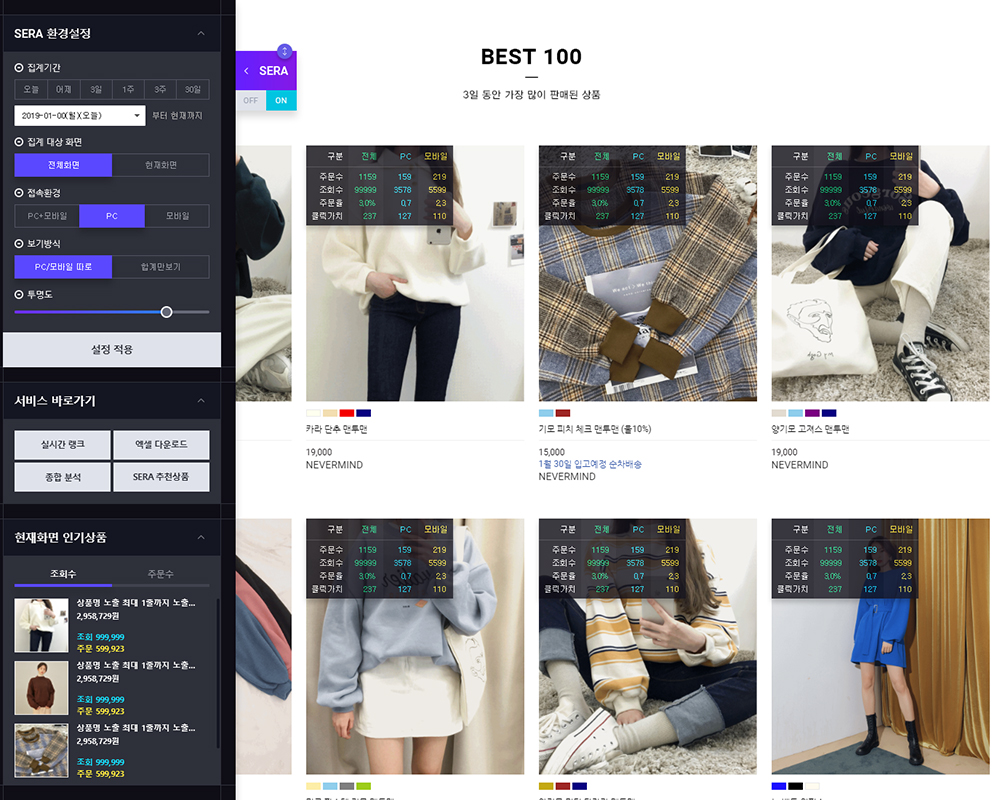 Q. Tell us about SERA, the big data analysis tool.
SERA, which stands for Specialized and Enhanced Realtime Admin, is a big data analysis tool that allows merchants to see consumer reactions on their store's web page in real-time. With SERA, merchants can see which products had the most clicks and which achieved the highest sales by blinking red and blue lights.
SERA also offers a real-time monitoring service for data like order statistics, product unit statistics, purchase option analysis, display management, display recommendation, inventory check, and product comparison.
Q. As a developer, what do you think is the most significant advantage of using SERA?
The greatest benefit is seeing real-time data directly on the online store's webpage without administrator access. When a customer clicks on or purchases an item, a panel displayed over the product image blinks. This allows merchants to know which product is popular or profitable intuitively. SERA can prove very useful for product display, advertising effect analysis, and more.
SERA can also provide a cost comparison of different products or check inventory before displaying items on the homepage. Thanks to this function, real-time data can be immediately taken into account in online store operations.
Q. Any user response to SERA?
As of now, more than 2,000 Direct-to-Consumer (DTC) online brands are using SERA. After launching on Cafe24's Korean platform, it became available in June for Korean merchants to use on their multilingual stores. We started rolling out SERA for global platforms in July, beginning with Cafe24 Japan. It will be available for Cafe24 Vietnam within this year. SERA's introduction to multilingual platforms will significantly increase our understanding of country-specific consumer behaviors.
We will work to apply the global consumer needs that we learn to develop SERA into a more stable service. We hope SERA will be an effective solution to support merchants in their data-driven online store operations.