Edibot: Cafe24's AI-based content editor
Cafe24's content editing tool employs the core technology of the Fourth Industrial Revolution, Artificial Intelligence, to make creating content for online stores easy. 
The Edibot Series: Using AI to edit online store content
The product detail pages found in an online store are like manuals that consumers read before making a purchasing decision. For this reason, online businesses are making great efforts to build attractive product detail pages – which can be considered to be online store content.
Accordingly, Cafe24's AI-based content editing tool, Edibot, helps merchants create better content for their online stores. With Edibot, merchants can cut down the time it takes to create one product detail page from 100 minutes to three minutes. In other words, Edibot allows merchants to generate more than 30 pages in the same amount of time it takes to make one page manually.
Edibot: Completing a product detail page in three minutes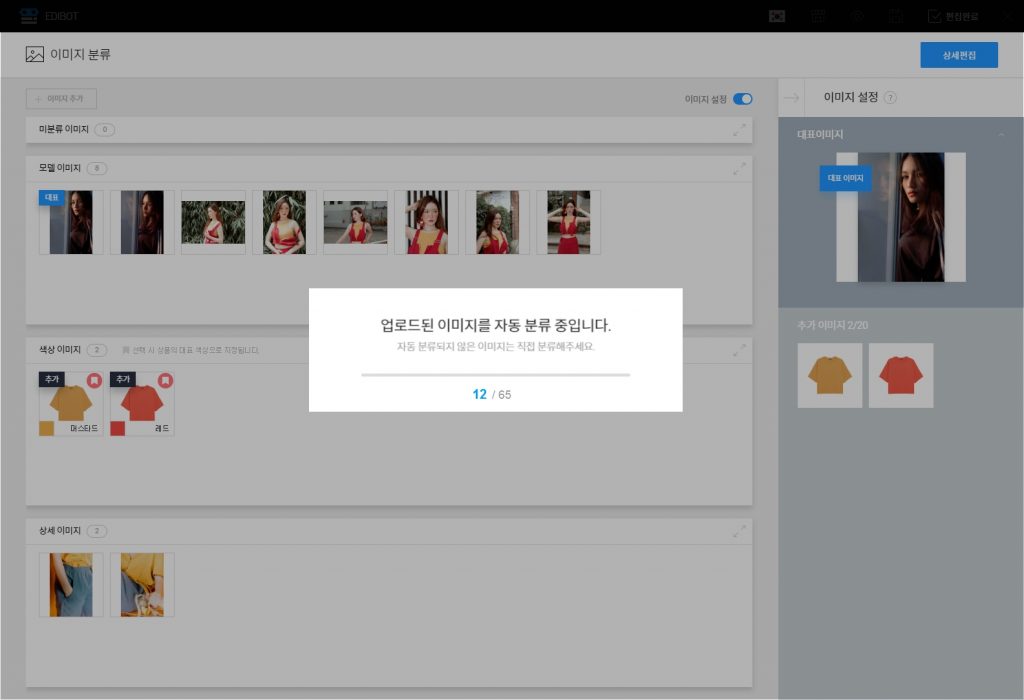 Edibot uses AI to sort through hundreds of product photos automatically. It analyzes the image and categorizes them into product-only photos or model-shot photos. It also identifies the product's color from the photo. The photos are then placed automatically into a product detail page template.
Edibot delivers a blog-like interface that is easy to navigate. To make a product detail page, merchants can simply 1) browse through components like texts, images, and videos from the Edibot library 2) drag them to the place of their choice on the product detail page template and 3) drop them to complete.
Editing content is just as easy. Merchants can use different frames and stickers to make the finishing touch. They can choose from templates optimized for different specialties like fashion and beauty. Stickers featuring a variety of fonts and graphics can also be used to strengthen the brand's identity.
In addition, Edibot supports an automatic translation service in English, simplified and traditional Chinese, Japanese, Portuguese, and Spanish for online brands selling globally.
Edibot Fit: Building product specification charts with maximum flexibility
Edibot makes inputting product specifications simple. Usually, online fashion stores provide detailed charts for each product that include size guides, fabrics used, and washing instructions. Edibot's AI also detects product type and color from images immediately. This information is then automatically applied to the product specifications.
These charts are most commonly edited using HTML, which is a challenging task for merchants without much technical knowledge. But Edibot Fit allows merchants to simply click through the provided options.
Edibot Review: Gaining brand trust through customer-generated content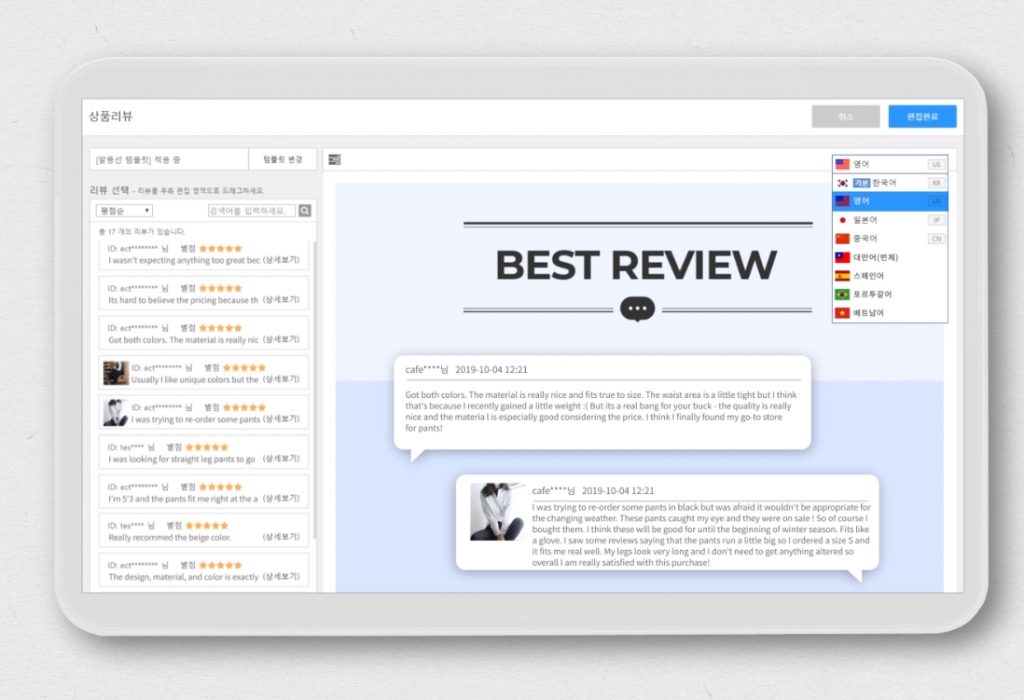 Edibot Review is a tool for easily inserting customer reviews into the product details page. Displaying product reviews within the page helps enhance brand trust and directly influences customer purchasing decisions.
Edibot Banner: Creating popup and web ad banners in one minute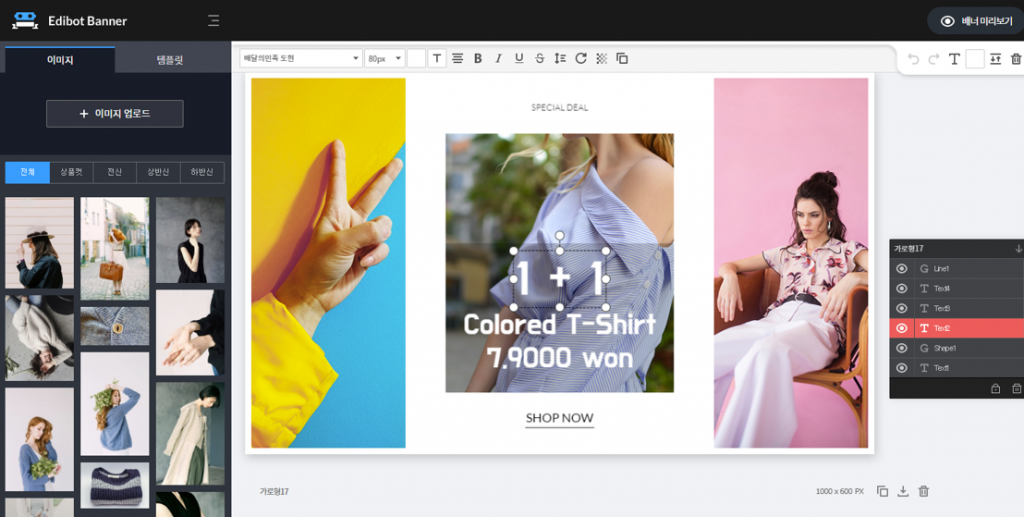 Edibot Banner quickly creates popups and web ad banners. These basically act as advertisements that greet customers visiting an online store. Conversion rates are best affected when these ads are changed promptly to complement shifting trends or customer purchase patterns.
Merchants can select default templates, insert images, and edit texts to build popups and banners in just one minute.
AI sophisticates these ad templates even further by analyzing the features that are most frequently edited by merchants and recommending a more optimized version each time.
Edibot Themes: Customization for online store designs made easy
Edibot Themes allows merchants with little HTML or CSS knowledge to customize their store with the drag and drop method. Merchants can drag design components on the page to drop them on the place they want on the screen.
Components making up the online storefront, shopping cart, and purchase orders can all be changed. By simply clicking on components and changing their order and placements, merchants can create the ideal look for every single page in their store.