Cafe24 and Hanjin sign MOU to ship to 7.5B global consumers
Press release
Korea's leading IT and logistics companies join in partnership
Vitalizing cross-border e-commerce for 7.5B consumers worldwide
Enhancing global shipping through air delivery, US & UK logistics infrastructures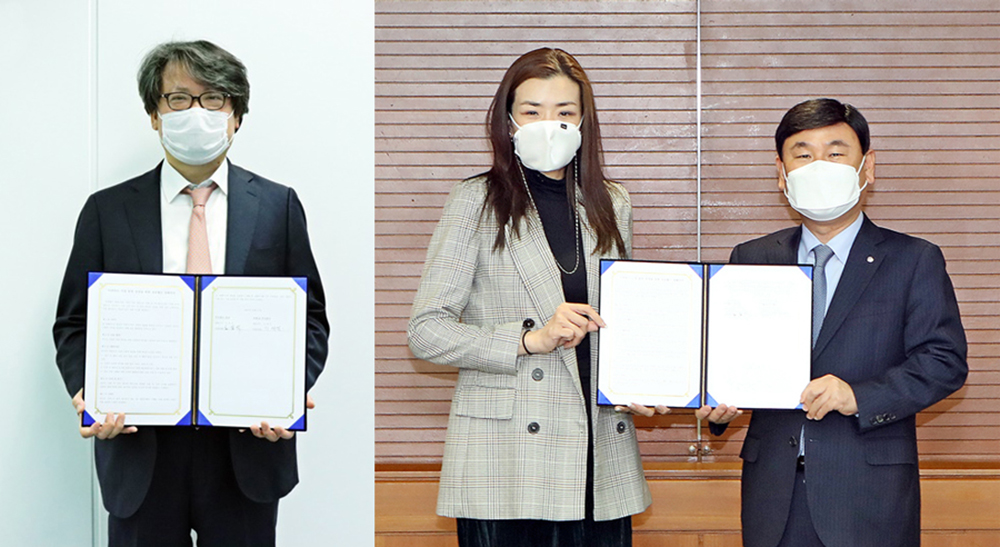 Cafe24 and Hanjin, each leading the online and offline fields, have joined hands to scale cross-border e-commerce swiftly.
Global e-commerce platform Cafe24 and logistics company Hanjin announced on Dec 16 that they signed an MOU for vitalizing international e-commerce shipping on Dec 15.
The two companies are coming together to stimulate cross-border e-commerce for 7.5 billion consumers around the world. Together, they will build an express delivery service exclusively for Cafe24. They will establish and operate fulfillment centers both at home and abroad while leveraging local logistics infrastructures in the US, UK, Germany, and China. They will operate an international customer support center and strengthen their supply chain management (SCM) systems.
Cafe24 and Hanjin will actively utilize their air shipping infrastructure to provide quick and accurate international shipping services. Cafe24 will use the fulfillment center within Hajin's global distribution center (GDC) in Yeongjongdo, Incheon, beginning early next year. The structure's proximity to the Incheon International Airport will allow for faster global deliveries.
As a result, Cafe24 will provide enhanced international shipping services to its merchants. At the same time, Hanjin will scale its e-commerce business through Cafe24's 1.8 million merchants.
The two companies will be working closely to provide various logistics services for merchants looking to go global.
Jaesuk Lee, CEO of Cafe24, said, "Our partnership with Hanjin will allow us to take our logistics competitiveness to the next level." He added, "We will continue to form partnerships with companies across industries to help more merchants expand their businesses overseas."
Meanwhile, Cafe24 launched its Facebook Shops integration service on Dec 8 to help merchants go global. Merchants can use the service to showcase and sell their products to Facebook and Instagram users across the world.
About Cafe24
Cafe24 is a global success platform that provides a one-stop business environment for e-commerce merchants so that they can achieve continued growth by focusing on their creativity.
Cafe24 has established an e-commerce ecosystem with 1.8 million Direct-to-Consumer (DTC) merchants and various global partners in areas like payment, shipping, and marketing. Cafe24 is poised for growth as more DTC brands and e-commerce participants continue to join the burgeoning industry.