What is shoppable content?
Shoppable content is any online asset, such as a social media post, image, video, or ad, that consumers can click through to make a purchase.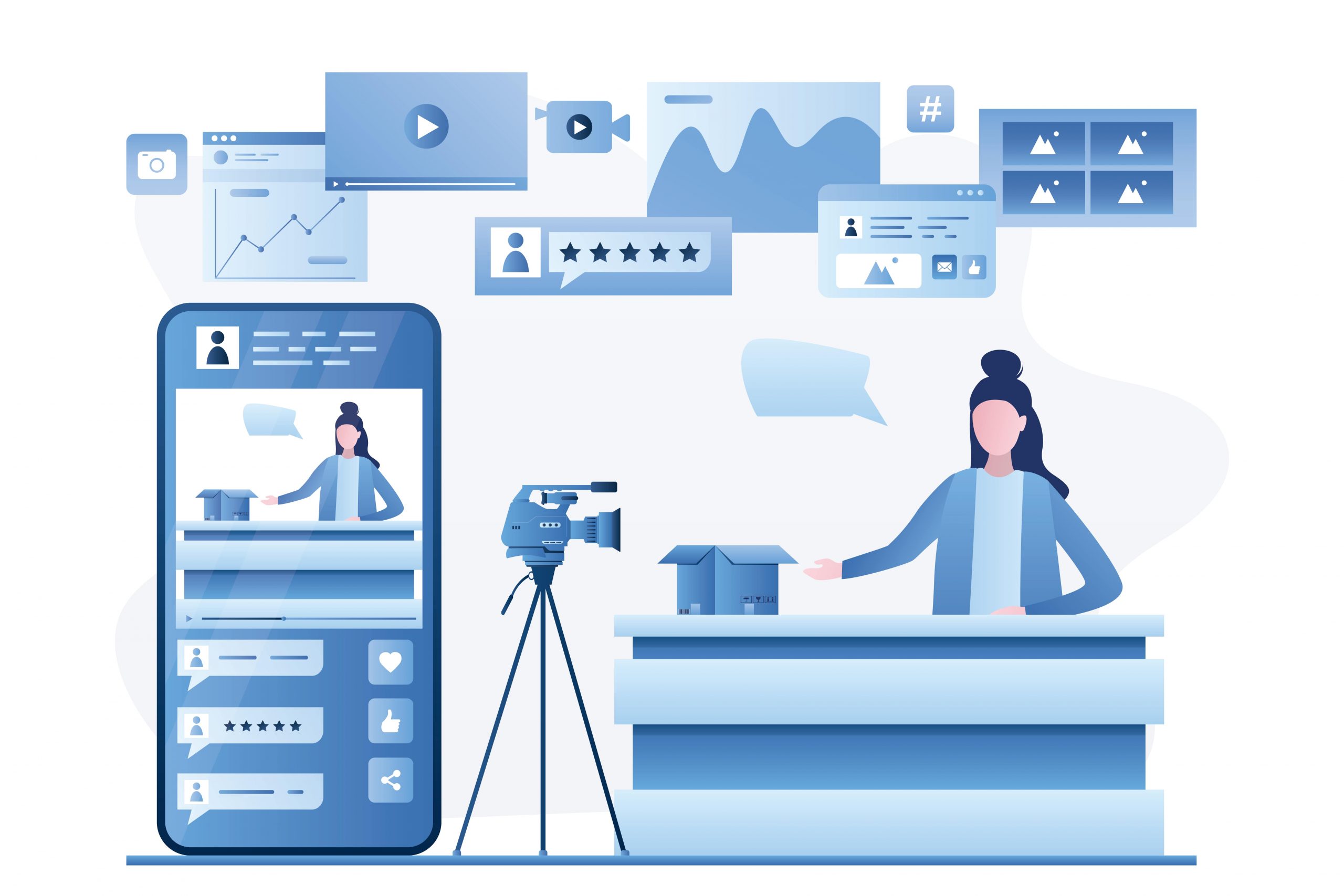 Traditional content vs. shoppable content
Brands can take any form of digital content that features items and add hyperlinks or product tags that contain details, pricing, and other product information. These tags lead consumers to a checkout flow, therefore making the content shoppable.
The most significant difference between traditional and shoppable content is that the latter contains product tags. Shoppable content allows consumers to click on a product featured in a post, blog, photo, video, ad, and the like. Clicking on the product tag will either take the consumer to a product page or add the item to a cart.
Commonly seen in social media and online video, shoppable content offers online shopping convenience. Over 25% of consumers between the ages of 16 and 64 start their shopping journeys on social media. Shoppable content streamlines the buyer's journey by having discovery and purchase stages on one channel. Through shoppable content, consumers can instantly buy the items they want as they leisurely browse articles, photos, and videos on their personal feeds. Thus, brands that allow users to shop directly from those platforms have a robust business strategy in their hands.
Advantages of shoppable content
US social commerce sales may reach over 100 million dollars by 2023. The projection presents an opportunity for brands to leverage social media trends. Integrating shoppable content into a brand's digital marketing strategy leads to numerous benefits, including:
Shorter sales funnel: Merchants can help buyers get what they want when and where they want it. With shoppable content, the buyer's journey can go from content to product to cart to payment, or even content to cart to payment.
Improved customer experience: Approximately 45% of global internet users turn to social media to search for products. By creating discoverable and shoppable content, merchants minimize the disruptions that can lead to an abandoned cart, enhancing the customer experience.
Increased brand loyalty: Storytelling is a great way to build trust and loyalty between brands and consumers. Shoppable content showcases authentic stories and humanizes the customer experience to show off the product's value.
Higher conversion rates: Retailers can drive more traffic by providing a direct link from content to cart. With targeted and personalized shoppable ads, merchants can increase conversion rates.
More measurable insights: Conversions and sales are easier to track through attributed content. Merchants can monitor click-throughs and calculate conversions to see needed changes to improve ROI.
Types of shoppable content
Shoppable content can shift the landscape for brands by increasing customer engagement and driving conversions. Using shoppable content as part of a brand's digital marketing strategy can be done in several ways, such as:
Cafe24 supports integration of shoppable content
Merchants can harness the power and reap the benefits of shoppable content with the help of various Cafe24 solutions. The e-commerce platform strives to provide tools and services to help merchants navigate the changing online shopping landscape and shifting consumer behavior.
Specialized and Enhanced Realtime Admin (SERA) collects insights and provides customer behavior analysis to help identify products ideal for shoppable content. Brands can determine which products consumers are searching for and looking at, and create shoppable content to further boost interest and sales.
Integrating a brand's various channels through Edibot Social helps consolidate social media marketing efforts. The tool links to the DTC store, providing a seamless solution to posting items and details on social media. Merchants will also have access to templates optimized for different social media channels, making it more convenient to create engaging shoppable content.
Furthermore, Cafe24's partnerships with Meta, TikTok, and YouTube, among others, ensure that merchants have access to new and upcoming social commerce features to stay ahead of the competition. As various platforms continue to develop and add more online shopping features, Cafe24 merchants can innovate their strategies using shoppable content.