What is a product detail page?
The product detail page is a page on an e-commerce site that shows shoppers all the details and information they need to know about a specific product before purchasing. Each product sold on the site has its own product detail page.
Elements of a product detail page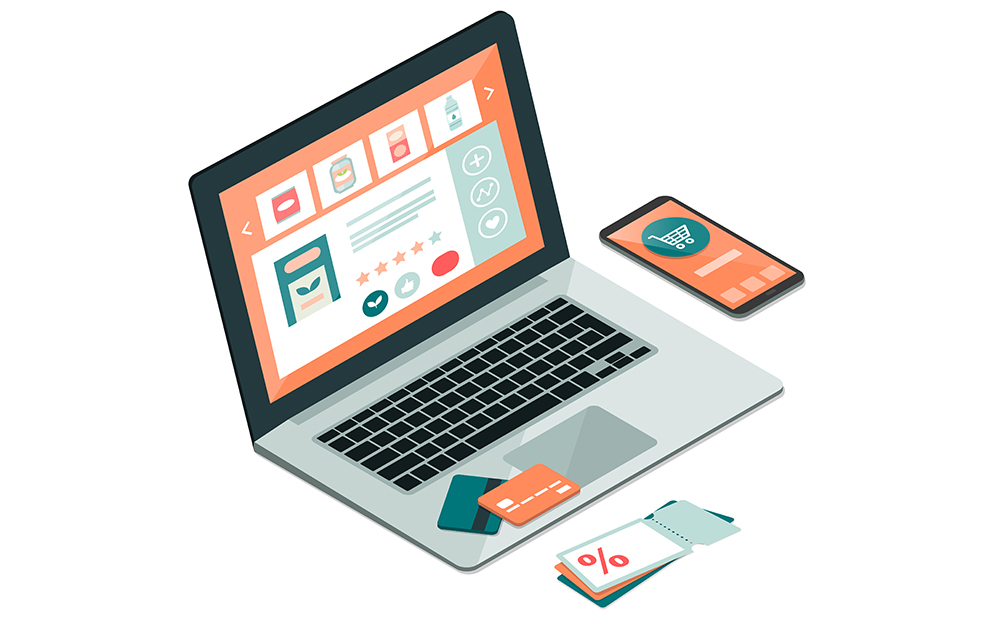 The detail page includes all the essential information a customer may want to know before buying an item from an online store. It presents the information to the customers in an engaging and easy-to-understand way. Contents include product benefits, best-uses, material information, color or size options, and more. Customers can purchase the product directly on this page. Sometimes, it provides alternative suggestions or complementary recommendations to the viewed item.
Grouped into three categories, the following are the elements of a complete product detail page:
Creative elements: The creative aspects of a product detail page provide visitors what they need to know about the product. Information such as the product name, description, size information, and images are required on the page. Some online stores also employ various media to demonstrate how to use the item or answer some frequently asked questions. Media content comes in the form of videos, stylized images, 3D product views, or GIFs. Another critical aspect of an effective product detail page is a compelling call-to-action function, such as an "Add to Cart" or "Buy This Now" button.
Technical elements: The technical aspects of a product page are implemented based on the business' strategies and, if done correctly, can improve conversions significantly. The product detail page can include social content that shows customers' interactions with the product. It can be the like and share counts on social networking sites, customer reviews, or product recommendations. Recommendations commonly appear under titles like "People who bought this also bought" or "Style this product with." Other technical elements to include in the product page are stock count, product comparisons, customer support (via live chat, message, email, phone call), save to wish list, and place in the shopping cart.
Legal elements: As the name suggests, these elements are legally necessary to include when you build an e-commerce store. Including such features in the product page can help reassure customers looking for safety nets before purchasing. These elements include the return or refund policy and satisfaction or money-back guarantee. The price, along with the shipping information and promos, must also be indicated on the page.
Product page content vital in a multichannel strategy
The product detail page is the section of an e-commerce website that leads customers to purchase. A page that gives all the necessary information to help customers in their buying decision is more likely to drive sales. A study found out that 98% of shoppers don't complete their purchase if the website provides incomplete or incorrect content about the product. Additionally, accurate and detailed descriptions ensure that buyers get the right items, minimizing customer complaints and product returns.
A well-built product page immediately conveys the product's value and contains all the necessary creative, legal, and technical elements. It should show what a product looks like, what it feels like, and how it functions from the get-go.
Moreover, a well-built product detail page is essential to a business' multichannel strategy, especially for Direct-to-Consumer (DTC) merchants. When online sellers add new online sales channels such as social media and marketplaces, the product detail page becomes the stores' landing page. It is where the brand first meets the customer and receives all product-related information.
A whopping 99% of brand marketers agree that quality product content is vital to digital sales growth. How accurately the images, videos, reviews, and texts depict the product can make or break a sale. In a study that surveyed US smartphone users, 83% said that product images and photos are influential to their buying decision. Almost equally, 82% found product descriptions and specs to influence their purchase. Product reviews from customers and video features impacted 75% and 36% of the users, respectively.
Create aesthetically appealing content with Cafe24's Edibot
Cafe24 makes it easy and convenient for its over 1.8 million merchants to build attractive product detail pages. The global e-commerce platform equips its sellers with Edibot. The AI-based content editing tool helps online business owners create professional-quality content for their e-commerce stores within minutes. The tool's blog-like interface with drag-and-drop features makes it easy to use even for merchants with little to no coding knowledge.
Edibot can sort through hundreds of product images and categorize them into product-only or model-shot photos using AI. It also automatically picks and places the pictures into a product detail page template. Meanwhile, fashion stores benefit from Edibot Fit, which makes inputting product specifications quick and straightforward. To establish brand trust and provide social proof, the Edibot Review allows merchants to easily insert customer reviews into the product detail page. Edibot Banner creates popups and banners that act as advertisements to customers.
Online brands that want to introduce their products to international customers can also make pages for their global stores in the same easy way. Edibot provides automatic translation services in English, simplified and traditional Chinese, Japanese, Portuguese, and Spanish.
With Edibot, the time it takes to create a product detail page decreases from 100 to just three minutes. It means that merchants can generate 30 times more pages within the time it takes to build a page manually. They can change the online storefront, shopping cart components, and purchase orders with just a few clicks.