What is an e-commerce ecosystem?
An e-commerce ecosystem refers to the network of different functions and platforms working together to facilitate electronically selling and buying goods.
E-commerce ecosystem explained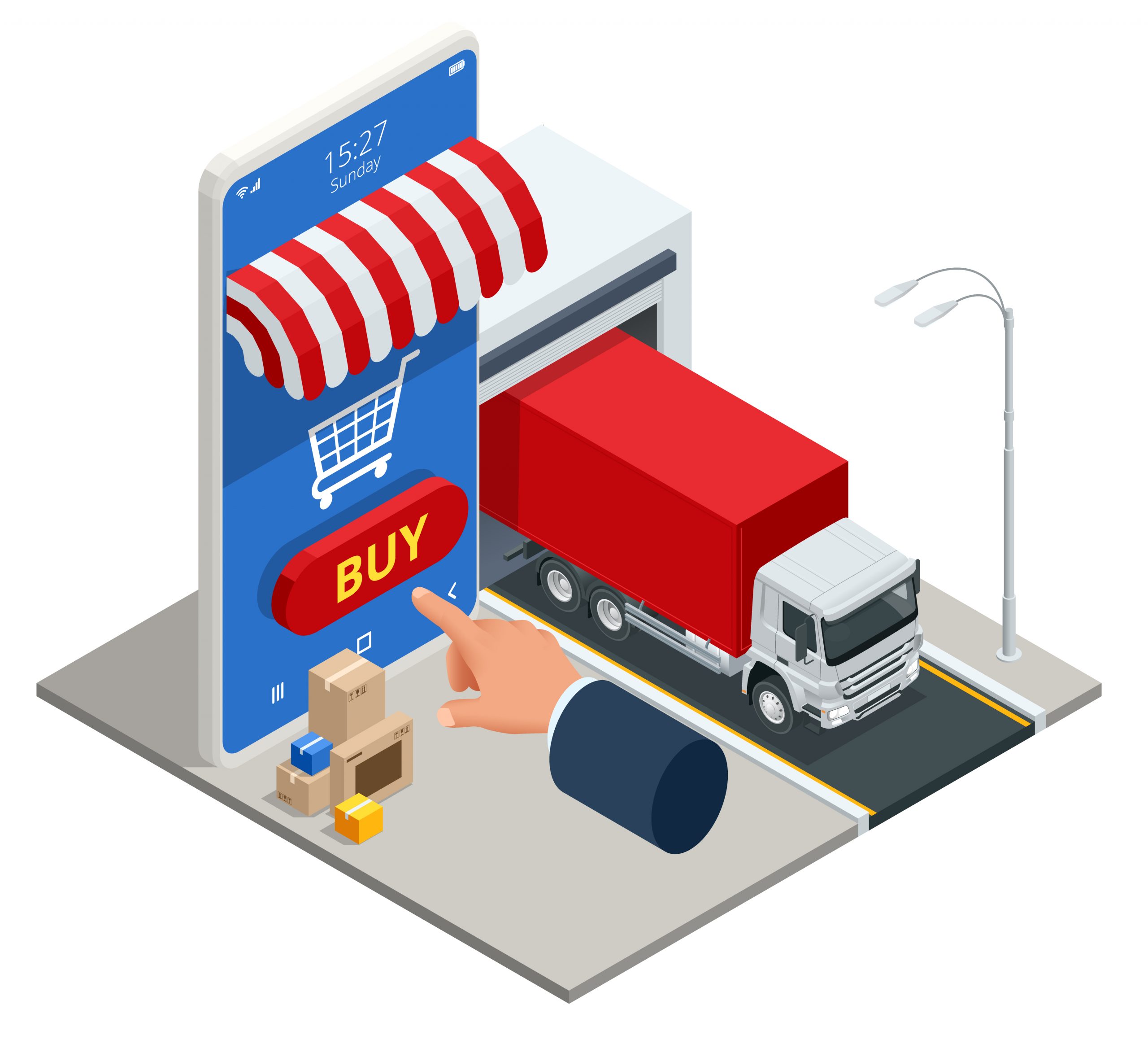 An e-commerce ecosystem is a vast and complex environment that includes various systems. To better understand, think of the online shopping journey. It starts with the customer accessing the internet, searching an online store, selecting items, and entering information on how they want their order processed. The journey continues to the merchant side, who receives the order, obtains the product, ships the item, and collects payment.
The process involves various industries, companies, and platforms, including data processing, internet software and services, air freight and logistics, technology, and marketing. These different systems work together to deliver a quick and seamless experience to customers and merchants online — they make up an e-commerce ecosystem.
Typically, an e-commerce ecosystem has the following components:
Platforms. Backend sales platforms allow merchants to open online storefronts from their website, while online marketplaces work as an alternative or additional distribution channels.
Marketing. Search engines, advertising solutions, and social media tools allow businesses to market their products and services to different markets and audiences.
Communication. Messaging and video conferencing facilitate connections between businesses and their partners and customers.
Productivity. Cloud-based services enable business owners to store and share files, deliver content, and host apps, databases, and websites. Larger e-commerce entities may opt to use local infrastructure because of their scale.
Payments. Web-based payment solutions ensure a simple, safe, and quick payment process between customers and sellers and business owners and their partners.
Shipping & Logistics. Services simplify the transfer of physical goods worldwide, along with the filing of paperwork and tracking of shipments.
Most e-commerce brands have the same ecosystem components. However, the type, number, and scale of the tools or software they use for their online businesses will differ. Small enterprises may have only a few solutions in their arsenal, while big companies use large-scale platforms and programs.
Solid ecosystem, successful e-commerce biz
Successful businesses are built on robust and reliable systems that can weather the growing and ever-changing demands of e-commerce. One faulty function can affect the customer's whole shopping experience and negatively impact the business. A slow-loading site can turn away potential customers, and limited payment options can discourage shoppers from continuing with their purchases. Even the time the product gets to the customer can impact the business, with 25% of shoppers canceling orders due to slow delivery speed.
A solid ecosystem is founded on familiarity — familiar systems and processes. Through constant collaboration, members of an e-commerce ecosystem create a common language and standardized processes that everyone can easily follow and utilize according to their needs.
Such familiarity makes it easy for the whole network to harness new tech, adopt innovations, and scale for growth. A well-designed e-commerce ecosystem allows rapid development, matching the pace of today's market. The connection with a community of developers, designers, partners, and companies gives you first-hand access to these new capabilities and solutions. An improvement to one platform can benefit the whole ecosystem.
Cafe24's global e-commerce ecosystem
Cafe24 has succeeded in establishing a robust e-commerce ecosystem that includes Direct-to-Consumer (DTC) merchants, a thriving community of third-party developers and designers, and a global network of partners in areas of marketing, payments, shipping, and technology. Cafe24 forges a direct connection with local and global partners to help solidify its core functions. The company taps companies in the various regions it serves to provide appropriate marketing, logistics, payment services in each location.
At the same time, Cafe24 works with global companies such as Meta (formerly Facebook) and Google to expand its reach around the globe. Recently, it tapped Israel-based digital agency MindAd Media to bring the latter's technology to the Cafe24 ecosystem and help online entrepreneurs succeed in global settings. It also connected with US online marketplace Wish to reach users in more than 100 countries, including Asia, Africa, Europe, North and South America, and Oceania.
Cafe24 also stimulates its e-commerce ecosystem by connecting to third-party developers and designers. By opening its Application Programming Interfaces (API), third parties can freely build themes and apps that cater to various merchants' e-commerce needs. Furthermore, the Cafe24 Store provides an avenue where developers can sell their creations, and merchants can enjoy additional offerings to the core functions available on the Cafe24 platform.
By going DTC, Cafe24 merchants enjoy access to this wide range of operational capabilities. Small entrepreneurs and large enterprises have access to the solutions that are products of the company's partnerships. These online businesses can manage multiple channels from one place, integrate various tools and apps into their storefront, and benefit from the company's resources and support.