AR and VR experiences take the front seat in online shopping
COVID-19 has transformed people's lives all over the world. It fast-tracked the digital transformation across various industries, in particular, accelerating the growth of e-commerce. In its Contactless Commerce series, Cafe24 focuses on the next normal in commerce and retail. The series looks at the emerging e-commerce strategies and technologies that cater to the rapidly changing global retail environment, the challenges presented by the pandemic, and the emerging consumer habits and expectations.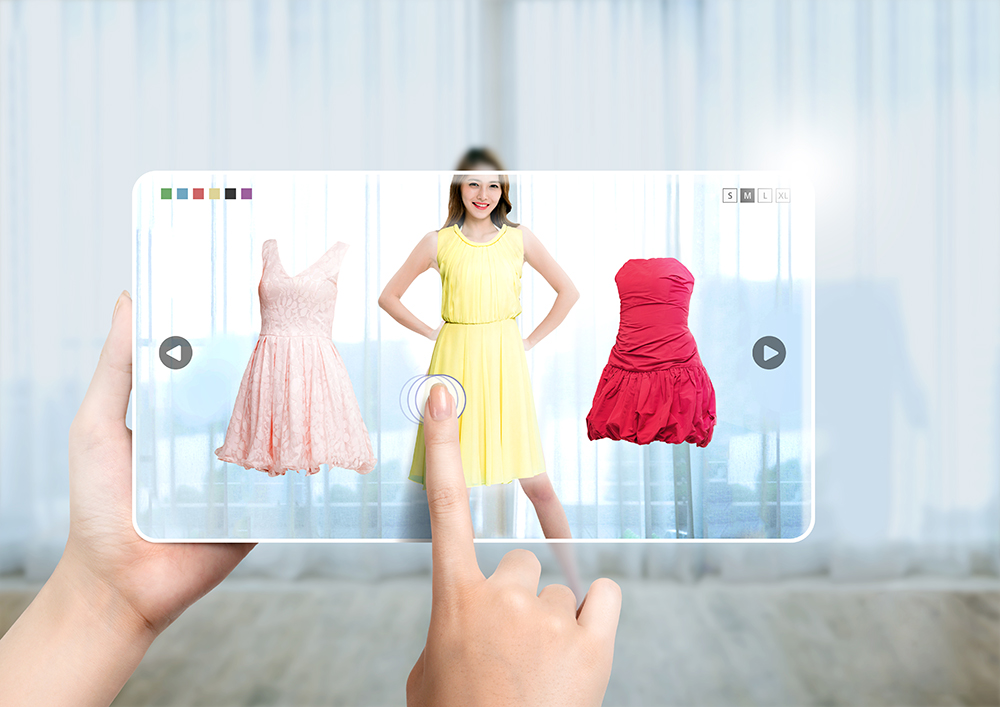 COVID-19 had a tremendous impact on consumer behavior, affecting how people shop and spend their money. After months of lockdown, strict social distancing measures, and continuing health risks, consumers are shopping more online than at physical stores even as economies reopen. It's a seismic shift that saw the rise of the contactless economy.
E-commerce is now part of the norm. A McKinsey study shows how 70% of consumers will continue shopping online even after the pandemic, while 28% plan to avoid physical stores altogether. The numbers indicate that the shift in consumer behavior is no longer pandemic-fueled but rather a long-term change. "Contactless shopping has been trending for several years," said Laura Heller, editorial content and communications director for Publicis Health Media and moderator of the CES 2021 Future of Contactless Shopping conference. "These types of solutions are being embraced by retailers across the board, and mobile technologies are making contactless experiences for a time when contact can be dangerous, but they also promise for the time that comes next."
Although online retailers and marketplaces are at the center stage, some consumers still prefer shopping offline. One of the advantages of in-store shopping is that people can look at the products they want to buy. They can check the items up close, allowing them to make a well-informed decision before buying. With online shopping, buyers base their decision on images, videos, and product descriptions. Some people may argue that the lack of a physical aspect is the one pain point that online Direct-to-Consumer (DTC) stores can't solve. But technologies like artificial intelligence (AI), machine learning, virtual reality (VR), and augmented reality (AR) are quickly evolving to provide offline-like experiences for online shopping.
Adoption of AR and VR gaining steam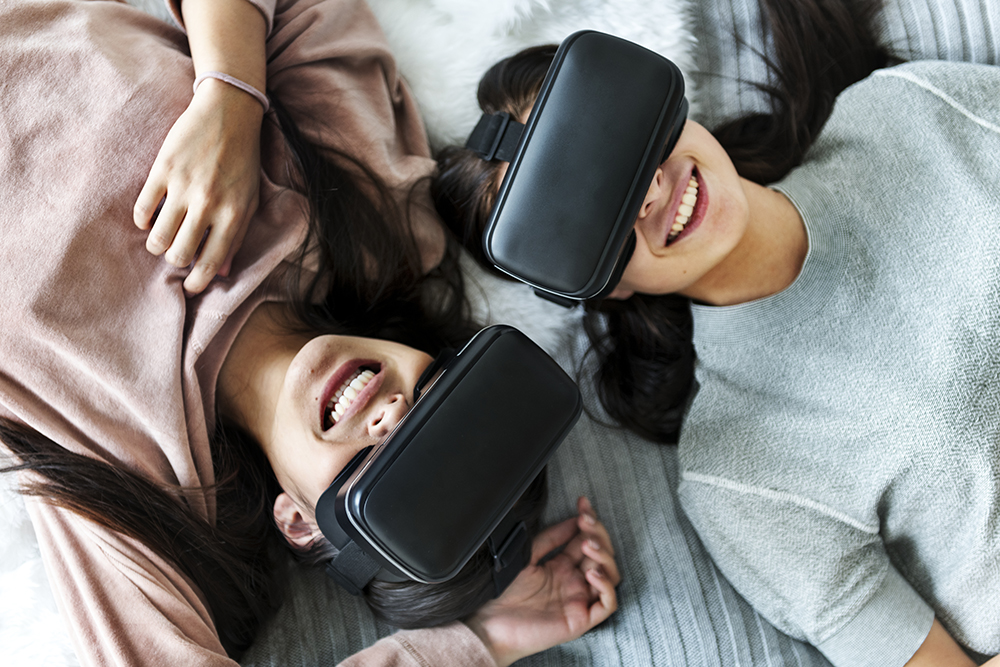 The period of social distancing saw a rise in demand for retailers that offered contactless experiences. In many cases, the online shopping boom in the first half of 2020 led companies to rethink and invest in their e-commerce capabilities in the coming quarters. Among the technologies with increased adoption throughout the pandemic are AR and VR.
AR and VR have been around for decades, both being popular in entertainment and gaming. With the development of new hardware and software applications, the technologies are moving away from the novelty phase and showing signs of widespread adoption. Tremendous potential exists for AR and VR applications across various industries, including healthcare, education, marketing, travel, real estate, and retail. As more enterprises and end-users find the technologies useful, the global AR and VR market is forecast to reach 296.9 billion dollars in 2024.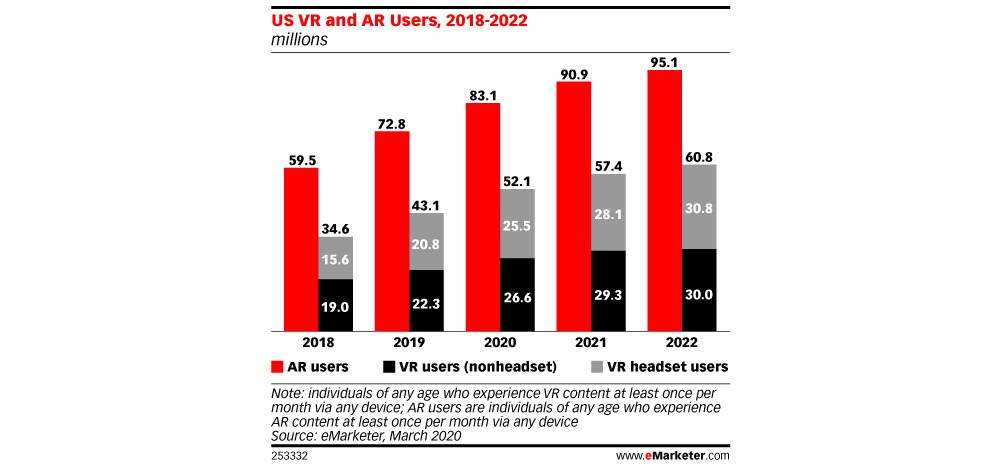 AR presents a greater opportunity for innovation as social networks continue to drive it in gaming and retail. An eMarketer study showed that 72.8 million people in the US used AR, and 43.1 million people used VR at least once a month in 2019. The projections for the following years show that the number of users of both technologies will continue to grow as time goes on, reflecting the changing market dynamics.
Providing in-store experiences to at-home consumers
While e-commerce lacks the physical aspects of shopping, immersive technologies bridge the gap between offline and online experiences. People have shown great interest in virtual try-on features before the pandemic and an added sense of urgency has developed for its adoption as lockdowns continued. The use of AR features for beauty brands like MAC Cosmetics have increased 32% since March 2020. Shoppers who try out products virtually are three times more likely to make a purchase and spend 10% more than people who don't. Meanwhile, shoppers using AI features to virtually try on clothes at retail chain Macy's and fast-fashion brand ASOS are five times more likely to make a purchase. As a result, return rates have dropped from 38% to approximately 2%.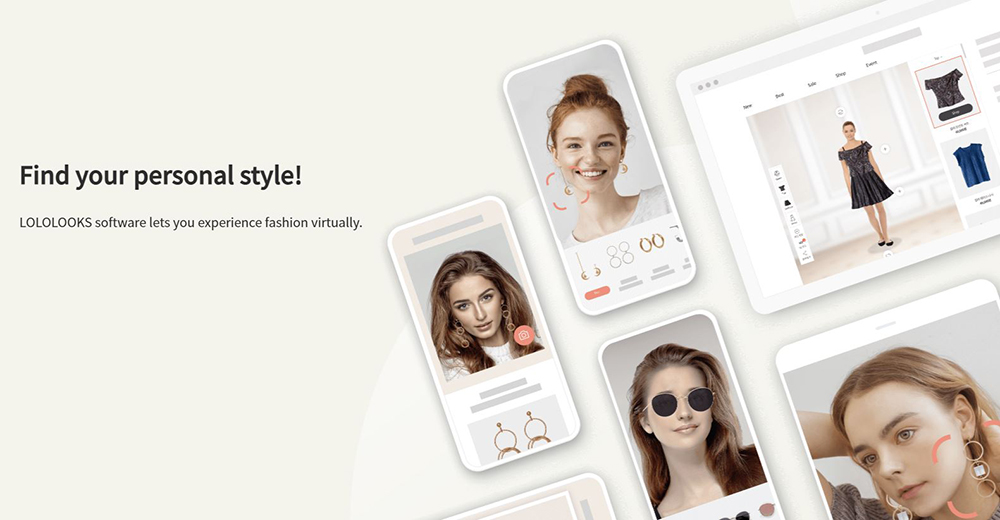 It's not just big-name retailers who are using AR, VR, and AI to their advantage. Small DTC brands are also adopting these technologies to help them overcome physical limitations and offer access to product features. Cafe24 features AR and AI-based apps like Lologem's Lololooks app for online stores that allow customers to try on accessories before buying. Shoppers can use Lololooks to virtually try on different accessories to see which ones suit them best according to size, shape, and color. About 40,000 shoppers in January of 2020 experienced this try-on feature through various jewelry brands' online stores. Building on plenty of positive responses, the app is working on expanding its AR capabilities across more product categories like fashion and furniture.
AI takes the place of brick-and-mortar store attendants to help shoppers on their purchase journey. Drawing from previous order histories and wishlisted items, AI goes beyond finding items for shoppers to pinpoint individual preferences. Such features are driving DTC brands to discover the effectiveness of immersive technologies. Helen Kim, CEO of Lologem, said, "With the spread of contactless consumption, we are receiving more inquiries from online stores at unprecedented rates."
Service providers like Lologem can quickly roll out advanced tech-based capabilities for merchants thanks to Cafe24's open application programming interfaces (API) policy. Cafe24's foresight into the growing role of hyperconnectivity led the company to be one of the very few e-commerce platforms that provide open-access APIs. Third-party developers can build advanced service apps using these APIs and make them available to merchants through the Cafe24 Store. Cafe24's partnership with Facebook also allows merchants to connect their DTC stores with Facebook Shops, where they can use AR marketing features to create ads and engage with an audience that's looking to discover new brands. With these capabilities, brands of all sizes can meet the consumer demand for immersive experiences.
The future of immersive technologies in e-commerce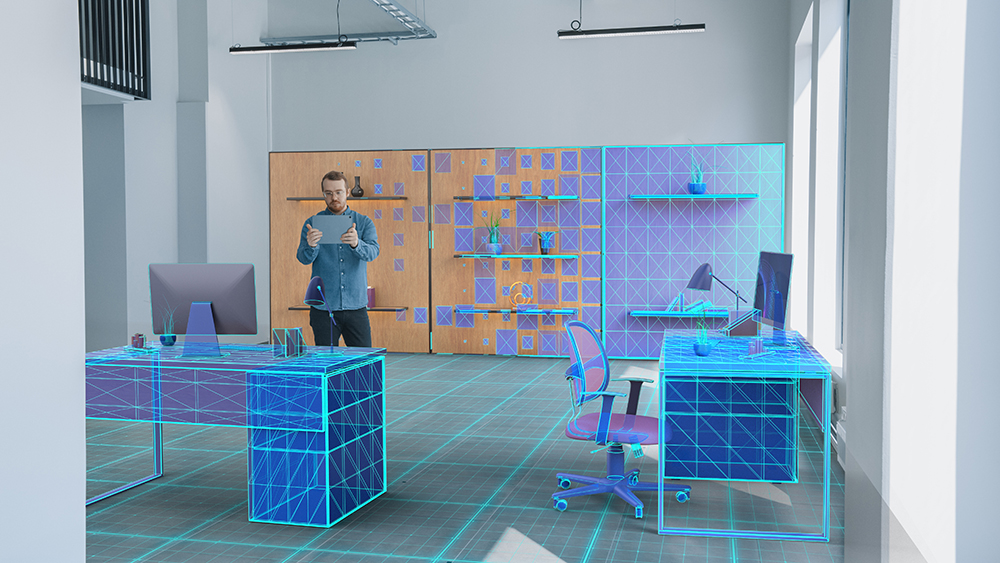 In ZDNet's AR outlook, experts weighed in on how much COVID-19 accelerated the adoption of immersive technologies. David Witkowski, a senior member of the Institute of Electrical and Electronics Engineers, notes that immersive technologies' progression will continue through 2021. "In 2021, AR and VR will continue to remain important as society continues to focus on generating economic growth while avoiding health risks. Consider the changes we saw in 2020, where, for example, real estate home showings were conducted via video walkthroughs and virtual tours; this virtualization of commerce will grow and extend into other industries in 2021."
"We're starting to see the signs that mobile AR is following the same growth trajectory as mobile apps," said Scott Montgomerie, co-founder and CEO of enterprise AR solutions company Scope AR. As developers and consumers become more fluent in the technologies, more AR and VR applications can make significant leaps.
The virtual visualization brought on by AR, VR, and AI provides online shoppers with a new level of interaction with the product. Instead of relying on the product description and photos to imagine how it will physically look, the technologies can give them an accurate visual. These technologies enable e-commerce companies to launch additional content and information, offering consumers immersive experiences similar to in-store shopping.
Noh Dongwoo, CTO of Cafe24, said, "We expect more explosive demand for commerce services based on artificial intelligence, augmented reality, and big data in the near future." He added, "Cafe24 strives to provide developers with plenty of opportunities to succeed in this contactless era."
As people and companies continue to migrate online, these technologies will be crucial for businesses across industries to move forward. Through the Store, Cafe24 will strive to service businesses of all sizes by providing innovative tools and capabilities to help online shops remain competitive in the market. With the continuous development of these technologies, Cafe24 merchants can keep improving their immersive experiences that boost consumer trust and confidence to raise sales and meet market demand.
Contactless Commerce Series:
① A new economy arise amid the pandemic
② AR and VR experiences take the front seat in online shopping
③ Personalization is central to the future of contactless commerce 
④ Merchants find growth, new customers across borders
⑤ Social and Live shopping are the future of e-commerce
⑥ Cafe24's partnerships set up merchants for success