Enhancing the shopping experience with AR technology
With more people going online, Direct-to-Consumer (DTC) brands need to find new ways to attract customers and provide a seamless shopping experience. Can augmented reality be the solution?
Augmented Reality (AR) has been around for many years now, but it has yet to reach its full potential. The technology has come a long way, reaching mainstream audiences with the 2016 launch of Pokemon Go. To date, AR's role has mostly been for entertainment. The good news is that as technology and hardware evolve, and as awareness and uses grow, AR can provide everyday utility and practical value to consumers.
AR is gaining rapid recognition from industries and technologies globally as it proves to be a highly successful business tool. Statista forecasted that the global AR market would reach 18.8 billion dollars this year, showing an increase of 78% from 2019. This growth is reflective of how more businesses from different sectors are developing and adopting the technology.
In a future where most shoppers choose to continue shopping online, will AR develop from being a novelty to an essential feature?
What AR can do for e-commerce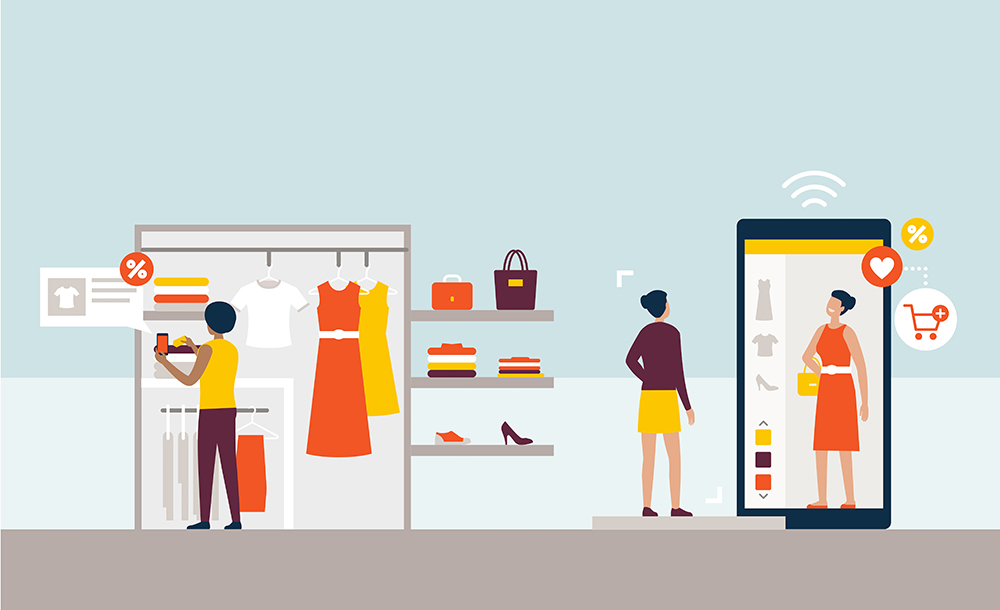 While most people's knowledge and use of AR come from gaming and social media, the technology is starting to expand into other industries such as healthcare, education, and retail.
Especially in retail, several mainstream brands have turned to AR technology to add more personalization to the online shopping experience. AR gives online retailers several tools to engage customers and generate sales. The most popular uses enable consumers to try before they buy, allowing them to preview what products look in use. This ability is essential because it gives customers full control of the experience throughout their buyer's journey. By simulating the in-store shopping experience, customers can test products and gain more confidence in making purchasing decisions without going to a brick-and-mortar store.
One of the best examples of AR in online shopping is the Nike Fit. It uses a combination of computer vision, data science, machine learning, artificial intelligence (AI), and algorithms to help shoppers find the best shoe size for all of Nike's footwear makes and models. The app gathers user data and sizing specifications through its AR feature and stores it for recommending the right sizes in the future.
AR's role in a post-pandemic online retail industry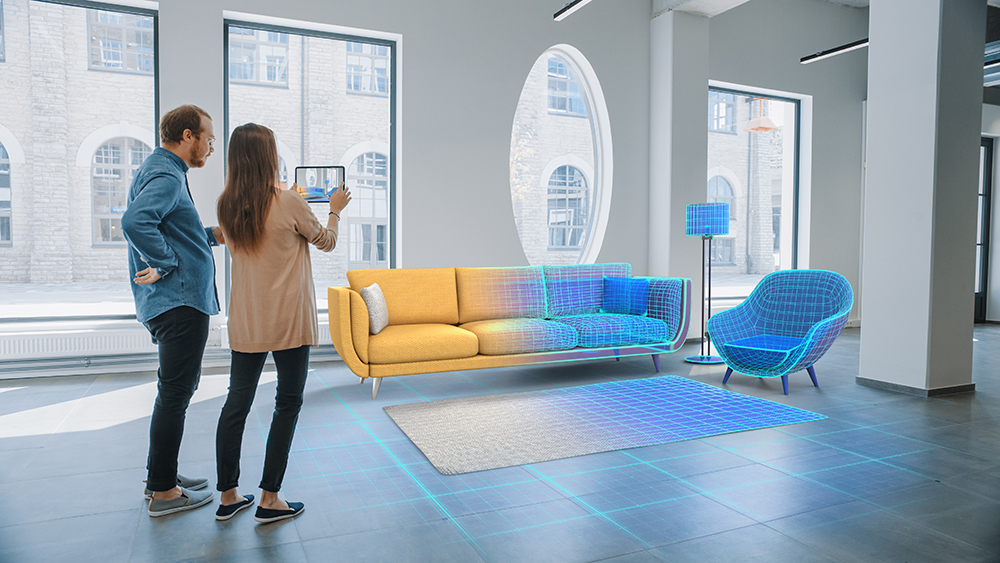 COVID-19 has accelerated the growth of e-commerce by approximately 4 to 6 years. With the pandemic still posing a threat to global activity, going online is no longer a choice but a must. Retailers must now consider adopting high-tech tools so they can bring the once-offline shopping experience online.
Consumers are increasingly looking for real-life experiences, but most of them want to forego the risks, time, and effort they take, considering the current landscape. Consumers and merchants alike see AR as one solution. A Nielsen study showed that global consumers listed AR and virtual reality as the leading technologies they look forward to in assisting, amplifying, and augmenting their daily lives. According to the study, 51% of consumers are willing to use the technologies to assess products if they are available. Consumers are also willing to try new tech-based features as long as they save time and increase convenience.
Retailers using AR saw customer engagement up by nearly 20% since the beginning of 2020. Conversion rates increased to 90% for consumers that tried out the technology versus those who didn't.
Consumer data combined with technology will be the driving force of post-pandemic online shopping experiences. One company that understands this behavioral shift is Facebook. Many of the brands on Facebook are taking advantage of AR capabilities in ads, allowing users to try products virtually. Facebook sees AR playing a significant role in its future, reiterating its plans to bring the technology to Facebook and Instagram Shops. This development is great news for DTC brands that have Facebook as a sales channel.
Cafe24 also knows the advantages of having AR strategies in the current shopping environment. It is working with its ecosystem networks to provide merchants the tools they need to succeed. Cafe24 is in a partnership with Facebook to support DTC brands in expanding their reach and capabilities online. The e-commerce platform is working with developers and partners to develop the latest tech-based services that DTC stores need. Merchants can visit the Cafe24 App Store to install apps based on AR, AI, big data, and automation. These tools aim to help merchants attract customers, improve engagement, and increase revenue while giving consumers a seamless shopping experience in a digital-first era.