Personalization is central to the future of contactless commerce
COVID-19 has transformed people's lives all over the world. It fast-tracked the digital transformation across various industries, in particular, accelerating the growth of e-commerce. In its Contactless Commerce series, Cafe24 focuses on the next normal in commerce and retail. The series looks at the emerging e-commerce strategies and technologies that cater to the rapidly changing global retail environment, the pandemic's challenges, and the emerging consumer habits and expectations.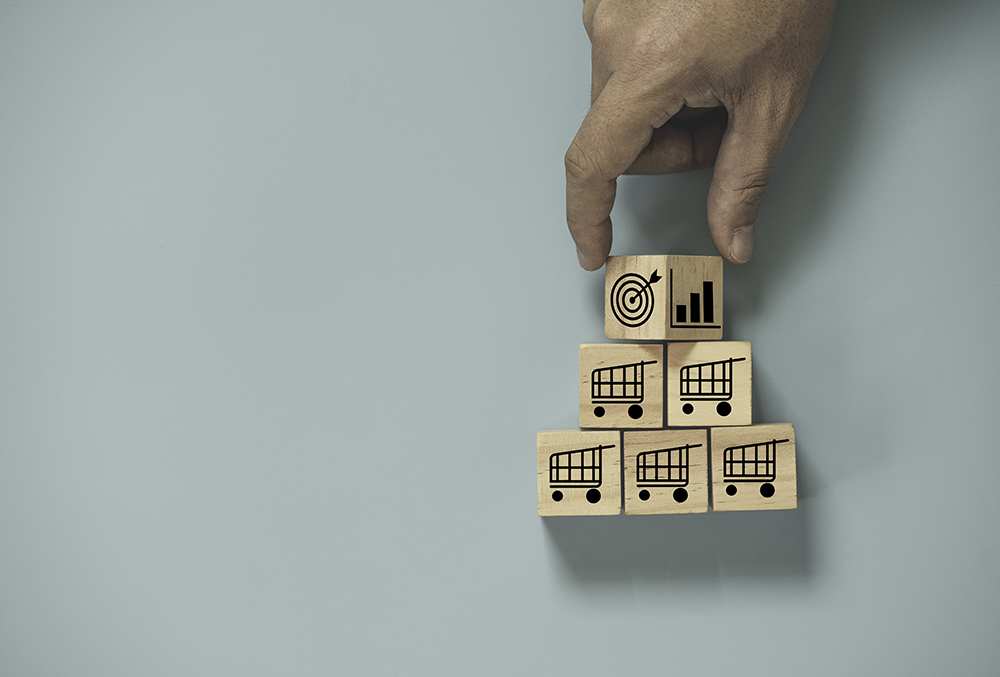 Digital interactions are now front and center in daily life. Businesses are migrating en masse into the digital space to weather the impact of the coronavirus pandemic. At the same time, shoppers are turning to online stores and marketplaces for essential goods and other products. The influx of merchants and consumers significantly propelled e-commerce's growth, with total worldwide sales for 2020 exceeding 3.9 trillion dollars in value. This rapid and widespread digitalization is giving rise to a new trend: contactless commerce.
Technological innovations are enabling businesses to respond to this new demand. Ecosystems and platforms lower the barrier to entry into the digital arena and allow merchants to sell without face-to-face interactions with customers. Cafe24 is one platform that simplifies building online Direct-to-Consumer (DTC) businesses. Last year, its e-commerce tools and services helped attract a record number of merchant sign-ups. Over 40,000 merchants launched their Cafe24 stores during the fourth quarter alone, marking a 52% increase from the same period of the previous year. Online marketplaces are also helping merchants go online quickly. Lazada's merchant numbers doubled throughout 2020.
Personalization bridges the shopping experience gap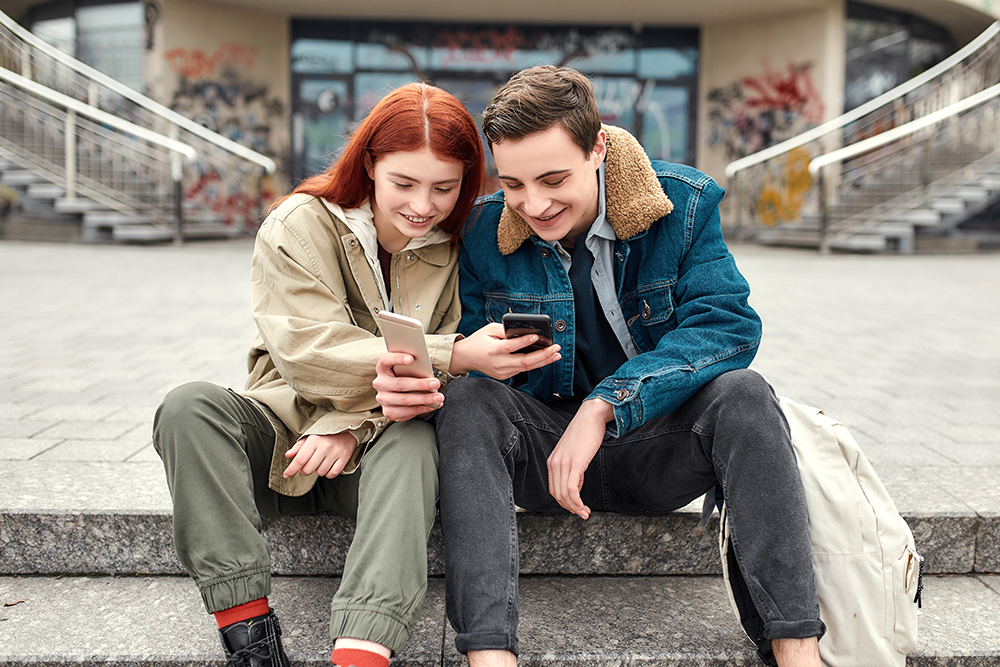 Ever since retail started its shift to online, there has been a specific shortfall in e-commerce: its innate lack of a human element. A Deloitte survey shows that 56% of consumers feel digital interactions miss the "human touch," a factor that they find essential to their shopping experience. Going fully touch-free without addressing the human aspect may alienate users and turn them away from online environments. Although many mega marketplaces and enterprise stores already offer advanced personalization capabilities, many smaller businesses find it difficult to gain access to such functions. The pandemic has pushed all merchants, marketplaces, and platforms to consider personalization strategies. All businesses now face the challenge of creating digital-only interactions that don't diminish the joys of in-store shopping.
Personalization is instrumental in achieving this objective. This process tailors portions of the customer journey according to individual preferences. It turns generic digital interactions meant for unspecified persons into meaningful one-on-one relationships. Moreover, adding a personal touch to the online shopping experience is in many ways satisfying customer demands and leading to more conversion.
Nine out of 10 shoppers will buy from a brand that remembers past purchases and creates relevant offers from this information. About 79% of consumers will engage more with businesses that tailor their promotions according to past actions or purchases. Interestingly, 80% of merchants who personalized their offers saw more conversions. Personalization augments contactless transactions and humanizes the overall experience.
Meaningfully personalized experiences hinge on data richness, something that Cafe24's DTC platform helps achieve. A DTC e-commerce strategy gives entrepreneurs complete control over their branding, marketing, sales, and customer relations – generating unique first-party data crucial for personalization. These valuable insights on consumer behavior and preferences are not always available when selling through external marketplaces and other sales channels. DTC gives merchants a competitive edge in helping them know more about their target audience. Thus, merchants can make better offers and keep their customers engaged. Big brands like Nike, Heinz, and Pepsi have jumped on the DTC train because of this benefit. Cafe24's e-commerce platform equips all merchants – from novice entrepreneurs, one-person businesses, small and medium businesses (SMB), and enterprises – with the DTC model's full personalization potential.
Avenues abound for e-commerce personalization
Opportunities are rife for merchants to personalize the customer journey. Customized web page elements from Morenvy offer a starting point with branding and conversions. The company builds unique personalization features for small brands and large companies alike. It created an automatic recommendation feature for SM Entertainment's SMTOWN&STORE. that makes quick product suggestions in line with each visitor's favorite K-Pop artist.
Groobee also brings personalization to product recommendations through the use of artificial intelligence (AI). The AI tweaks store offerings based on individual customer's previous interactions. The service optimizes the storefront to display items that would pique each shopper's interest.
Personalization applies to marketing efforts as well. TasOn is a marketing service that sends automated and personalized emails to consumers depending on their shopping tendencies. Merchants have free rein regarding the content and delivery schedule of these messages. Emails can be sent to customers that leave items in their cart, visit from a specific channel, or does not check the store for a specified time frame. It also offers customer-specific discounts, vouchers, or coupons for special sales.
Morenvy, Groobee, and TasOn all operate within the Cafe24 ecosystem. These companies' services can be easily downloaded and installed to merchants' online stores via the Cafe24 Store. They are intuitive and easy to use, even for those without prior programming knowledge. The Store offers a wide range of free and paid apps that help tailor other facets of the shopping experience so that merchants can strengthen their personalization game.
Personalization will remain vital for online merchants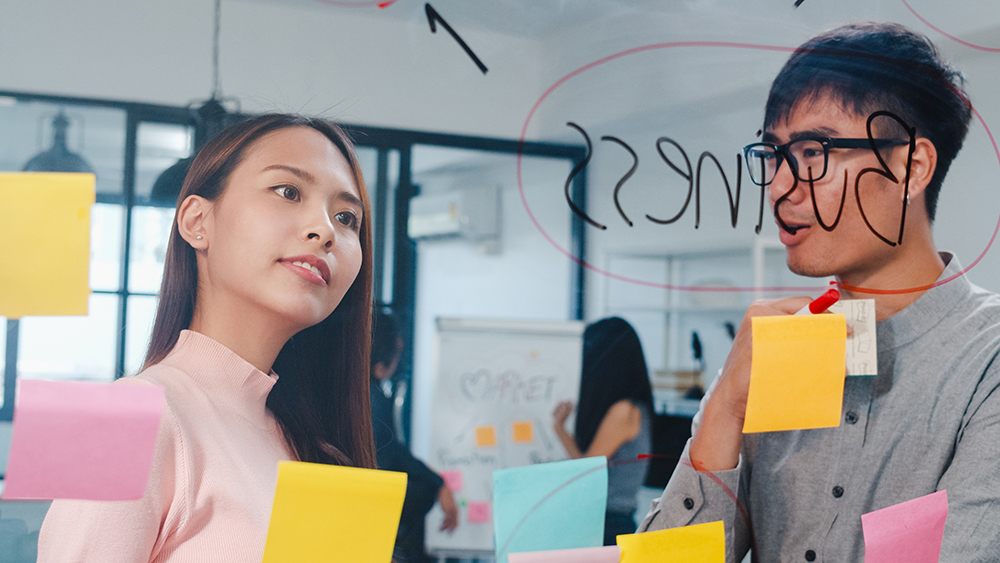 Personalization is poised to be a long-term, crucial trend for merchants. As early as 2016, 51% of consumers already expected companies to anticipate their needs and offer relevant suggestions by 2020. As interactions become increasingly virtual, a strategy that fulfills this objective – with personalization at its center – becomes even more necessary for merchants.
With an estimated 316 million people going online in 2020, the global internet penetration rate is now at 59.5%. Google research suggests a long-term shift in consumer behavior where they now have higher digital expectations. In a survey, 73% of organizations believe contactless online shopping will only grow more widespread. Such a strong response across the board presents a positive outlook for the industry and intensifying competition among merchants.
Technology will play a crucial role in the further development of personalization. Projections estimate the AI software market to grow into a 126-billion-dollar industry by 2025, which is good news for AI-enabled platforms like Groobee and merchants who integrate this tech in their strategy. Deloitte also sees the creation of virtual and touchless store experiences and the advent of 5G as avenues for further growth.
Cafe24 monitors the latest e-commerce trends and devotes resources to research and develop new tools and services that solve merchants' pain points. The apps continually launching on its Store and broader ecosystem are proof of its commitment to this objective. Cafe24 is ready to meet the demands of a touch-free economy and help merchants deliver engaging, personalized shopping experiences to fuel their success.
Contactless Commerce Series:
① A new economy arise amid the pandemic
② AR and VR experiences take the front seat in online shopping
③ Personalization is central to the future of contactless commerce
④ Merchants find growth, new customers across borders
⑤ Social and Live shopping are the future of e-commerce
⑥ Cafe24's partnerships set up merchants for success