Cafe24's partnerships set up merchants for success
COVID-19 has transformed people's lives all over the world. It fast-tracked the digital transformation across various industries, in particular, accelerating the growth of e-commerce. In its Contactless Commerce series, Cafe24 focuses on the next normal in commerce and retail. The series looks at the emerging e-commerce strategies and technologies that cater to the rapidly changing global retail environment, the challenges presented by the pandemic, and the emerging consumer habits and expectations.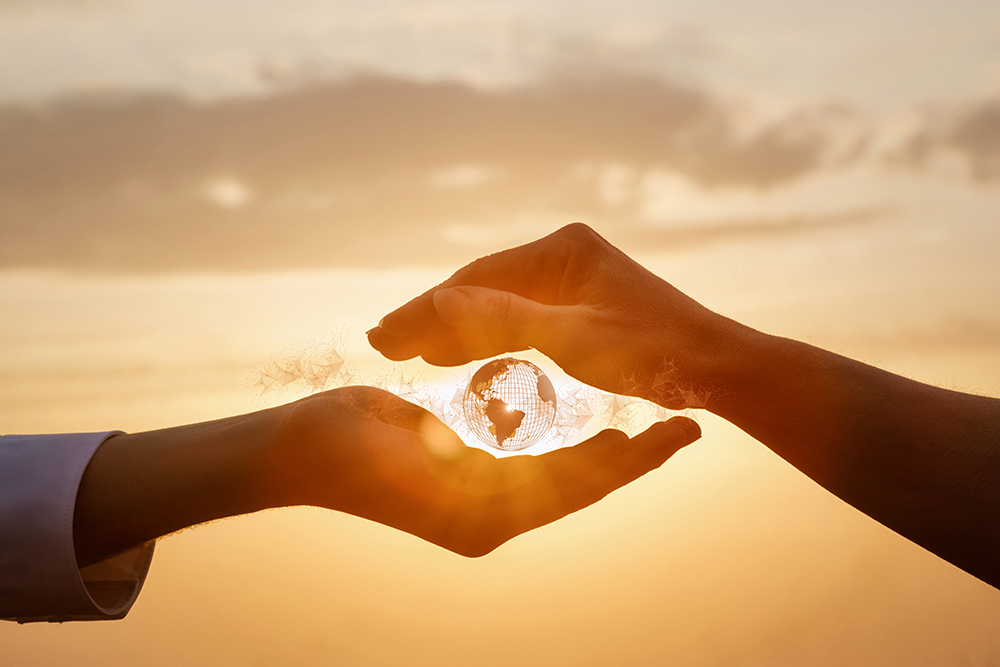 The advent of contactless commerce has shifted consumption away from brick-and-mortar stores and towards consumers' homes. Experts from Deloitte say this trend will continue, as they estimate that 30% of consumer spending will happen at home by 2025. Digital technology is driving the contactless trend. Entrepreneurs meet the rapidly rising demand for a touch-free shopping experience through apps, marketplaces, platforms, and other technological innovations.
E-commerce has progressed at warp speed because of the coronavirus pandemic, thrusting the entire industry years into the future. McKinsey has recorded ten years' worth of growth in the e-commerce sector during the first three months of 2020 alone – and it's still ongoing. Opportunities abound for those who can ride this upsurge of growth and strike while the iron is hot.
Businesses of all sizes – from small and medium businesses (SMB) to multinational conglomerates – are racing against the clock to make the most of digital opportunities. It has become imperative to stay up-to-date with the latest in technology to minimize customer bounce rates and deliver what consumers want: a seamless and contactless purchase journey.
An accelerated capability to build agile, scalable, and future-ready solutions is a must to obtain the lion's share of opportunities in contactless commerce. While larger companies may have the resources for this endeavor, SMBs are in a different situation. Cafe24 believes business size shouldn't be an issue when going toe-to-toe with the big brands. The company levels the playing field by providing smaller merchants the help they need through partnerships to stay in the game, compete, and win.
In Cafe24's e-commerce ecosystem, everybody works together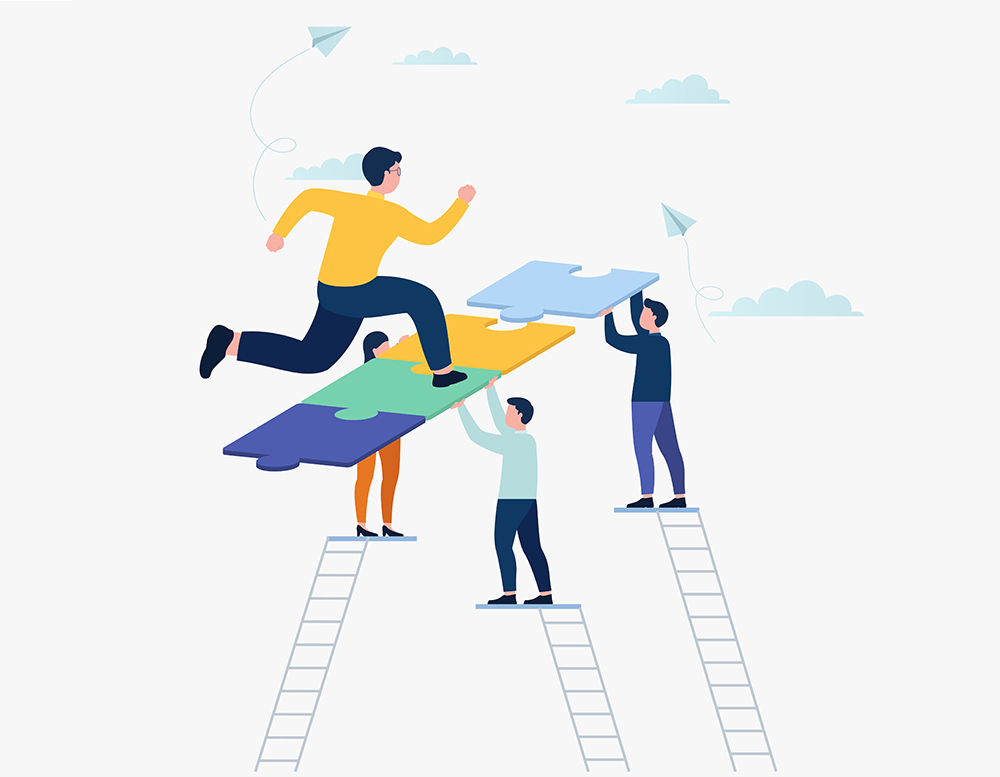 Cafe24's approach to e-commerce puts a high priority on collaboration. Rather than working with merchants on its own, the company connects them with developers and other partner businesses in its ever-growing hyperconnected ecosystem. It also provides merchants with access to e-commerce tools and services that are otherwise time, labor, or capital intensive to implement. In turn, they can catch up with competitors and rise to the challenge of going contactless.
Working within Cafe24's ecosystem is advantageous for entrepreneurs, as they can build invaluable connections with partner companies. These meaningful relationships bring more industry experts to the entrepreneurs' corner, allowing them to enhance the shopping experience they offer. A streamlined purchase journey attracts more traffic to their Direct-to-Consumer (DTC) stores and increases sales.
In the ecosystem, there is a systematic interconnection between every tool and service. Cafe24 gives third-party developers free access to over 350 open application programming interfaces (API). With them, developers can build new apps and tools for merchants that are compatible with existing Cafe24 services. Everyone cooperates to solve merchants' pain points faster while also ensuring that each solution fits perfectly into the platform like pieces of a puzzle. Cafe24 Experts take this openness within the ecosystem to a more interactive level. With Experts, Cafe24 helps merchants find developers that can custom-build specific solutions that they need that are not currently addressable through existing apps.
The ecosystem connects more than 1.86 million merchants and 4,100 developers to work together to build the optimum online shopping experience. At the same time, Cafe24 actively helps both parties to grow. As entrepreneurs grow and scale their DTC stores, so do the developers and partners with their respective businesses.
Providing omnichannel strategies through partnerships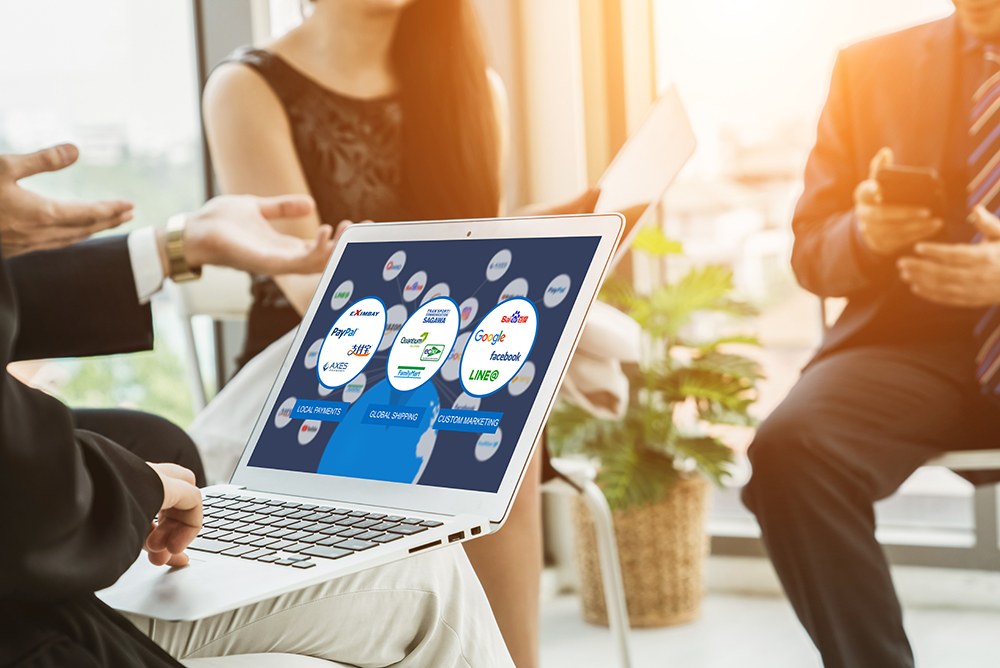 Contactless commerce has heightened the public's reliance on digital technologies. Customers have come to expect more from their purchasing journey. Nielsen's research indicates that 66% of global consumers now prefer omnichannel shopping instead of exclusively buying from online or offline channels. Thus, merchants need to bolster their digital capabilities and deliver a seamless shopping experience across various channels.
Cafe24 recognizes the importance of omnichannel commerce. It continuously seeks partnerships with other e-commerce players to expand its list of available sales channels. Cafe24's partnership with Facebook for integrating Facebook Shops with DTC stores in real-time is a model example of this commitment. Merchants can now secure a powerful social sales channel by syncing their product offerings to their Shops storefronts.
Moreover, Cafe24 has solid partnerships with major shopping channels in Korea, such as Gmarket, SSG.com, and CJmall. The company works with the Japanese fashion mall Shibuya109, too. Cafe24 also connects merchants with Shopee and Lazada, allowing them to capitalize on these two market leaders' expansive reach in five Southeast Asian countries: Indonesia, Malaysia, the Philippines, Singapore, and Thailand. These strategic partnerships help merchants cover their bases and provide a top-notch shopping experience customers want, wherever and whenever they want them.
Adding sales channels presents a new challenge for entrepreneurs: managing them. Cafe24 offers a Multimarket Management service to help merchants integrate products from their DTC stores to external marketplaces in a few clicks. Cafe24 centralizes all of these product and transaction data in one place, allowing merchants to tap multiple sales channels while streamlining their operations as a single entity.
Aiding global biz with local networks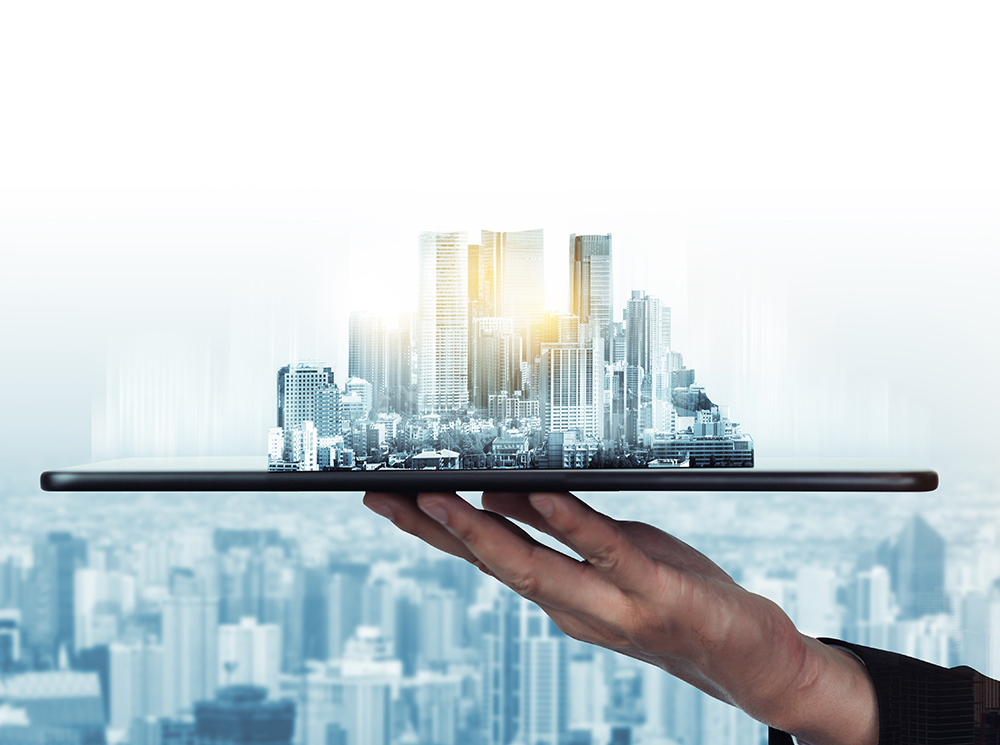 The contactless trend expands merchants' growth avenues beyond geographical boundaries. FIS Global data show that 55% of consumers purchased a product from another country in the past year. In the broader sense, cross-border e-commerce is growing twice as fast as domestic e-commerce.
Cafe24's digital tools, collaborative ecosystem, and impressive roster of partner companies make it the optimal partner for global expansion. It is proactive in augmenting its services with newer, more efficient features. For instance, its Global Sales Assistant service uses big data to improve product recommendations and automate store creation, shipping, and exchange rate functions at an economical cost.
Going global, however, does not mean letting go of local. Cafe24 prioritizes localization for its services in each market it serves. In a contactless economy, shoppers transact from start to finish without talking face-to-face with another person. Taking domestic conditions into account and tailoring services according to local market demands make it easier for brands to win customers' trust and drive growth.
Cafe24's diverse partner network emphasizes the company's focus on localization. The company connects its merchants with popular local payment gateways for seamless, convenient transactions and domestic logistics companies for efficient last-mile deliveries. In Vietnam, for example, Cafe24 works with Vietnam Post and Ninja Van for delivery as well as cash-on-delivery (COD) payments. The company's Global Customer Management service supports merchants with local experts. They answer customers' product inquiries, provide recommendations, process orders, and handle other requests on the merchant's behalf. These offerings enhance merchants' capability in tailoring interactions with customers and capturing local preferences simultaneously.
Gearing up for e-commerce's next normal
There are vital pieces of evidence that posit contactless commerce as the industry's norm moving forward. Cafe24 understands the direction the e-commerce industry is heading. Amid a rising contactless trend, the company is ready to support as many entrepreneurs as possible to realize their brands' growth potential.
The e-commerce platform operates in an ecosystem that fosters collaboration for faster implementation of digital solutions. Its partnerships with industry leaders and local stalwarts broaden merchants' reach within and outside their home countries. Finally, Cafe24 prioritizes a localized approach wherever it operates, tailoring services to domestic needs and demands.
McKinsey projects that the digital acceleration of e-commerce will be enduring – a trend that will help contactless commerce flourish. With this idea in mind, it is in every entrepreneur's best interest to adapt accordingly and bolster their digital offerings.
① A new economy arise amid the pandemic
② AR and VR experiences take the front seat in online shopping
③ Personalization is central to the future of contactless commerce
④ Merchants find growth, new customers across borders
⑤ Social and Live shopping are the future of e-commerce
⑥ Cafe24's partnerships set up merchants for success