Merchants find growth, new customers across borders
COVID-19 has transformed people's lives all over the world. It fast-tracked the digital transformation across various industries, in particular, accelerating the growth of e-commerce. In its Contactless Commerce series, Cafe24 focuses on the next normal in commerce and retail. The series looks at the emerging e-commerce strategies and technologies that cater to the rapidly changing global retail environment, the challenges presented by the pandemic, and the emerging consumer habits and expectations.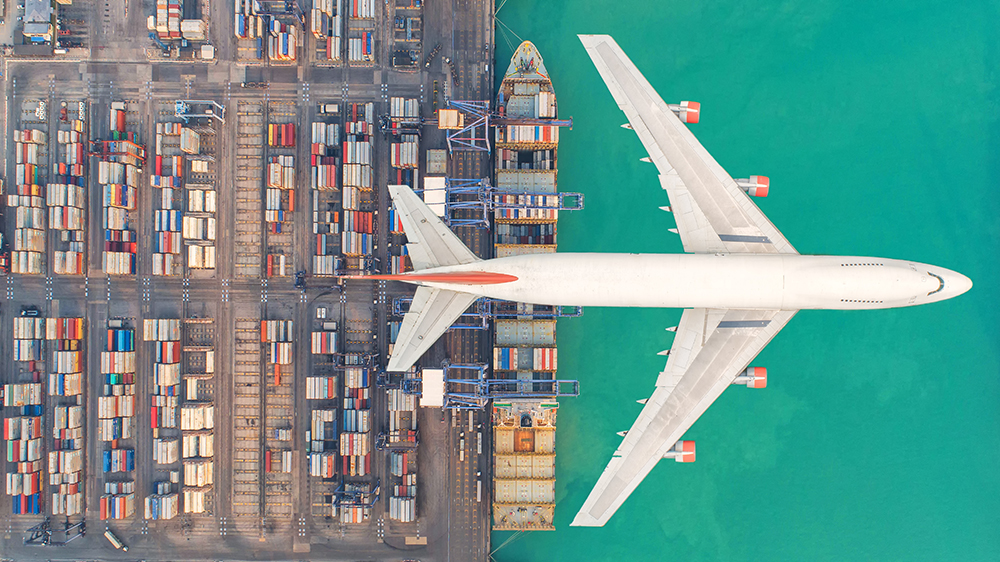 Technology has made it easier for people worldwide to connect, reducing the value of physical proximity. It allowed for seamless communication, a fast flow of information, and smooth global operations. Cross-border trade also saw rapid growth in recent years as tech flourished. But then COVID-19 hit, and in a flash, the distance is back. Governments across the world imposed restrictions on travel and trade, setting new limits on the entry of goods.
For consumers, e-commerce has become the safest channel to purchase essentials and other items. For merchants, online platforms have helped them get their physical business online so they could serve their existing customers and reach new ones. These online platforms also empower businesses of all sizes with ways to easily tap new markets outside their home countries and find growth across borders.
International online sales get a boost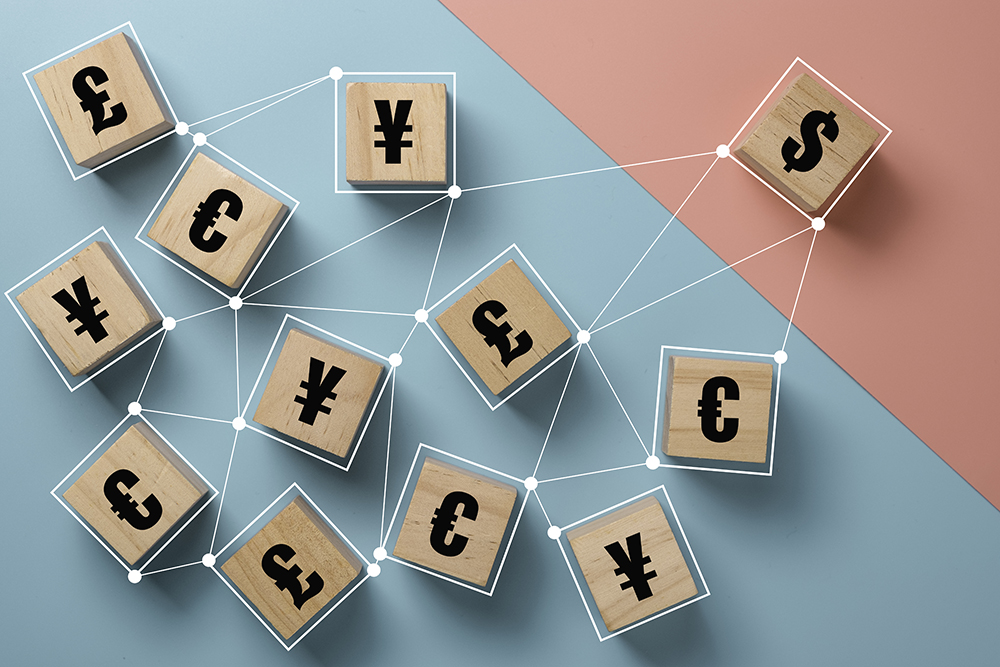 People are still wary of going out and shopping in physical stores even when lockdowns have been lifted. However, many are not afraid to purchase online, even from outside their home countries. In 2020, 32% of consumers said they bought more from international online retailers because of the pandemic. Meanwhile, 51% said they plan to do more cross-border online shopping in the future. Luxury cross-border digital sales have also surged by 17.5% across 185 countries from January to June of the previous year.
Cross-border purchases have been steadily growing in the past years. One reason is that consumers want to obtain products that are not available locally, especially now that worldwide travel is restricted. They also want to spend less on costs by finding the same items for cheaper overseas.
But the upturn in worldwide cross-border sales points mainly to enhanced localization of content, better logistics, and more local payment options available to customers. More advanced logistic systems provide tracking information and ensure overseas packages reach customers faster. Third-party logistics (3PLs), with local and worldwide coverage, help sellers meet the demands for efficient delivery and affordable fees.
Online stores that offer global and secure payment methods — debit or credit cards, PayPal, or local payment gateway providers — attract more shoppers. According to Baymard Institute, among the top ten reasons for cart abandonment at checkout is a lack of sufficient payment methods.
Meanwhile, multimedia product content on social media and online stores helps consumers understand a product more thoroughly before purchase. Improved localizations, including accurate and automatic translations, also help reach more overseas consumers. Ultimately, all these developments make it easier, more convenient, and increasingly encouraging for individuals to buy goods outside their country.
Cross-border e-commerce for everyone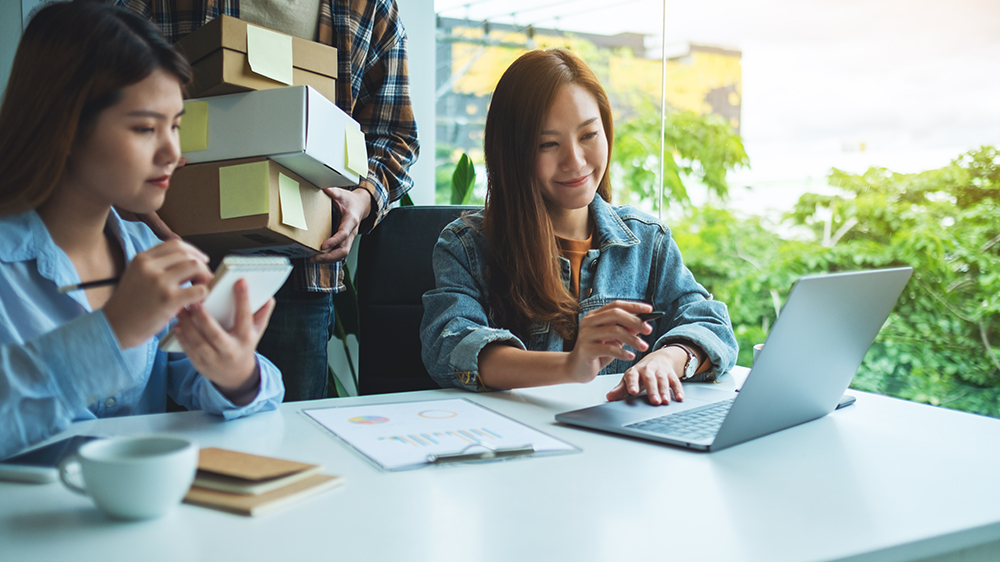 Cross-border trade is continuously growing. It is projected to expand to over 2 trillion dollars by 2024, accounting for 45% of total e-commerce retail sales globally. During the pandemic, many brick-and-mortars shifted their business online to continue their business operations. But brands that have been able to tap international markets during the pandemic have achieved significant business growth in cross-border digital sales. Case in point: U.S. brands selling online to global customers enjoyed an overall 106% sales rise in early June 2020.
Engaging in cross-border e-commerce expands a brand's potential customer base, providing significant growth opportunities. Additionally, gaining access to new markets in different geographies gives businesses greater flexibility to test the waters in other markets and shift their focus to areas with the highest potential. It mitigates the risk caused by varying economic, political, and health factors — an excellent strategy to be sustainable in the future.
In the past, only large enterprises could afford to engage in cross-border selling. Meanwhile, small and medium-sized businesses (SMBs) and merchants had to sell through online marketplaces to reach international customers. Today, businesses of all sizes can directly tap a global audience thanks to one-stop Direct-to-Consumer (DTC) online platforms that place the reigns in the hands of merchants.
DTC allows merchants to offer their customers the same quality service as marketplaces and big company-backed systems. Platforms in this model often support cross-border solutions that provide hyperlocalized experiences. It enables sellers to serve consumers with familiar payment methods, accurate pricing, local logistics, customer support, and a simple return process. On top of that, DTC sellers can take charge of their customer relations because they directly control their store data. With it, they can drive more sales by localizing marketing strategies and adapting storefronts to local situations.
Hyperconnected networks optimize cross-border commerce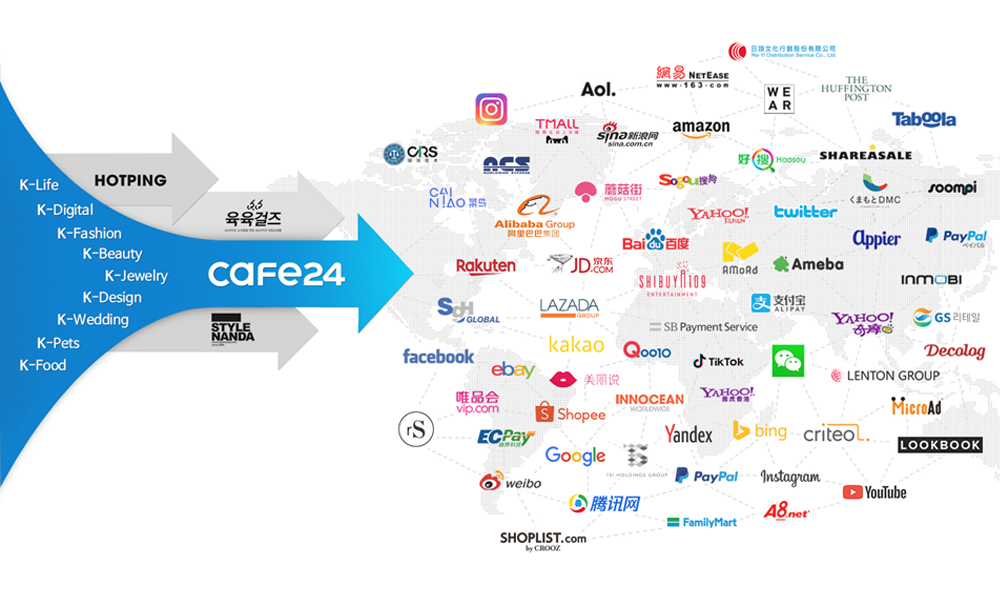 Cafe24's DTC solution serves all e-commerce needs in one platform — from logistics and store development to customer service and marketing. More importantly, the company's infrastructure capitalizes on a hyperconnected ecosystem of developers, couriers, distributors, marketers, and other essential partners for business operations.
Cafe24 has been steadily expanding its local and international network of partners and platforms over the years. In 2020, the company accelerated its global business through ecosystem scaling, regional platform, and key partnership launches. It continuously adds new markets, launching platforms in Japan, Vietnam, and the Philippines. The company is looking to advance into more countries to help anyone anywhere become a merchant and sell to everyone in the world.
Recently, the e-commerce company also partnered with social media giant Facebook for its Shops initiative. The only partner from the East Asia region, Cafe24 accelerates its merchants' global market success by tapping Facebook's 3.3 billion users. The company also cooperates with more e-commerce service providers in logistics, marketing, and sales. Other partners include Google, Baidu, TikTok, Amazon, Tmall Global, Lazada, PayPal, Alipay, Softbank Payment Service, EMS, and many more.
With Cafe24 at the center, this broad and growing ecosystem allows merchants to sell across borders seamlessly. Online store owners can focus on the customers and their brand to find success in the global setting.
A good case is Stylenanda, one of the pioneering companies that found success in international markets by utilizing the Cafe24 platform. Meanwhile, cosmetic brand Sister Ann takes advantage of Cafe24's worldwide partner network, particularly the recent integration of Facebook Shops, to further its overseas expansion.
Being contactless is expected to remain a key consideration in business processes even after COVID-19. But this doesn't have to hamper the ability of an organization to connect across borders. DTC e-commerce cultivated in a hyperconnected environment provides many potentials to reach new consumers in the global scene.
Contactless Commerce Series:
① A new economy arise amid the pandemic
② AR and VR experiences take the front seat in online shopping
③ Personalization is central to the future of contactless commerce
④ Merchants find growth, new customers across borders
⑤ Social and Live shopping are the future of e-commerce
⑥ Cafe24's partnerships set up merchants for success