Digital tools fuel small businesses' resiliency
Amid tough times, entrepreneurs keep their doors open and grow their businesses by utilizing digital tools like messaging and augmented reality.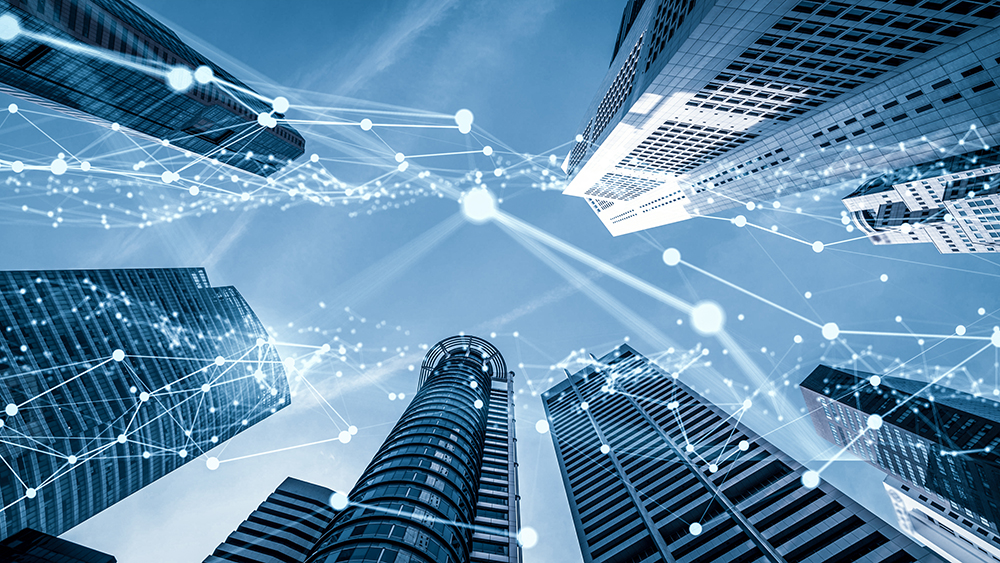 The global business environment has changed massively over the past year, in large part because of the Coronavirus pandemic. Brick-and-mortar stores shuttered en masse and moved online to stay afloat. This phenomenon has propelled the e-commerce industry at least a decade into the future, causing small and medium businesses (SMBs) to embrace digitalization to cope with the challenging times. A Cisco study showed that 90% of SMBs in the Asia Pacific (APAC) now rely more on digital technology to sustain or augment their respective businesses.
Facebook's recent Global State of Small Business Report further supports Cisco's findings, which found that 62% of SMBs have altered at least one aspect of their business operations. Most commonly, merchants took their customer interactions online.
Bringing digital interactions to the fore
More than ever, digital tools are crucial for Direct-to-Consumer (DTC) entrepreneurs. It is no longer a luxury or an option to maintain a competitive edge but rather a matter of survival. Both Cisco and Facebook's reports highlight that the use of digital tools has shored up for SMBs in time for challenging circumstances like the pandemic.
In Facebook's study, SMBs with a higher share of digital sales proved more resilient to economic downturns and were less likely to see a decline in their bottom line. Additionally, enterprises with over 25% of sales generated through digital channels reported higher sales figures than their less digitalized counterparts. The Cisco report also found that SMBs utilizing digital tools increased their revenue up to eight times faster than their less digitally-inclined competitors. These figures present a strong correlation between businesses' improved performance and greater resilience, along with the capabilities of digital tools that allow merchants to sell, promote, and transact remotely without physical contact.
Digital tools also connect entrepreneurs with existing and potential customers, further underscoring their significance for SMBs. Gallup statistics show that fully engaged customers contribute 23% more to profitability and growth than the average shopper. Additionally, successful engagement with consumers lowers customer attrition by up to 63%. Thus, using digital tools for customer engagement can help SMBs reach new heights. In this regard, two categories of digital tools stand out: messaging and augmented reality (AR).
Messaging apps strengthen customer relationships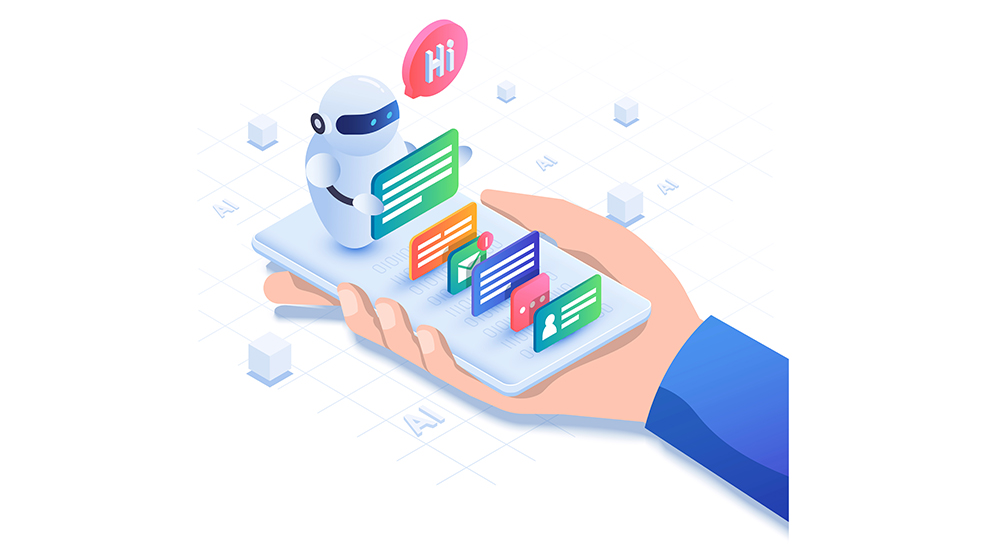 Data show that 56% of messaging-app users have reached out to businesses for more information throughout the purchase journey. Seven out of 10 consumers prefer sending a message instead of calling customer support. Additionally, customers expect their queries and problems to be answered within 10 minutes or less.
With these numbers in mind, brands would be remiss to exclude messaging in their arsenal of digital tools. Chats are already becoming central to e-commerce in some Asian markets. For instance, nearly half of e-commerce transactions in Thailand now happen on chat rooms via Facebook, WhatsApp, and Line. Luxury brands Chanel and Louis Vuitton have set up Line accounts in Thailand to interact with customers. A similar trend has also taken hold in India with WhatsApp, as Hamleys toy stores target 20% of its sales directly through the app.
Cafe24 allows merchants of any size, including novice entrepreneurs, to employ chat or messaging functions in their DTC stores to facilitate easy and effective customer engagement. These nifty features level the playing field and allow smaller brands to compete in the same market as big companies by using the same cutting-edge tools. Now that chat is the customers' most preferred channel for interacting with businesses, Cafe24's services help elevate SMBs' competencies.
For instance, Cafe24 has a Global Customer Management Service developed in partnership with ZOYI Corporation. This service helps SMBs reach foreign markets and use local experts to handle inquiries, orders, recommendations, and customer requests. There is also Channel Talk, which unifies live chat, marketing, and team chat within one easy-to-use tool for more streamlined communication across multiple teams and platforms. More tools and services are available on the Cafe24 Store.
Augmented reality creates immersive shopping experiences
Though still in its early days, AR is gaining steam among SMBs as an effective way to pique customers' interest in their offerings. The technology offers a distinct approach to personalizing the shopping experience and adds a layer of interactivity, making it more engaging.
The US Chamber of Commerce believes that AR will be a leading force in marketing and sales in the foreseeable future. Numbers from Deloitte agree with that statement. The number of mobile AR users almost doubled since 2018, with usage and popularity rising rapidly through social media. About 35% of businesses are already planning to adopt virtual and augmented reality technology in their operations.
Different platforms are building AR-powered solutions focusing on e-commerce. Amazon is testing it for furniture items. Google has rolled out a try-on experience for cosmetics – a move that Pinterest has also made recently. Virtual try-on has also been the focus of Snap, as it continues to partner with brands and influencers to explore AR's potential.
Cafe24 has recognized AR's potential early on and is now ready to support brands in integrating the technology within its DTC stores. StyleAR allows virtual try-on for jewelry while Lololooks provides AR simulations of glasses, bags, hats, and shoes. Such apps that boost a business' online interactions with customers are available in the Cafe24 Store, readily accessible for DTC merchants.
Cafe24 is the one-stop-shop for future-ready digital tools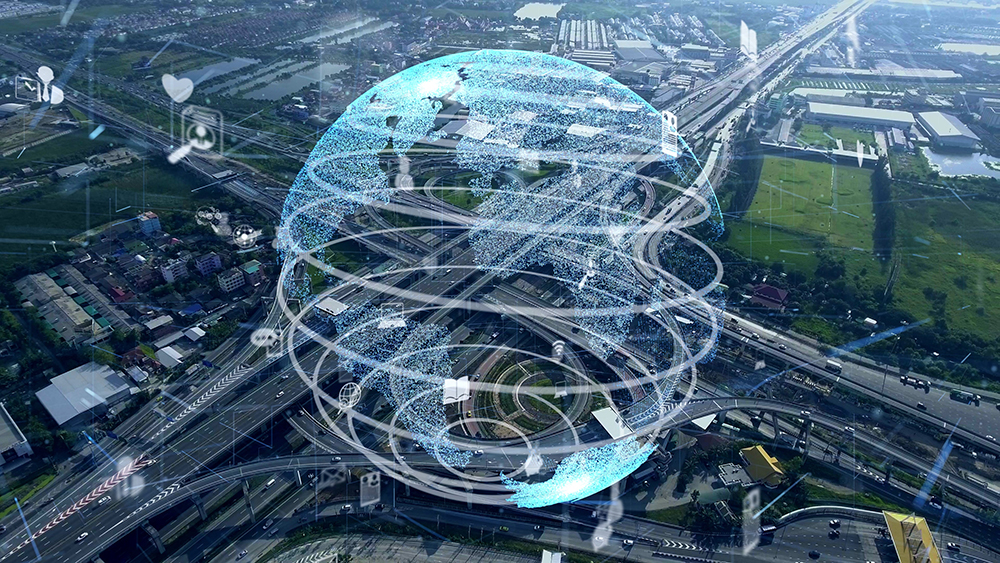 The use of digital tools like messaging and AR lays the groundwork for growth and prepares SMBs for the future. Data from Google, Bain, and Temasek indicate that 94% of new digital consumers plan to continue using tech-enabled services moving forward. Separate Nielsen research further shows that there are now fewer barriers and greater interest among consumers for digital adoption. Moreover, digital tools are so effective that advancing SMBs' digital capabilities can add 3.1 trillion dollars to APAC's gross domestic product (GDP) and 2.3 trillion dollars of GDP to eight other key markets by 2024.
There's no better time than now for merchants to digitalize and focus more on customer interaction. Cafe24 stands ready to help entrepreneurs' digital journeys from step one. The e-commerce platform can help fast-track SMBs' growth through its trove of tools and services that simplify the art of selling online, including the vital aspect of digital engagement. Through the company, merchants create digital storefronts within minutes and manage their budding enterprise from there. The Cafe24 Store houses apps that streamline every facet of the business, from marketing and promotions to communications and customer relationship management. With these tools, entrepreneurs can stay on top of their daily operations, make data-driven decisions, and come out on top of their respective industries.