Cafe24 strikes a strategic partnership with Naver for expanding its global e-commerce ecosystem
Press release
Stake swap deal of 112m dollars and platform integration for merchant growth
Global infrastructure and network alliance to accelerate international expansion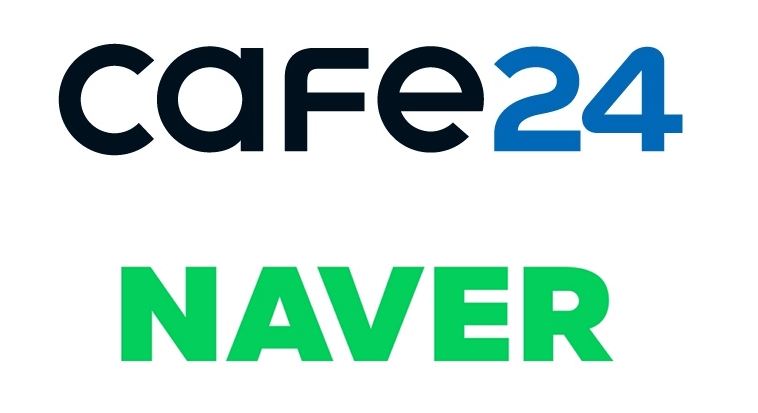 Cafe24 and Naver are joining hands to accelerate the expansion of their global e-commerce ecosystems.
Global e-commerce platform Cafe24 announced its strategic partnership with Naver on August 10 to accelerate online merchants' business growth and international expansion. The two companies will each issue shares worth 112 million dollars (130 billion won) for the other party.
Cafe24 and Naver will collaborate to better integrate their platforms, expand their business reach to global markets, and strengthen marketing and logistics support services for online merchants. The partnership creates added value for merchants who will now receive various benefits from both companies to accelerate growth at home and abroad.
Cafe24 and Naver aim for more robust platform integration
Merchants achieving business growth on Naver can quickly and efficiently build Direct-to-Consumer (DTC) stores using Cafe24's online store builder. They will also be able to extend their business reach more quickly and more broadly. Cafe24 merchants can connect to various Naver markets like Smartstore, Brand Store, and Naver Shopping to take their products to more audiences, boosting sales.
Cafe24 and Naver will work closely to develop advanced services and functions that enable merchant growth on both platforms.
Partnering for global e-commerce expansion
The two companies will join hands in supporting merchants going global and taking their respective businesses to Japan and other global markets.
Cafe24's global platform supports multilingual DTC stores in English, Japanese, Chinese, and more. It provides online merchants with services they need to go global, including payment gateways (PayPal, Eximbay, Paymentwall), global marketplaces (Rakuten, Shopee), social media networks (Facebook, Instagram), and global logistics. Naver aims to utilize Cafe24's platform to help its sellers do business internationally.
Cafe24 and Naver are also looking to take their business outside borders using their international infrastructure and worldwide networks. Cafe24 launched its e-commerce platform in Japan in 2018 to help Japanese merchants do online business both at home and abroad. Further, platform launchings in Vietnam, the United States, and Europe are underway. With Naver's Smartstore planning to launch in Japan this year, the partnership with Cafe24 will help it make smoother inroads in the local market.
Both companies will continue to work together for global mutual growth.
More marketing and logistics support for merchants
The companies will advance merchant support services to help them operate their business more efficiently and grow faster.
Cafe24 will provide Naver Smartstore sellers smoother access to its services, including Cafe24's online store builder, marketing tools, business operations and sales support services, as well as 3PL and fulfillment logistics services. In turn, Cafe24 merchants will be able to utilize Naver's Shopping Live and subscription services more easily.
Han Seong-sook, CEO of Naver, said, "The partnership between two companies that uphold the DTC model will add momentum to many SMBs' business growth and global reach." She continued, "The merging of Smartstore with its SMB sellers with long-term brand potential and Cafe24 with its larger brands in the maturing stage will be the start of a bigger e-commerce ecosystem."
Lee Jaesuk, CEO of Cafe24, said, "Merchants can now access stronger support in the e-commerce value chain such as online store, marketing, logistics, sales, and operations in one stop." He said, "We will work together to become an innovative platform that enables anyone with creativity in Japan, Southeast Asia, the United States, and Europe to strike online success."
About Cafe24
Cafe24 is a global success platform that provides a one-stop business environment for e-commerce merchants so that they can achieve continued growth by focusing on their creativity.
Cafe24 has established an e-commerce ecosystem with Direct-to-Consumer (DTC) merchants and various global partners in areas like payment, shipping, and marketing. Cafe24 is poised for growth as more DTC brands and e-commerce participants continue to join the burgeoning industry.