Why DTC brands should lean into video shopping for the holidays
The holiday shopping season is an opportune time for all e-commerce merchants. In this article series, Cafe24 discusses the top trends that entrepreneurs can capitalize on to finish strong as 2021 comes to a close.
Video is becoming an increasingly popular content format for businesses. Given the many benefits that video brings, it's no surprise to see more marketers and brands using the format for their campaigns.
Several studies have shown that videos are king, with statistics such as the following:
Videos are excellent ways to engage a customer and inform them of a product or service. It can explain products better than images, increase the average time spent on a website, convey messages clearly, and add a personal touch to the online shopping experience.
It's these characteristics that make video content ideal for holiday shopping campaigns.
Why use videos for holiday marketing and sales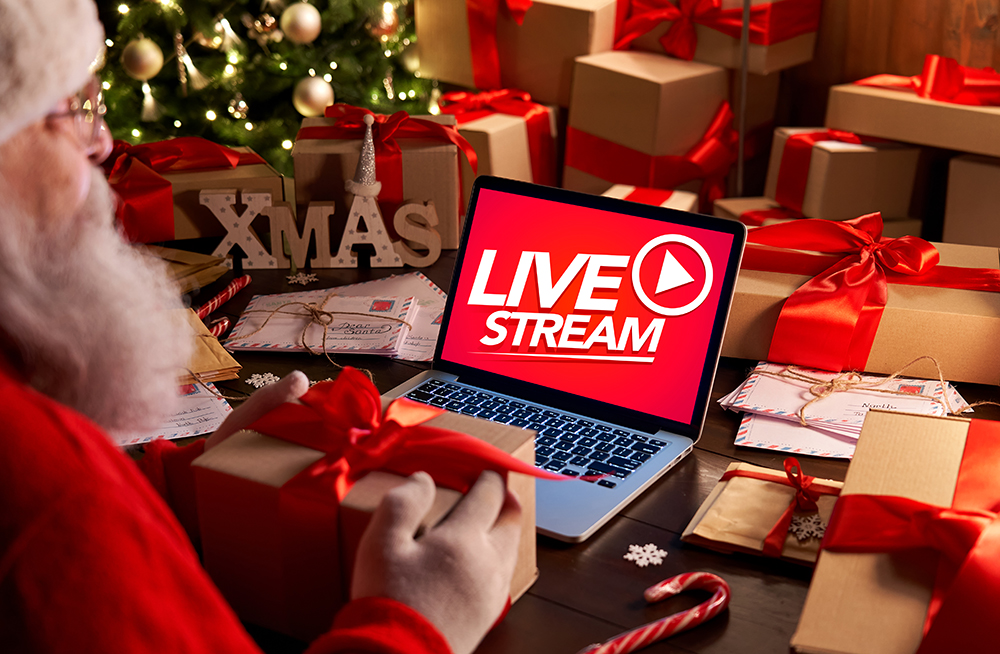 According to the National Retail Foundation, the winter holiday season is among the top consumer spending events of the year, with shoppers planning to spend an average of 998 dollars. Brands of all sizes compete for a share of this market, using various campaigns and seasonal offers to attract buyers.
Videos are excellent ways to attract and engage audiences. Note that videos get more engagement on Facebook and Instagram compared to any other content.
Consumers are also turning to video content to get ideas on the best gifts for the holidays. Research from Channel Factory shows that 43% of shoppers use YouTube for Christmas gift inspiration, with 49% making buying decisions after watching a YouTube video.
YouTube, TikTok, and other social media platforms are now using shoppable videos to attract and engage audiences. This makes it easier for brands to leverage the content for their holiday campaigns.
In December 2020, UsWeekly and Pandora posted a shoppable video to provide consumers with recommendations for holiday shopping. Viewers go through a personalized quiz that reveals jewelry recommendations matched with their personality, style, and preferences. They then have the opportunity to purchase the products right from the video.
UsWeekly used branching technology for the video, which put power back into the hands of the viewer and allowed them to control the content and their overall experience. By doing so, the company provided a shoppable video experience that was relevant to each viewer.
Additionally, product storytelling through video content humanizes the shopping experience. Brands can present relatable stories and experiences to invoke emotional responses. It's essential to make that emotional connection during the hectic holiday season as shoppers are pulled in many different directions.
By combining relatable stories with shoppable content, brands can enhance the shopping experience through video.
How DTC brands can leverage video shopping for the holidays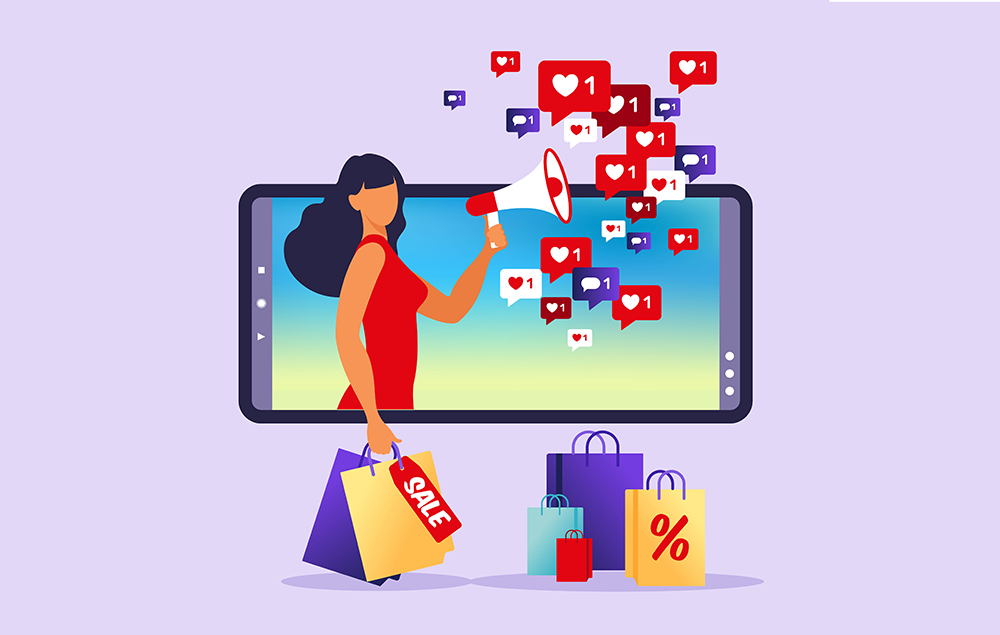 Content production is more economical with various video creation and video sharing platforms available. The accessibility of such platforms enables small brands with fewer resources to push out video shopping content, narrowing the competition with big-name retailers.
Cafe24's partnership with Facebook gives Direct-to-Consumers (DTC) brands access to trending marketing and sales features. Brands that opened Shops on Facebook or Instagram can utilize features like Instagram Reels Ads, Sticker Ads for Facebook Stories, and the video-creation kit. All these features make it easier for brands to create mobile-first shoppable content.
Brands can also turn to various user-generated content (UGC) to support their holiday campaigns. Sharing user reviews helps boost brand authenticity by showcasing real people's relatable shopping habits.
Cafe24 brands can use V Review, a function that uses chatbots to encourage shoppers to make video reviews when purchasing products from online stores. The reviews are then embedded into product detail pages as UGC.
Additionally, merchants can collaborate with influencers through Cafe24 Marketing, which connects brands with the most-fitting personalities to help accelerate their campaigns. Influencers can use their skills in creating video content to endorse products, raise brand awareness, and engage consumers.
Take influencer haul videos, for example. TikTok's #haul has over 8.7 billion views across retailers, brands, and platforms such as Zara, ASOS, Amazon, Shein, and Wish.
Haul videos provide more pathways to discovery by giving consumers a look at what others are shopping for, including new and seasonal items. Viewers can get a better idea about how products look and work in real life to help with their purchasing decisions.
With Cafe24's integration with Wish, brands can leverage the resurgence of haul content just in time for the holidays. With the additional sales channel, Cafe24 brands can expand their reach to over 100 countries where Wish has a presence.
Cafe24 supports video shopping initiatives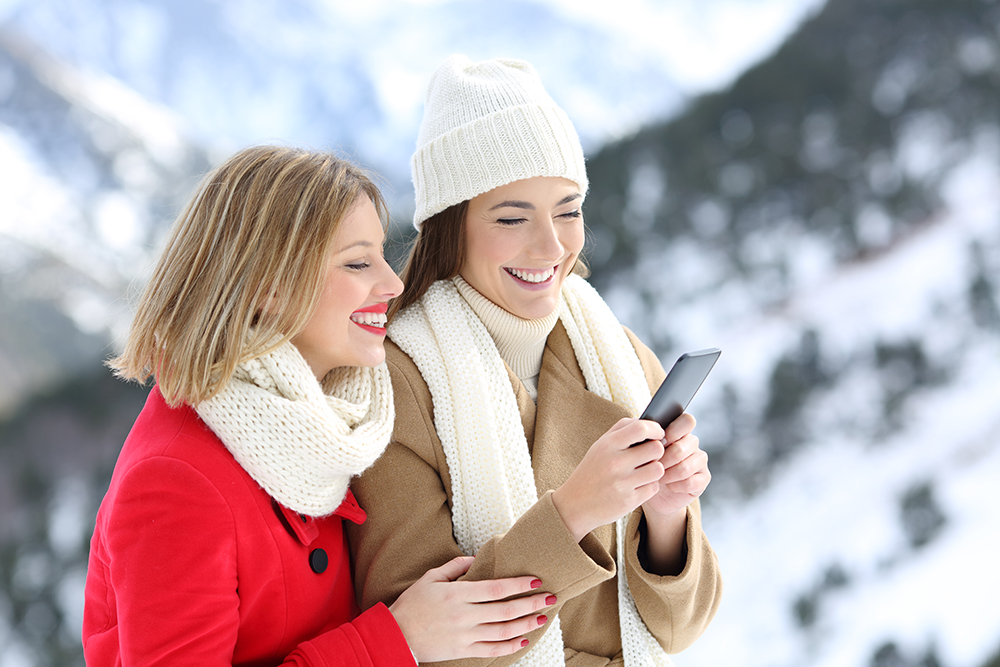 Cafe24 supports video shopping initiatives with a suite of tools and services that enable DTC brands to take part in the trend. The Cafe24 Store features apps such as Video Catalog and Embedded Video player, allowing merchants to integrate YouTube videos in their shops to enhance the customer experience.
Merchants can also turn to Cafe24's live shopping service to provide more offline-like experiences for a more humanized touch to online shopping.
Additionally, Cafe24's partnerships with YouTube, Facebook, and TikTok give DTC brands the platforms they need to leverage video shopping.
With the many benefits that video shopping can bring, now is the perfect time for merchants to lean into the content format.
① Why DTC brands should lean into video shopping for the holidays
② Shoppertainment is a game-changer for merchants this holiday season
③ Holiday shopping to see greater gains with social commerce