Holiday shopping to see greater gains with social commerce
The holiday shopping season is an opportune time for all e-commerce merchants. In this article series, Cafe24 discusses the top trends that entrepreneurs can capitalize on to finish strong as 2021 comes to a close
The 2021 holidays are now top of mind for many consumers. Indeed, 25% said they start or plan to start their holiday shopping as early as September. Consequently, e-commerce brands and retailers are pulling out all stops to attract customers to their online stores and buy their products during the year's busiest season.
The shifting e-commerce trends have continually pushed businesses to look for new ways to reach and connect with customers. However, social media has recently become a powerhouse in this front, providing a solid foundation for retailers' last quarter sales and marketing push.
Social media is driving sales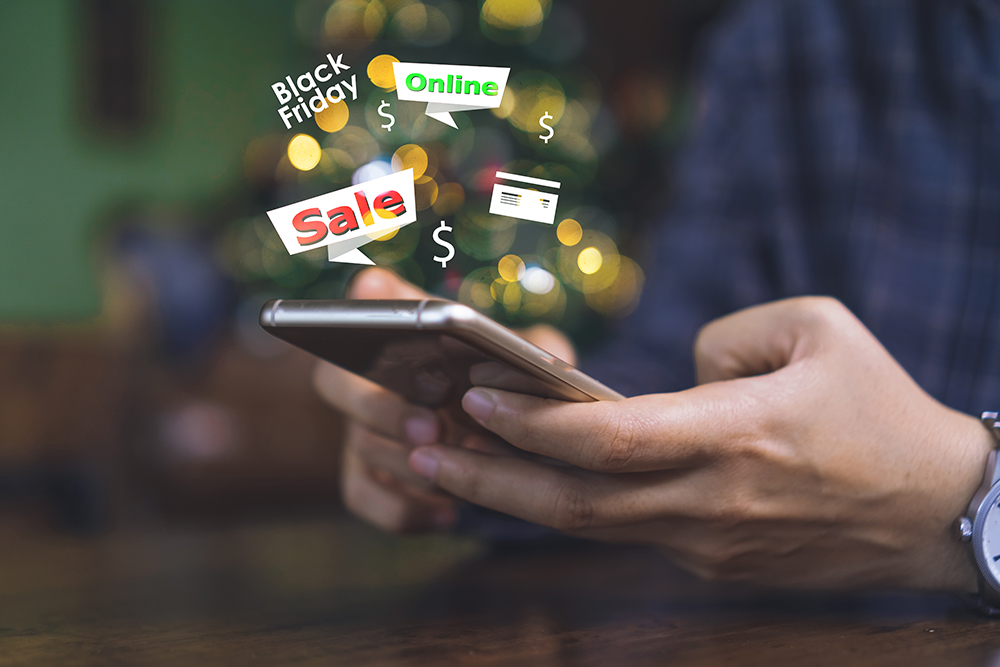 Social is now a tool for brands and retailers to create positive, timely, and relevant customer experiences.
There are 4.40 billion social media users around the world. That's more than half of the world's total population, so the potential reach that these channels offer is truly vast. And as more and more people join social platforms every day, businesses can find new audiences to whom they can cater products. Marketing and e-commerce research firm Econsultancy found out that 59% of shoppers said social media influenced more than one-fourth of their online shopping.
The rise of social commerce has afforded customers the immediacy and convenience of an online shopping experience. According to social commerce software company Bazaarvoice, about 1 in 3 shoppers globally purchased an item on social media in the past year. Brands and retailers can make shopping easy on social media by adding product tags to posts that take users directly to a checkout page upon clicking. Up to 38% of shoppers claim that this makes them more likely to buy.
In turn, brands can reach new markets, including tech-savvy consumers who engage with social media often. These users are potential customers that convert into sales for the businesses. Moreover, the industry is still booming. Digital market data analyst eMarketer forecasted that social commerce sales in the U.S. will increase by 34.8% to 36.09 billion dollars in 2021 alone.
Even brands recognize the importance of social commerce. Many have integrated social into their sales and marketing strategies. Shiseido Group considers social commerce to be the fourth "burgeoning area" for their brands (in addition to their three main pillars: DTC, retail partners, and e-tailers). Labels in the portfolio experiment with various social commerce tools and tap into shoppable video formats. Meanwhile, L'Oreal invested directly in a social commerce platform to be part of its e-commerce strategy.
A need for real-time, interactive shopping experience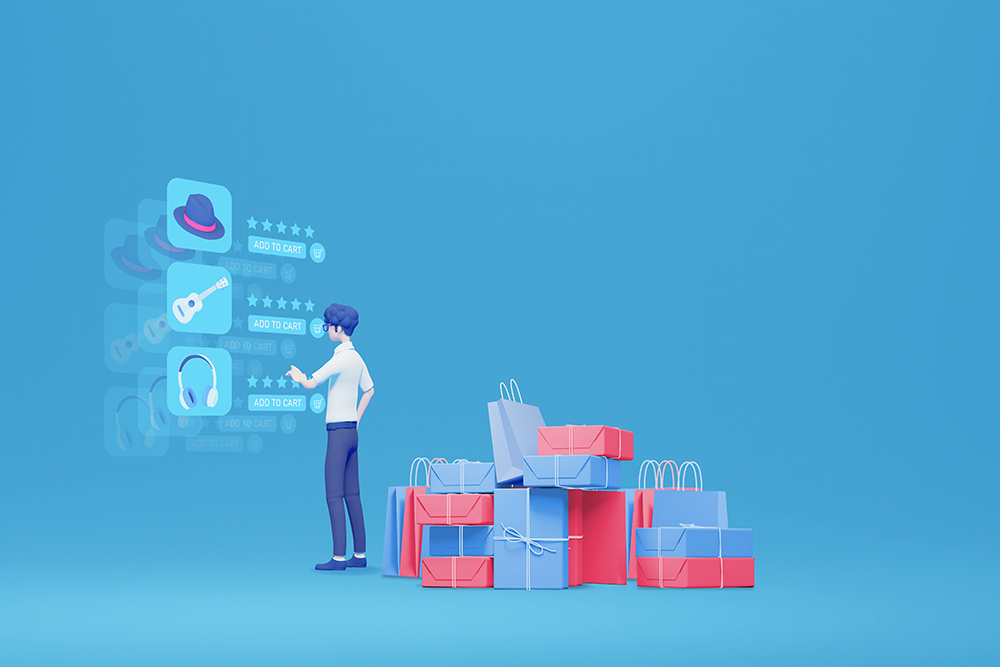 Another reason businesses need to consider adopting social commerce into their holiday sales and marketing plans is the consumers' growing need for real-time and interactive shopping experiences. Customers seek direct relationships with brands to enjoy convenient and personalized encounters when shopping online.
Even as pandemic restrictions ease and physical retailers open, many still prefer to shop through digital channels. Of those who already shop online, 87% say that they plan to continue doing so in the future. This number hints at the necessity to reimagine the way brands and products reach customers online.
It's unlikely that the majority will go back to pre-pandemic purchasing practices. The sure way to capture these digital customers is to meet them where they already are. Social media plays an increasingly important role in driving consumers to purchase online. After all, 38% of responders on marketing platform Smartly.io's survey claimed to have bought something online based on a digital ad they saw on a social channel. Forty-four percent of the respondents said they discovered a new product or brand.
Moreover, shopping has become a form of entertainment and a more significant social activity for specific demographics. Among Gen Z consumers, 68% plan to use new and rising commerce channels for their holiday shopping. The top five alternative platforms for them are Facebook, retailer's apps, WhatsApp, Instagram, and YouTube. Twenty-five percent said they plan to shop through live streaming videos and content.
These customers want shopping to be an experience – a form of leisure. Brands can leverage that concept into more sales by making the purchasing journey a fun and interactive experience for consumers. Particularly this holiday season, businesses can look into more ways to get shoppers to buy and spend online. Social media provides a great platform to mix creative content, interactive transactions, and seamless shopping, thanks mainly to these platforms' new tools geared toward e-commerce.
Boost holiday sales with social media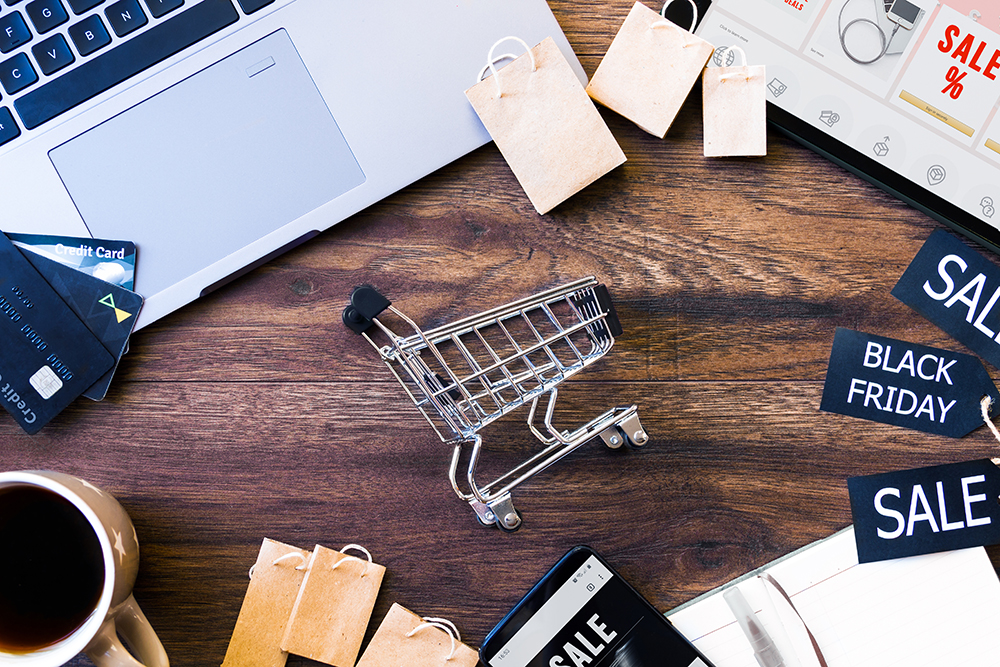 During the holidays, businesses can harness the power of social media to stand out from the see of brands and offers.
Social platforms have been steadily rolling out commerce features and integrations. Features such as Instagram Drops, Twitter Shop Module, Facebook Shops integration, TikTok Shoppable Ads, Pinterest Shopping Lists can help brands and retailers enhance the shopping experience for their customers – especially for the upcoming holidays.
For their part, social media companies have also been gearing up for the biggest shopping season of the year. Many have launched new tools that can help businesses make their last sales and marketing push of the year.
Recently, Instagram introduced a new guide that can help brands maximize their promotional efforts on the platform. The Holiday Szn site provides several pointers on essential promotional tools on Shops and other e-commerce features on the channel. Facebook also rolled out several holiday experiences, including exclusive offers in Shops and daily live shopping experiences with partner brands.
Business owners can also harness social media as a channel for discovery and cross-border opportunities. For example, nearly eight in 10 consumers said they used at least one Facebook app or service for discovery last holiday season. Brands can continue pushing engaging content on these apps and sites to capture more customers for their online stores.
The use of trending and popular hashtags can also lead to discovering your brand among the social-savvy population. Hashtags such as #tiktokmademebuyit have billions of views from across the world, providing an excellent opportunity to reach wider audiences – local or international.
Influencers on social also help brands boost their holiday sales. A study comparing the 2019 and 2020 holiday seasons showed that the number of influencer posts mentioning shopping call-to-actions increased by 21%. There was an increase in the number of posts mentioning discount codes, affiliate programs, live shopping, and swipe to shop.
Cafe24 merchants ready to win the holidays with social commerce

Direct-to-Consumer (DTC) merchants on Cafe24 are in a great position to leverage social commerce in their holiday sales and marketing push for the year. The e-commerce company provides a one-stop solution to businesses of all sizes, including easy social media integration and partnerships with major and rising platforms.
Among Cafe24's partners are social media giants, including YouTube, Pinterest, and TikTok. With these alliances, merchants can efficiently utilize new social commerce services and scale when they need them. One good example is Cafe24's collaboration with Facebook for Shops. Merchants can now connect channels like Facebook and Instagram to their online DTC store and market their products to bigger audiences. They can also include Buy Now links or Shopping Tags in their post caption. These tags then take users to the product details page for a quick and easy add to cart or check out process.
Meanwhile, Cafe24 offers solutions within its platform to maximize these partnerships and use social media to the merchants' advantage. The Cafe24 Store features a wide range of applications such as Edibot Social to help online store owners easily manage and connect different tools from one place.
Integrating third-party solutions, including social media commerce tools, is only possible because Cafe24 has built a future-proof and scalable ecosystem. With it, merchants on the platform can create winning moments, whatever the season or the current trends are.
① Why DTC brands should lean into video shopping for the holidays
② Shoppertainment is a game-changer for merchants this holiday season
③ Holiday shopping to see greater gains with social commerce