Shoppertainment is a game-changer for merchants this holiday season
The holiday shopping season is an opportune time for all e-commerce merchants. In this article series, Cafe24 discusses the top trends that entrepreneurs can capitalize on to finish strong as 2021 comes to a close.
As the holidays draw near, brands are looking to bounce back from pandemic-driven losses in what many merchants consider a make-or-break year. Entrepreneurs are keen to revitalize their businesses during the year's biggest selling season as the world inches closer towards normalcy. In 2021, however, the same old playbook won't cut it.
The pandemic has shifted customer behavior for good. Shoppers have developed a habit of using digital platforms to shop because of the conveniences they offer, and it's a trend that will stick for a long time. Deloitte expects 62% of holiday spending this year to occur online. Moreover, although customers have regained some confidence to shop in-store again, 40% of shoppers are still anxious to do. With foot traffic unlikely to return to pre-pandemic levels, the digital space will remain pivotal and the primary priority.
Seizing opportunities through shoppertainment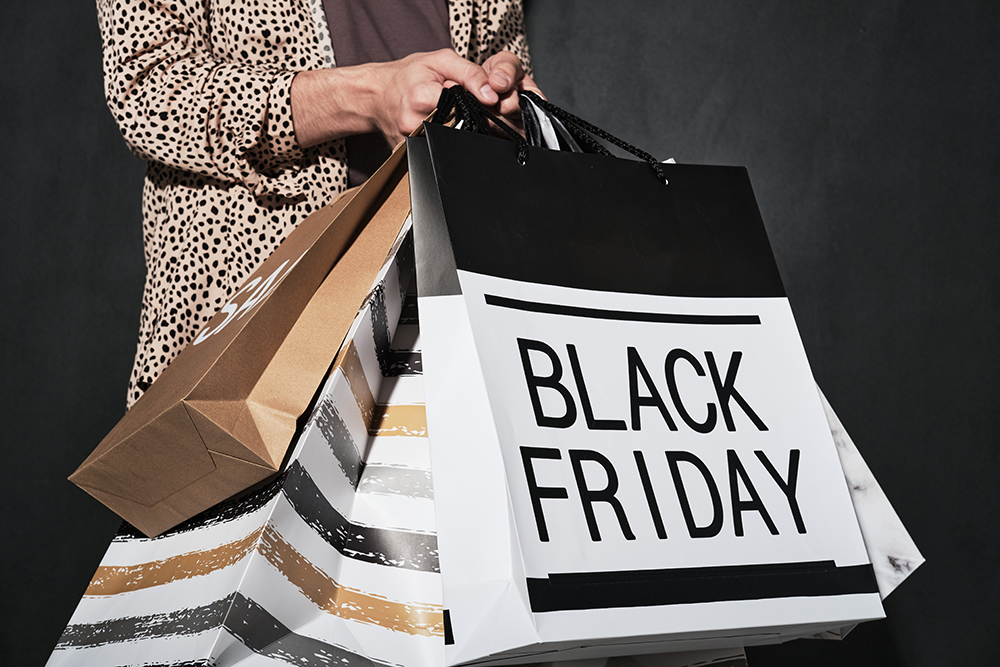 Delivering top-notch shopping experiences both online and in-person is more crucial than ever. Direct-to-Consumer (DTC) merchants need to engage customers and win them over, which shoppertainment – a portmanteau of the words shopping and entertainment – enables them to do.
Shoppertainment is where e-commerce, entertainment, and consumer lifestyles intertwine. It utilizes engaging, interactive activities like live video streams to market products and turn audiences into paying customers. This trend makes online shopping more immersive and informational in a way that rivals the personal touch of in-store shopping experiences.
Per a Nielsen study commissioned by TikTok, shoppertainment will be a defining trend in e-commerce for the 2021 holidays. As Nielsen's study found, 83% of users prefer video ads over text posts from the brands they follow. E-commerce players like Alibaba, for instance, have integrated and localized their shoppertainment strategy to engage their target market better. Given these developments, entrepreneurs would be remiss to ignore shoppertainment in the season ahead.
To help merchants make the most of the shoppertainment trend, Cafe24 dives into three of its popular forms that help reshape today's e-commerce landscape: live commerce, augmented reality (AR), and gamification.
Looking into live commerce
Live commerce is the first and arguably most widespread form of shoppertainment on the market today. It entertains audiences through live video streams and shoppable content through which businesses sell products, similar to infomercials and TV shopping segments. Live commerce is different because it happens online and includes real-time interaction between the show's host and audience. It is an e-commerce trend that has seen rapid and massive growth in China, the Philippines, Southeast Asia, and even Western countries throughout the years.
The effectiveness of live commerce among younger customers makes it an attractive avenue for merchants. In particular, Millennial and Gen Z customers are highly receptive to live commerce, and even middle-aged and senior shoppers are starting to appreciate the medium. Experts already expect the younger demographic to increase spending this holiday season, making it even more crucial to focus on live commerce.
Assessing augmented reality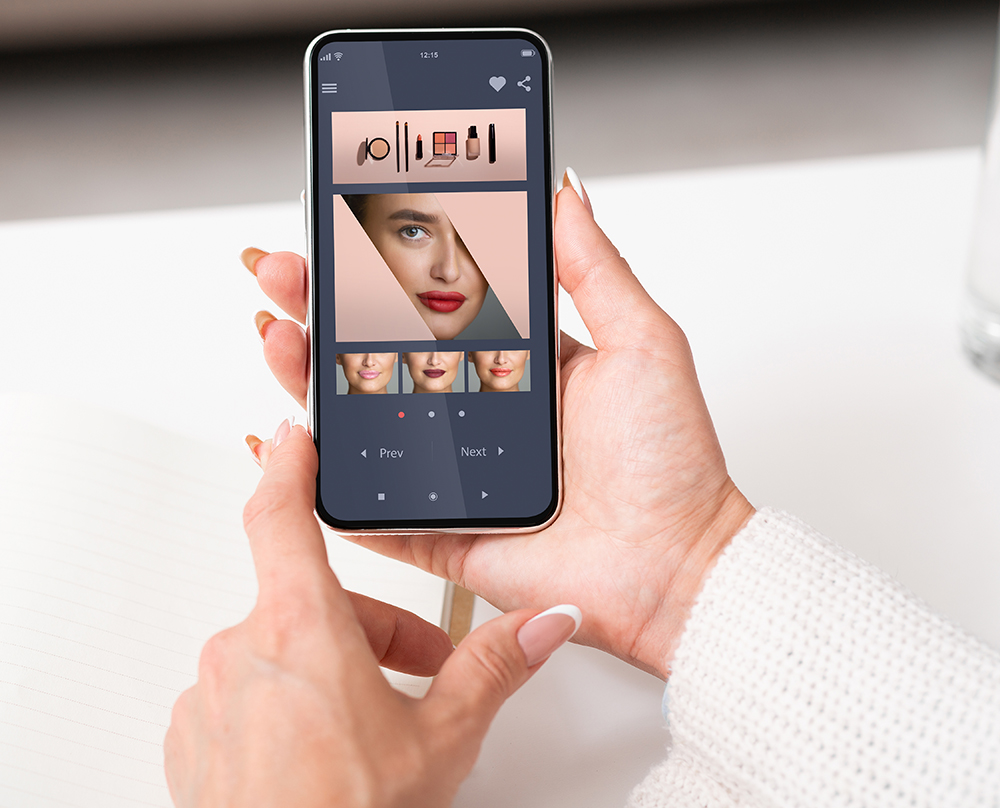 The use of augmented reality has also contributed to the uptake of shoppertainment. AR essentially provides shoppers with an immersive purchasing experience, typically through virtual try-ons and placement previews that help customers visualize the products they plan on buying. A prime example is Amazon's Room Decorator, through which users can preview how items like furniture would look in their living space.
AR has quickly gained steam over the years, with a global market value of 14.7 billion dollars in 2020. Moreover, for 66% of consumers, AR is something they are interested in when it comes to online shopping. In many ways, it has become something that customers expect in e-commerce experiences. Thus, it makes a lot of sense for DTC entrepreneurs to consider AR in their shoppertainment strategy.
Gearing up for gamification
For many users, online shopping is a cut-and-dried transaction where they add items to cart, pay for the goods, and wait for the parcel to arrive. It does the job, but it is a boring process. As Cafe24 CEO Lee Jaesuk explained in an interview, "Shopping is about joy and excitement. Shopping malls and outlets have a lot of stuff; they offer a fun experience as well. E-commerce has much more stuff, but it's not fun. In that aspect, online shopping still has a long way to go."
Gamification helps address this problem, as it aligns with the goal of shoppertainment to entertain audiences and convince them into becoming paying customers. The introduction of game mechanics and elements to non-game concepts like online shopping makes tedious processes uniquely engaging and interactive. Users can earn rewards like vouchers, discounts, and points for their engagement, which gives them even more motivation to keep playing. The value of gamification lies in its capability to capture the attention and engagement of shoppers. It also helps customers focus on the buying process and influences repurchase intention.
For Cafe24's Lee, the adoption of gamification, AR, and similar new technologies redefine online shopping from boring to engaging. "Online shopping will eventually fulfill that enjoyment aspect in shopping, which in the past was only offered via brick-and-mortar stores," he said. Given the crucial nature of 2021's holiday season, the timing is ripe for online entrepreneurs to jump aboard the gamification train and ride their way to success.
Cafe24 merchants are ready to cash in on shoppertainment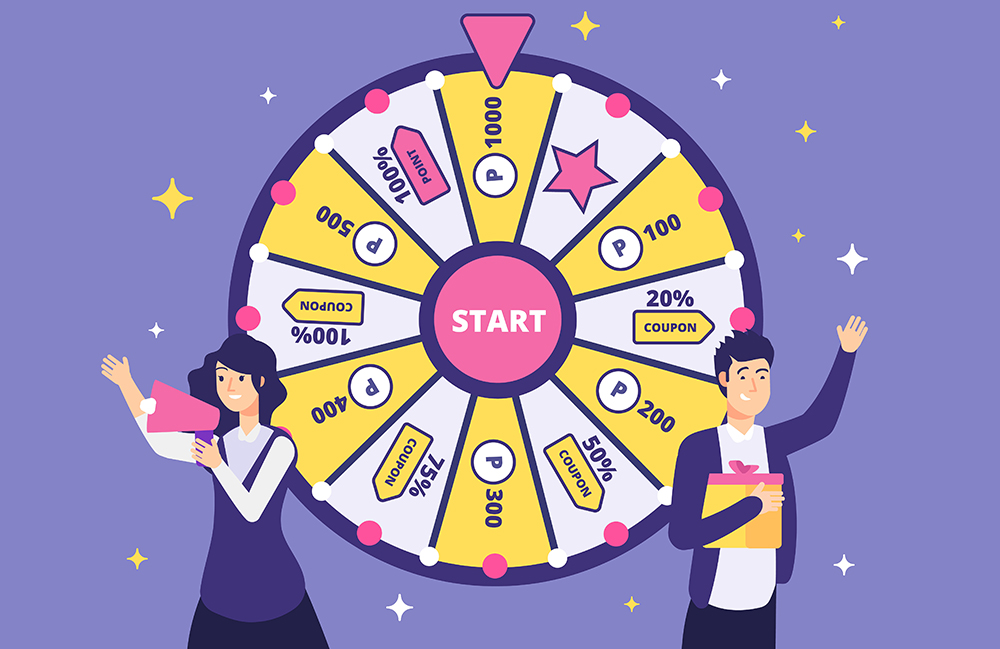 DTC merchants under Cafe24's e-commerce ecosystem have the invaluable opportunity and capability to capitalize on the shoppertainment trend for the 2021 holiday season and beyond. Cafe24 has several apps and marketing channels available for entrepreneurs to help their respective businesses thrive and make every shopping experience as immersive and engaging as possible.
One example here is the live commerce service available in the Cafe24 Store. Through this app, merchants can engage their audience via interactive live streams. The live commerce app is available for businesses of all sizes; syncs in real-time with Cafe24 stores' inventory, product updates, and promotions; and allows quick, easy, and hassle-free operations from a smartphone.
This one app is also only the tip of the iceberg. Lololooks and StyleAR are two apps on the Cafe24 Store that utilize AR for a more immersive purchase journey through virtual try-ons of various products. There are also apps for gamification like Gamekiki and ADMerce, which can help with engagement and conversions.
On top of cutting-edge shoppertainment apps, Cafe24 also has a marketing partnership with TikTok. The two close ties between the e-commerce and social platforms allow merchants to cast a wider net and promote their products to purchase-ready customers in scores of countries. Additionally, TikTok is now emphasizing e-commerce on its platform. It continues to test and roll out new features such as new product ads, influencer partnerships, and in-stream shopping tools that brands can utilize.
With Cafe24, merchants can look forward to a joyous and prosperous holiday season ahead.
① Why DTC brands should lean into video shopping for the holidays
② Shoppertainment is a game-changer for merchants this holiday season
③ Holiday shopping to see greater gains with social commerce