The growing importance of user-generated content in online shopping
With online reviews and other user-generated content influencing consumer trust and buyer confidence, what can brands do to improve their marketing and sales strategies?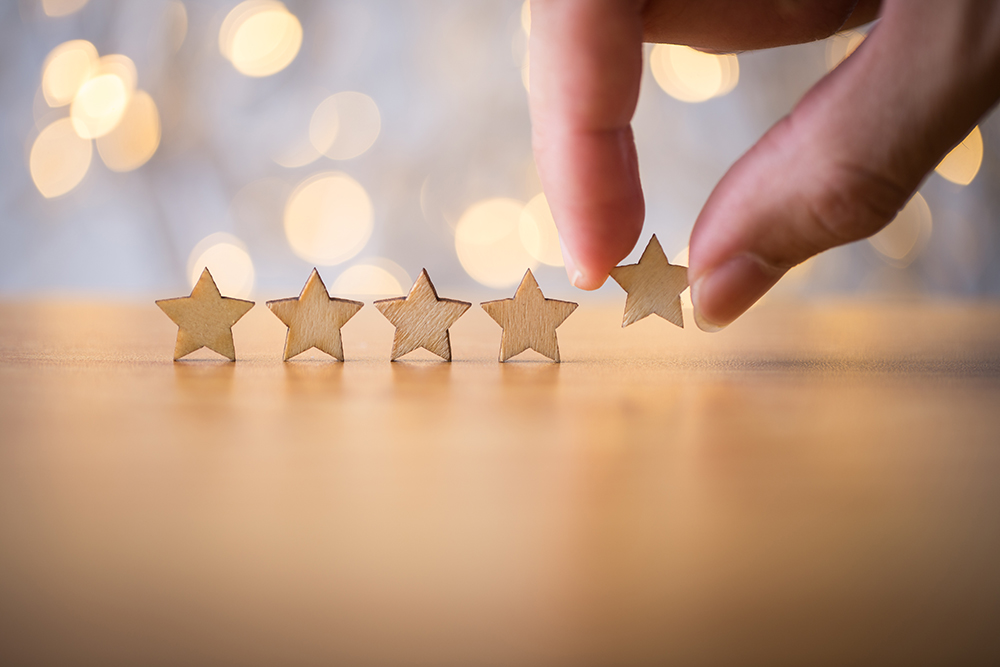 With limited in-person contact, small and medium-sized businesses (SMB) turned to online tools to reach customers and potentially boost their brands' discovery. Since the start of the pandemic, approximately 34% of businesses have increased their use of digital means such as websites, social media, online messaging, online marketplaces, and the like.
Facebook's State of Small Business report showed that 57% of SMBs are now using social media to market their products. Interestingly, this number only comes second to the 59% that depends on word of mouth.
Word of mouth marketing has always been a powerful force in retail. When it comes to recommendations, 81% of shoppers trust family and friends' advice over paid advertisements and brand-sponsored content. Customer reviews serve as the online version of word-of-mouth marketing. Online reviews and other user-generated content can directly influence consumer trust and buyer confidence. Shoppers will not purchase if they can't find reviews about an item or brand, highlighting the importance of user-generated content in online retail.
Different types of user-generated content and how to leverage them
Jordie Black, a marketing executive from the influencer marketing platform ZINE, said, "Many e-commerce brands have a content problem – in that they are unable to create enough content at scale to support their marketing efforts."
Whether due to limitations in personnel or finances, not all SMBs have the operational capability to consistently push out content to keep the brand at the top of consumers' minds. The good news is that user-generated content is proving to be the stronger strategy that brands can utilize for their marketing efforts.
Below are examples of user-generated content and how brands can leverage them.
1. Online reviews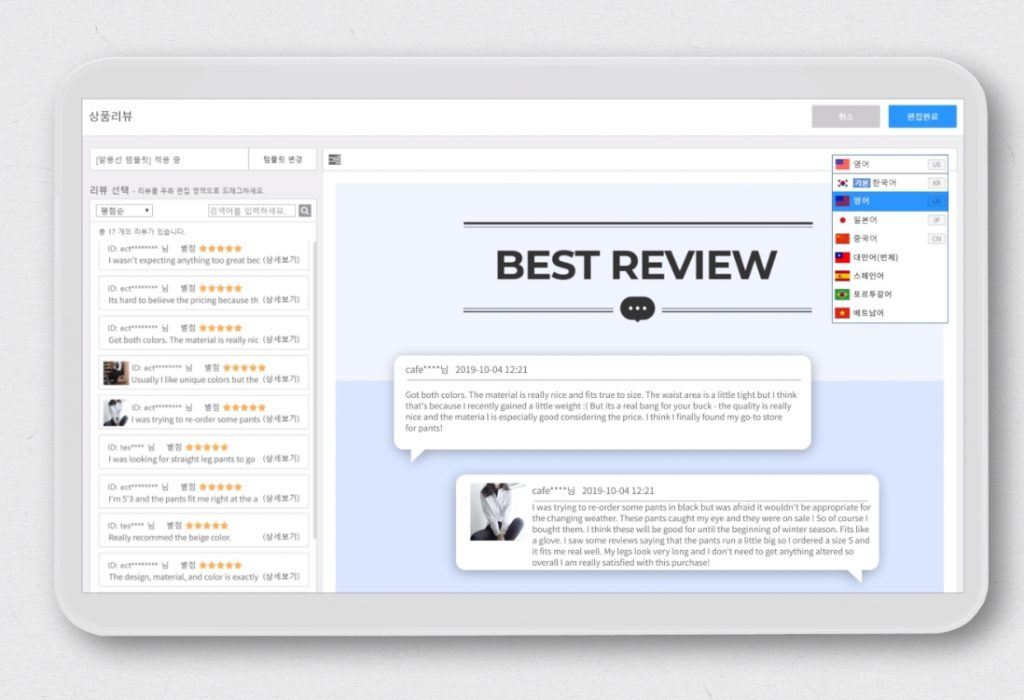 Consumers consider customer experiences to hold more weight than a company's marketing posts, with 79% trusting online reviews as much as recommendations from family and friends. When people vouch for a product or service, brands can add more legitimacy to their offering. Most customers don't have an agenda other than wanting to share their shopping experience, and fellow consumers understand that. If a brand can borrow its customers' credibility, it can cultivate trust and confidence with the target audience.
One way for brands to do this is by using Cafe24's Edibot Review. It is a service that allows merchants to create product content based on real customer reviews. Merchants can drag and drop the most informative reviews and display them anywhere on their online store to help shoppers better understand the product quality and available customer service.
2. Photo reviews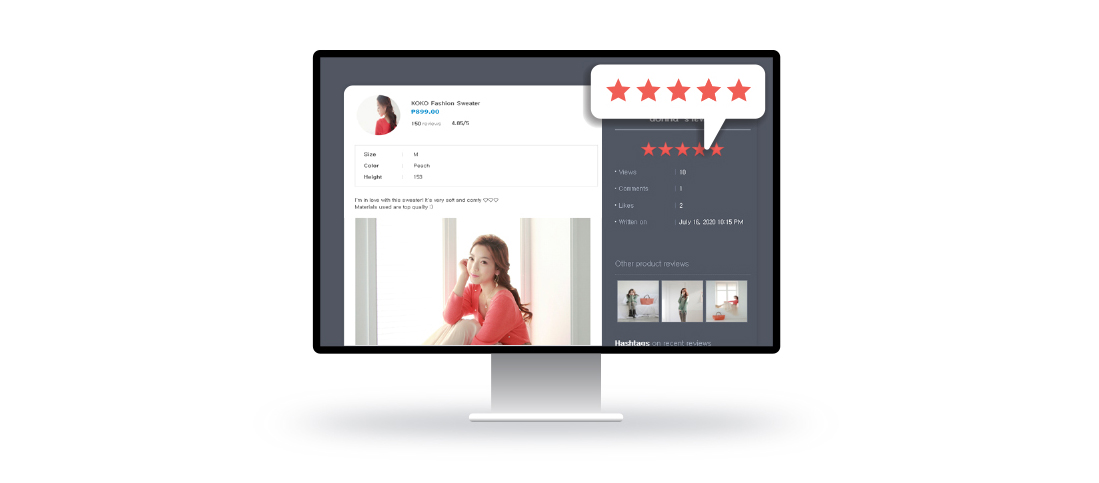 Customers that post photos and videos of their purchases also provide an excellent resource for fellow consumers. Shoppers expect high-quality images and videos on merchant websites. By looking at customer real reviews with photos and videos, they can get information like what the actual item looks like and how well the merchant packages their products.
One brand that harnesses success from this type of user-generated content is Siiiido. Customers of the men's clothing brand post photos of their everyday wear and communicate with each other on a community page within the online store website. CEO Han Dong-Kwon makes it a point to participate in the community, replying to reviews and taking note of feedback. He makes sure customers know that their input is of great value to the company.
Merchants who want to leverage user photos can do so with Review Talk Talk, available on the Cafe24 app store. By installing the app, customers can leave reviews by rating the product and posting a picture of their purchase. Online stores using the app have seen a 1500% increase in reviews and an 8% uptick in sales.
3. Video reviews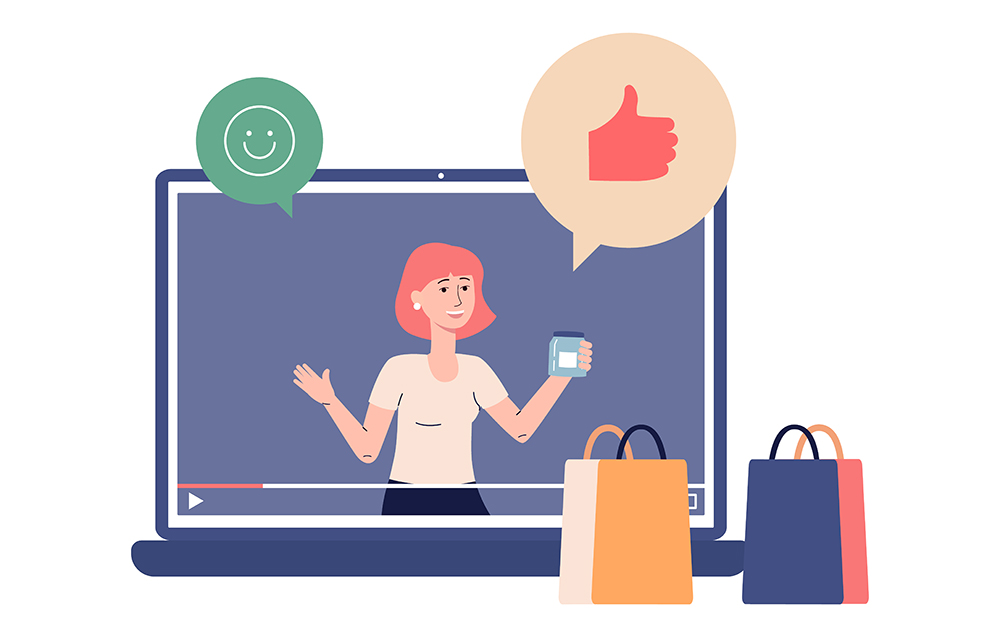 The State of Video Marketing reports that 84% of people bought a product or service after watching a brand's video. For startups, solo entrepreneurs, and SMBs that are yet unable to continuously create video content, embedding social video posts on their online stores can help attract customers.
Merchants who want to utilize user-generated video content can do so with V Review, a customer review function available through the Cafe24 Store. It uses chatbots to encourage customers to make video reviews when they purchase products from online stores. The reviews are then embedded into product detail pages. Yoon Tae-Seok, CEO Indent Corporation, says that over 10 million shoppers have viewed videos through V Review since the service launch. According to him, "Video reviews are powerful enough to result in a 14.7% increase in shopping cart conversion rates."
The importance of utilizing user-generated content
Access to positive word-of-mouth content consistently results in return visits, increased sales, and buyer confidence. It's not just shoppers who benefit from user-generated content. Businesses that utilize reviews smartly can add more value to their brands.
In addition to building consumer trust and confidence, user-generated content and online reviews help brands establish customer relationships. Businesses can demonstrate how their customers matter by responding and acting on feedback. Merchants can then use the reviews to improve their products and operations.
Son Jongsu, CEO of Brownbag Coffee, says reading and analyzing customer reviews are standard practices at his company. Employees monitor reviews every day, discuss them internally, categorize all reviews quarterly, and use data analysis to continue to improve the brand's coffee blends. To further show how much they value customer feedback, Brownbag Coffee features some reviews on their product detail pages. For example, customer suggestions on the best way to open coffee drip bags and which products work best with automatic coffee machines have made their way into the brand's how-to content.
GlobalWebIndex reported that 47% of internet users post reviews about a product, brand, or service each month. Companies can encourage users to write reviews by issuing surveys, sending or follow-up emails after a purchase, and using chatbots to remind users to leave feedback. Brands can also create a rewards system that gives customers incentives when giving reviews.
By leveraging user-generated content, companies can better establish a customer-brand relationship and ultimately grow the business.