Social media platforms are racing to integrate e-commerce features
Social media platforms are looking to capitalize on the growth of e-commerce by rolling out new shopping features. Cafe24 offers a run-down of this growing trend's highlights and the growth opportunities it provides for merchants.
The e-commerce revolution is underway, and the industry's stellar performance in the past year is proof of it. Research from McKinsey indicates that the e-commerce sector's growth has accelerated by a decade in the past year alone. As more brands enter the digital arena in droves, online platforms are also rushing to meet demands. Social media sites are no exception as they ramp up efforts to develop and launch new e-commerce functions.
Social is rising fast as a major e-commerce frontier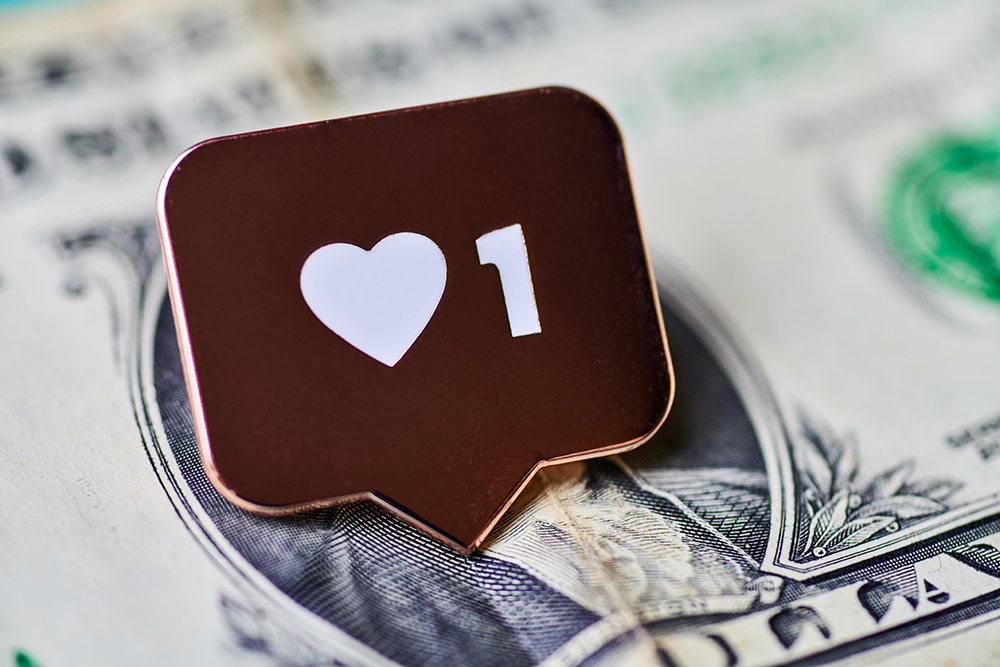 Today's consumers are increasingly using social media for online shopping. Social networking sites have become more than spaces for brand discovery. They are transforming into digital storefronts, a development that shoppers are embracing. Per Sprout Social, 90% of people now buy from brands that they follow on social media. This statistic is a vital driving force in social platforms' e-commerce shift.
A solid selling point for social commerce is its low barrier to entry. But what makes it even more compelling is how it builds communities of individuals with similar interests. Social media can help influence customers on the fence about buying a product by providing more relevant content, user feedback, and other forms of social entertainment. Merchants can tailor their marketing efforts to specific demographics that are likely to patronize their products.
Social commerce is poised to be a long-term trend. Its market size grew to about 475 billion dollars in 2020 and is expected to become a 3.37-trillion-dollar industry by 2028. Merchants who want to stay ahead of the game must now maximize their gains from social commerce. For this reason, Cafe24 has collated information regarding social platforms' e-commerce efforts to help entrepreneurs strengthen their online presence and strategy.
Facebook focuses on social shopping
Facebook has seen notable success with its recent pivot to e-commerce. Less than a year after its launch, digital storefront Facebook Shops has exceeded 1 million active merchants and 250 million customers per month. The feature has since expanded to Facebook Marketplace and WhatsApp. Cafe24 recognized the potential of social in commerce early on. It inked a partnership with Facebook for its seamless integration to Cafe24's Direct-to-Consumer (DTC) stores, expanding merchants' sales channels and avenues for growth.
Facebook has bolstered its offerings with Live Shopping. With this feature, merchants can set up live streams and sell their wares to consumers in real-time. Entrepreneurs can showcase how their products work or answer customers' questions instantly. Live Shopping showcases products directly from Facebook Shops, making it easier for customers to buy anything they like. The social media company plans on investing 1 billion dollars in incentives for creators to strengthen its app ecosystem and content offerings.
These e-commerce efforts are expanding to Facebook's family of apps. Instagram has received significant updates over the past months, including Instagram Shopping, Checkout, Visual Search, and short video feature Reels. WhatsApp has added a shopping button and will soon allow users to pay for goods within the app. The social giant also developed a payment gateway of its own, Facebook Pay, to facilitate e-commerce transactions in a select number of countries.
Messaging is central to Facebook's online shopping pivot. The company has started merging chats across Instagram and Messenger. In its Q3 2020 earnings call, Mark Zuckerberg said their goal is to create a commerce platform revolving around messaging, with Facebook Shops as the starting point.
"We're building out a number of tools around business messaging so that people can follow up and complete transactions and get support through messaging," added Zuckerberg.
TikTok tries its hand in e-commerce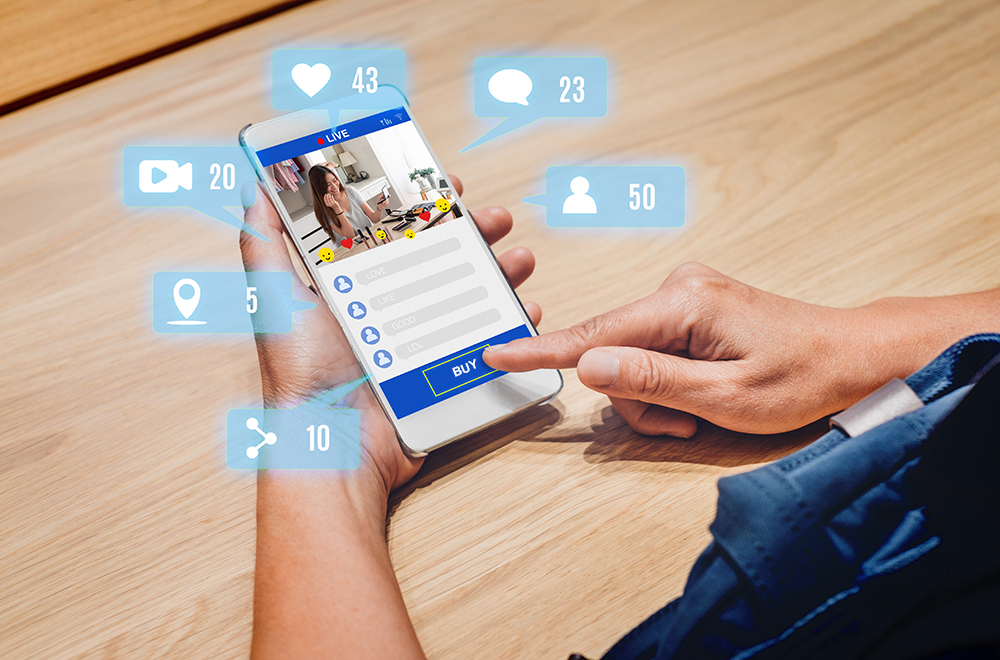 Short video app TikTok is taking aggressive steps with its planned e-commerce integrations for 2021. Most notable among the bunch is a tool that puts a spin on affiliate marketing. The feature lets popular TikTok users earn commissions from product links that they share, allowing creators to monetize their content seamlessly. To augment this function, TikTok plans to help brands showcase their product catalog within the app.
The viral video app's plans also include shoppable video ads and a feature focusing on live commerce. Livestream shopping in TikTok reportedly features a product overlay on the video playback and allows viewers to buy the featured goods straight from the stream. Testing for in-app shopping is also underway.
TikTok has connected with major industry players to ride the social commerce trend. Cafe24 has partnered with TikTok, broadening DTC merchants' marketing channels to over 150 countries. TikTok has also pursued partnerships with Walmart and Shopify to strengthen its commerce edge further.
YouTube pivots to online shopping
Google has set its sights on YouTube for its e-commerce efforts. It is currently testing YouTube Shopping, a feature where creators can add product details in their videos, akin to how infomercials work. Users can click a shopping bag icon to see the featured items and purchase them directly. Initial testing for livestream shopping has begun, too. Previously, Google began testing product tagging within YouTube's video clips.
Already a marketing partner of Cafe24, Youtube is experimenting with DTC platform integrations. It is looking at ways to connect brands, creators, and users between Google Merchant Center and YouTube advertising offerings like video action ads. The popular video-sharing site also recently launched YouTube Shorts, a service that rivals TikTok and Reels.
Platforms looking to play the e-commerce game
Facebook, TikTok, and YouTube are not the only social media platforms looking to maximize online shopping gains. Pinterest added a slew of shopping tools last year, such as style guides and shopping from boards, searches, and pins. The social platform has also dabbled in augmented reality with its AR Try-On feature.
Twitter is yet another platform looking to attract more online retailers. The social media site has begun experimenting with shopping features, notably a new Twitter card featuring products, prices, a Shop button, and the new Shop Module that displays a product image carousel. Twitter confirmed it as a test feature for organic e-commerce tweets.
WeChat has grown in China with its mini-programs, many of which focus on e-commerce. Mini-programs are cloud-based sub-applications within WeChat that simplifies and facilitates transactions. Paired with its payment gateway WeChat Pay, consumers can browse and purchase products without leaving the app.
Snapchat has made strides towards e-commerce, too. Its new Dynamic Ads tap the multimedia messaging app's extensive product catalogs and turn them into mobile-ready ad templates. It also has in-app stores for influencers on the platform, which includes a checkout function. Snapchat's recent partnerships and acquisitions put focus on the use of AR for e-commerce, in line with its past experiments on a shoppable original show, AR try-on, and scannable barcodes.
Cafe24 advances merchants' social commerce capabilities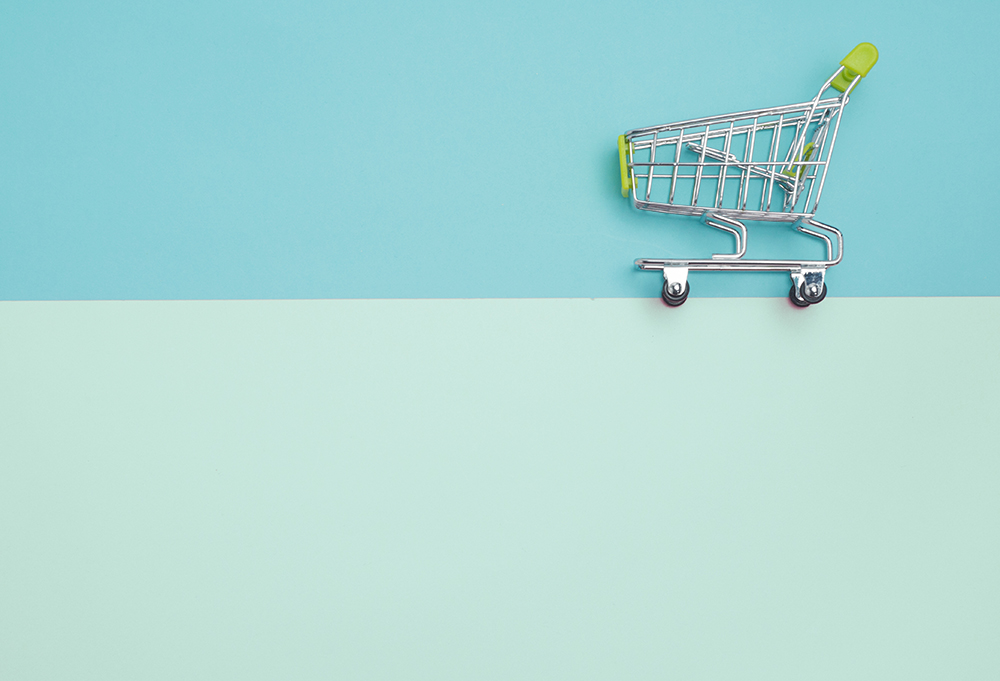 These platforms' collective efforts highlight the trend towards social commerce and give rise to tremendous growth opportunities for merchants. Cafe24 is ready to assist business owners in this regard. The e-commerce platform has a solid network with major and rising platforms that give entrepreneurs access to new services and tools for their stores.
As for the industry-wide pivot to social commerce, Cafe24's partnerships with TikTok and YouTube, among others, will help merchants adapt, scale, and win. Cafe24's recent integration of its DTC stores with Facebook Shops is a significant step forward for merchants, the platform itself, and its partner network.
Entrepreneurs have a lot to gain from the Cafe24 Store, too. The Store is home to various apps that expand online stores' functionalities to enrich the customers' shopping experience. Cafe24 works with its partners to quickly roll out new functions and social commerce services, allowing merchants to strike while the iron is hot.
A great example is Edibot Social, a service that consolidates social media marketing efforts. This tool integrates a brand's social media channels and streamlines management into one, all-encompassing platform. Entrepreneurs can create and schedule social posts about store items quickly and automate customer inquiry responses within a few clicks.
Cafe24 develops flexible and efficient e-commerce solutions that give merchants the edge against their competition, whether for digital content or social media promotions. More importantly, the company collaborates with network partners to cultivate its e-commerce ecosystem and further fuel entrepreneurs' success.
① Social media platforms are racing to integrate e-commerce features
② Social commerce brings buyer's journey to DTC brands
③ DTC brands leveraging social media's interactive benefits to succeed