What is creator commerce?
Creator commerce is an emerging subset of e-commerce where content creators, influencers, and celebrities sell merchandise to their fans.
Creators vs. influencers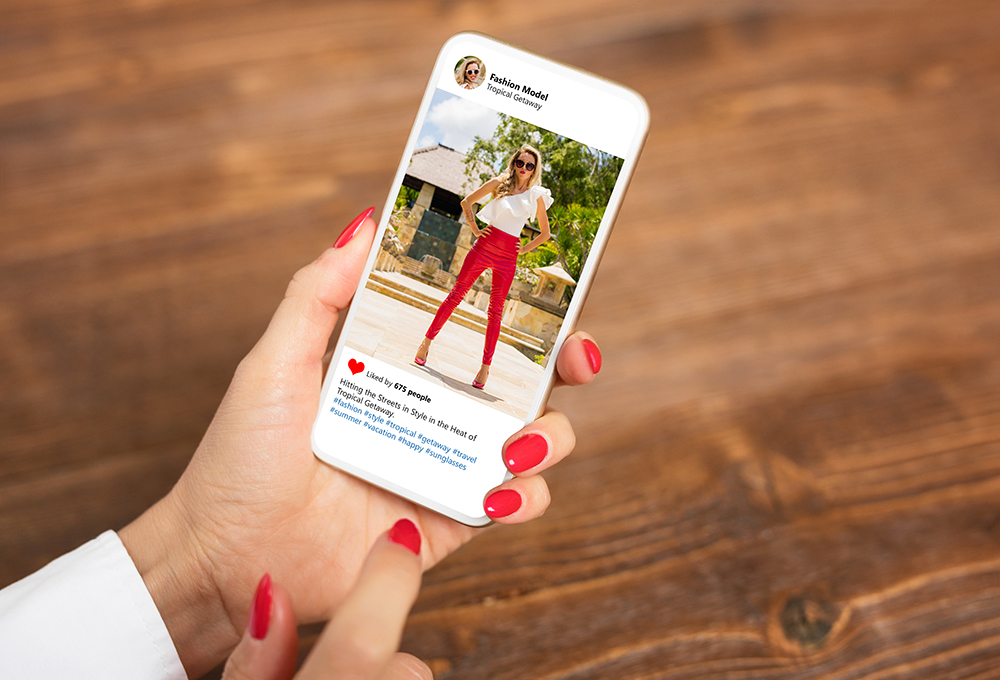 In 2009, Next New Networks, a multichannel network on YouTube, used the term "creator" in the context of personalities who create online video content. The company put together a group of independent video makers that helped with content distribution and monetization. YouTube later adopted the term to describe people on the platform who had acquired large followings.
As creators came to prominence, another type of individual gained recognition — the influencer. Twitter and Instagram define creators and influencers as the same, while some media experts view them differently. eMarketer describes the two entities as follows:
Creators are people or entities that develop original content for digital platforms. Creators also consider content creation to be their career or livelihood.
Influencers are personalities who can sway brand preferences, buying decisions, and brand loyalty because of their fame.
Even with these definitions, eMarketer notes that it's important not to limit them as just one or the other. Some can be either creators or influencers, while others can be both.
Today's creators and influencers act as their own brands. A creator can launch an online retail store, or a merchant can end up as an influencer. With social media continuing to transform the customer journey, the lines between a creator and a business are blurring. The e-commerce landscape is shifting to become content-centric. Creators happen to be experts in producing engaging content like product reviews and developing unique selling techniques. Alternately, merchants that use creative media to showcase their products can be seen as influencers. Creator commerce is the natural progression of the blurring of these lines.
Creator commerce explained
There are several ways for creators to earn money, including paid advertising, brand sponsorships, influencer marketing, and affiliate marketing. Payment from these avenues can be great, but the extent of earnings can vary among individuals.
Harvard Business Review reports that while some people have obtained celebrity status, micro-influencers are also earning more than ever. With social media marketing on the rise, more advertisers are tapping into micro-influencers to reach niche consumers. Because of their smaller audience, consumers find micro-influencers more relatable than their bigger counterparts. Edelman's Trust Barometer report shows that many people consider an influencer's relatability to be more important than their popularity. The research also indicates that 63% of consumers trust influencer messages more than brand messages, which summarizes why brands turn to influencers for their marketing strategies.
Businesses did plenty of collaborations with creators and influencers to help market their products early on. Over time, creators realized that they had enough expertise to launch their own brands and market their products. While mega influencer brands like Chiara Ferragni are doing well, more micro-influencers are diving into creator commerce and selling their branded goods.
Creators are turning towards their audience to build a following while establishing their branding. Creators become more recognizable to their audience as they develop their brands. A creator uses this identity to produce content and merchandise that they can sell through their own online store. Products may include items that feature the creator's image, famous catchphrases, and other brand elements. Creators then market these items on their platforms, announcing product launches and where to buy them.
Fandom culture drives creator commerce forward as fans want to have a greater connection with the personalities they follow. Fans will buy the merchandise that a creator releases to show their support and be part of the community.
The growth of creator commerce
Venture capital firm SignalFire reports that there are approximately 50 million creators across various platforms, with 13 million on YouTube and 30.5 million on Instagram. Of those numbers, two million are already making six figures, with many more hoping to reach that status. The company notes that the creator economy is poised to grow bigger considering the lower entry barriers and the many financial opportunities.
Creator commerce can grow further, with companies emerging to help creators build their businesses by selling premium content, merchandise, books, and other services.
One such company is Teespring, a platform partnered with YouTube, Twitch, TikTok, and Instagram that helps creators build socially-integrated Direct-to-Consumer (DTC) stores. The company saw a massive turnaround since pivoting its business in 2018 from an apparel business to a one-stop-shop that allows creators to design and sell bespoke and non-apparel products. Teespring's Q2 2020 report showed that the average revenue per creator grew 31% since lockdown, showing the power of creator commerce during the pandemic.
Social media platforms are also introducing new features to push creator commerce forward. YouTube recently started testing the ability to shop directly from videos. Creators who are part of the pilot can market products in their videos. Viewers can tap on a shopping bag icon in the bottom left of the screen to see more items, watch related videos, or make a purchase. Other commerce tools that first and foremost involve creators and influencers in beta tests include Instagram Checkout, Pinterest Story Pins, and Facebook Live Shopping.
Empowering creators through DTC strategies
Cafe24 is home to many Korean social media personalities who run e-commerce businesses, including YouTubers, Instagram influencers, live streamers, and celebrities. The company has hosted several events where successful creators shared their business know-how and strategies with thousands of hopeful social media content creators and merchants. At the "Influencers Lead E-Commerce: From Sharing Content to Successful Brands" seminar, influencers and creators shared how they drove their businesses forward with their brand, building consumer trust, and understanding consumer behavior.
E-commerce platform Cafe24 enables creators to build their own online store for free and install intuitive apps to give their followers a seamless shopping experience. Creators can use their own branding when building storefronts, ensuring that they're recognizable across every platform they're on. They also have access to a newly-launched live streaming service to harness their marketing and social selling expertise. Big data and artificial intelligence (AI) can also help creators understand what their customers want. Such tools allow them to fluidly create and sell products that meet changing consumer demands.
Cafe24 continues to partner with social media platforms like Facebook, Instagram, TikTok, YouTube, and Pinterest to strengthen social commerce capabilities. Such networks also make it easier for creators to take their business to international markets.
Cafe24 continues to enhance business capabilities to provide creators the necessary tools for businesses of all sizes to find success. From successful YouTubers with 2.5 million subscribers, established Instagram influencers, and renowned singers to up-and-coming creators and startup entrepreneurs, Cafe24's easy-to-use tools can help brands of all sizes launch their DTC stores and get their business rolling.