Social media transforms the consumer purchase journey
The rise of social media has upended how consumers recognize, explore, and purchase brands and products. By partnering with major social media platforms and rapidly rolling out features, Cafe24 is helping merchants maximize their utilization of their social channels.
Cafe24 positions merchants for success along the new consumer purchase journey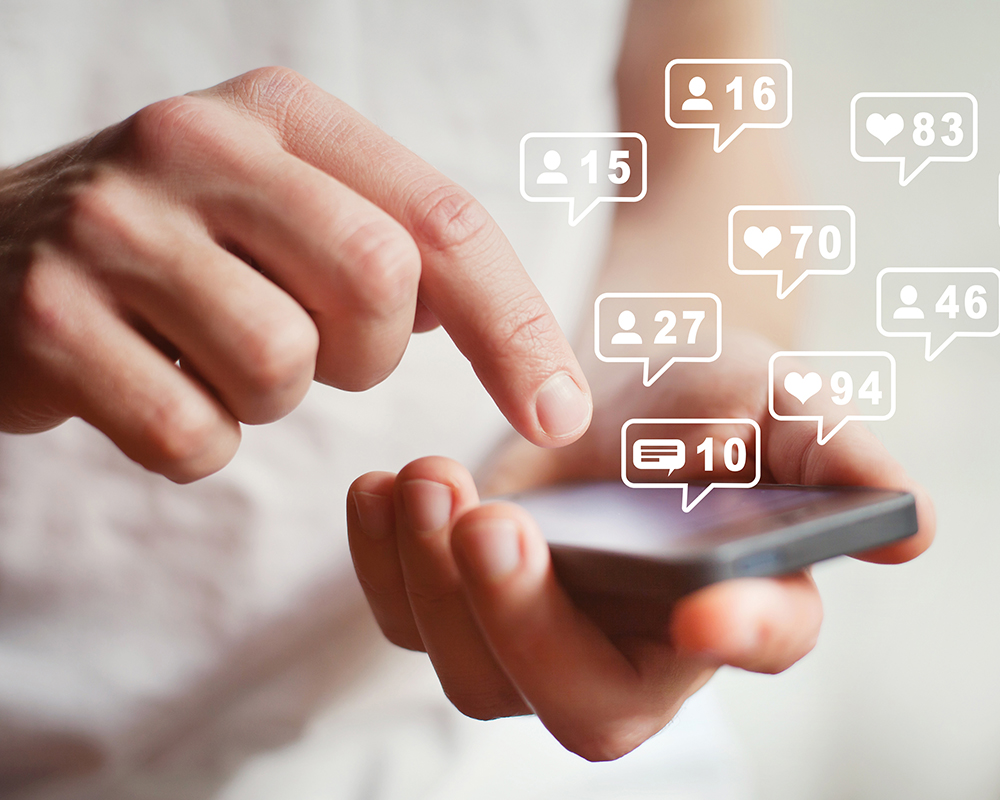 Over the past few years, social media has emerged as a powerful marketing tool for brands to distribute content, gain trust, grow influence, and convince purchasing decisions. Today, social media is where consumers experience the entire journey, from discovering and exploring products to purchasing via checkout links. These platforms – mainly Facebook, Instagram, and YouTube – are the top channels where brands engage in customer interaction. In this space, influencers have become the new celebrities and exert a tremendous impact on purchase decisions. More than ever, online business success depends on how effectively they use their social channels.
Accordingly, Cafe24 has been leveraging its partnership with social media companies to introduce a series of powerful capabilities. These new functions help merchants to reduce the resources for managing social media accounts and maximize marketing effects.
1. Managing multiple social media channels with Edibot Social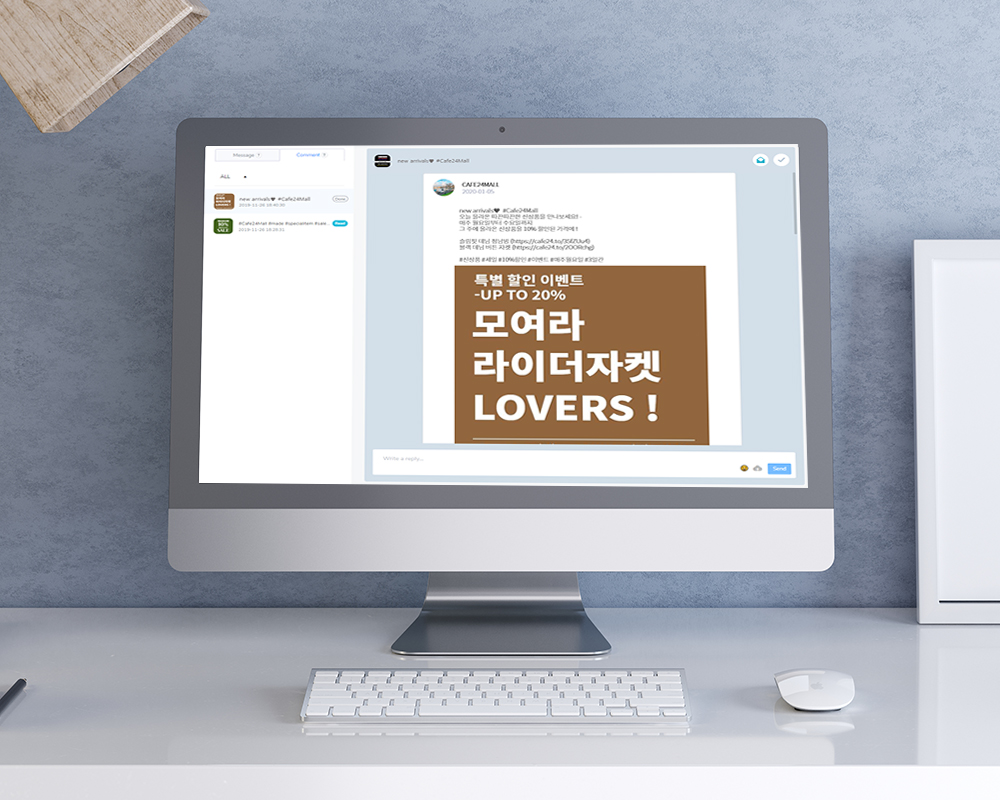 In February, Cafe24 launched Edibot Social, a service that enables merchants to export product information from their Direct-to-Consumer (DTC) stores to their social media accounts with a single click. Edibot Social automatically adjusts the content to fit the format of each channel, making additional editing unnecessary. It also provides previews so merchants can check the text, URL, and image at a glance.
Edibot Social provides a centralized admin page where merchants can upload information to various channels, keep track of customers' likes and comments, and respond to customer inquiries in real-time. Granting access to all these capabilities through a single admin ultimately lessens the workload of juggling multiple social channels.
"I run seven different social media accounts, including KakaoStory and Facebook, and it used to take me more than an hour to post product information on all channels," said Myung Nam, CEO of Bekihouse. "Since using Edibot Social, however, I was able to slash the time spend to roughly 10 minutes." He added, "The biggest appeal is the fact that I can upload photos to multiple channels at once, as opposed to one channel at a time."
2. Customized capabilities for key channels like Facebook and Instagram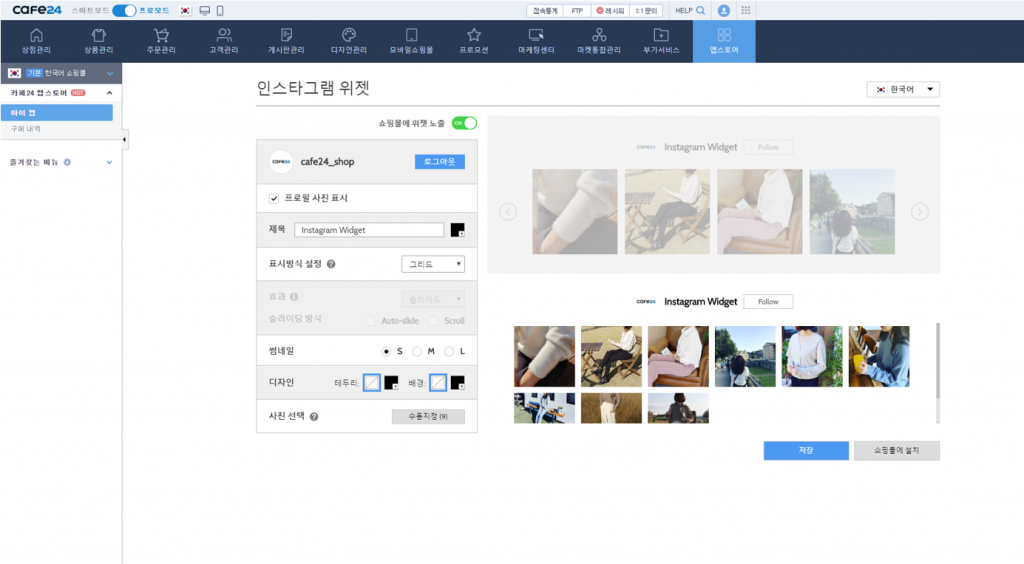 Cafe24 provides customized features for social platforms like Facebook and Instagram.
The company's Facebook Business Extension (FBE) transforms Facebook into a powerful marketing tool for merchants. The FBE app is available for download on the Cafe24 Store. Upon installation, FBE automatically creates an official Facebook business page for the DTC store. It also installs Facebook's customer behavior analysis tool, Pixel, on the store admin page. FBE also creates a product catalog, enabling targeted marketing.
Similarly, Instagram Widget integrates Instagram business accounts with merchants' online stores. It allows merchants to curate and display Instagram content within their stores to reinforce their brand identity.
3. Cafe24's partner network builds merchant competitiveness
Behind Cafe24's ability to quickly roll out the features aligned with the growing influence of social media is the company's network of partners. In May, the company announced its participation in Facebook Shops, which is Facebook's e-commerce initiative to help small businesses sell online. Following its hyperconnectivity strategy, Cafe24 has been expanding its network to engage all industries involved in commerce.
"The growing influence of social media and influencers is changing the way that consumers perceive information and make purchases," said Jaesuk Lee, CEO of Cafe24. "We are moving fast to ensure that DTC brands are growing in tandem with such changes."