Cafe24's e-commerce seminar for 1,500 influencers a success
Press release
Mega-influencers Dotty and Jess share effective e-commerce strategies
Focused interest on Smart Mode optimized for one-person businesses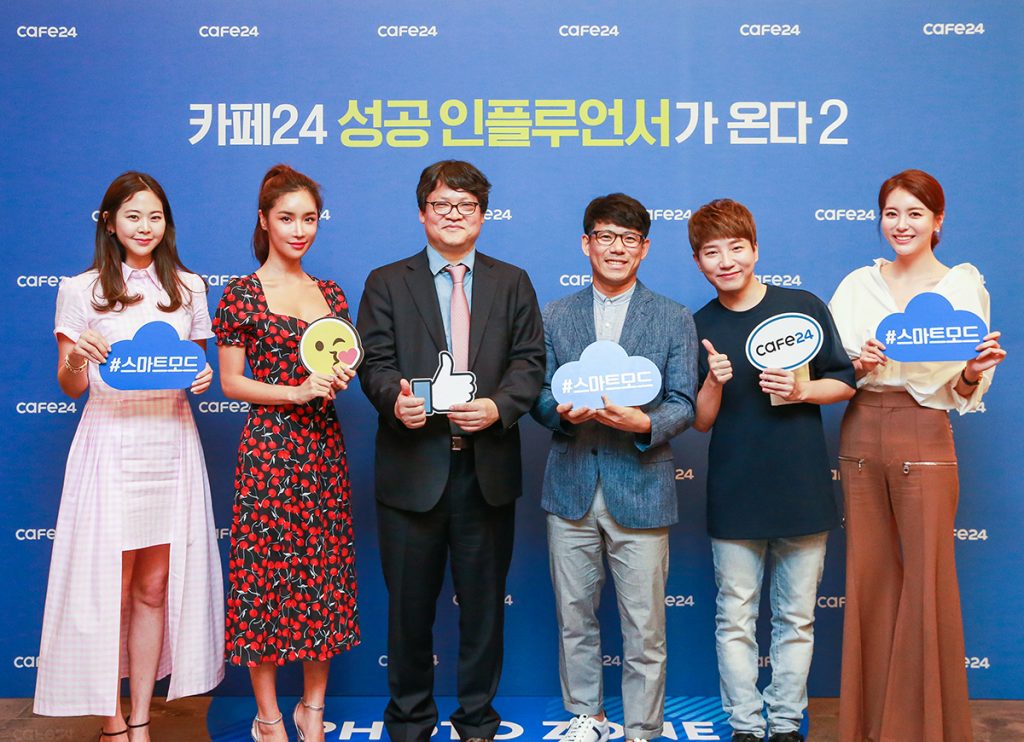 Global e-commerce platform Cafe24's "Influencers Lead E-Commerce: From Sharing Content to Successful Brands" event held on July 11 at the Yeouido 63 Building Grand Ballroom in Seoul was a success with 1,500 attendees. The turnout was more than twice that of the previous event as the launching of Smart Mode for influencers and one-person businesses coincided with influencers' growing interest in Cafe24's DTC store-builder.
Korean mega-social media personalities with e-commerce businesses powered by Cafe24 took the stage to share their winning online business strategies. Sessions were led by Dotty (Heesun Na), founder of multichannel network Sandbox Network and YouTuber with 2.5 million subscribers; Jess (Eun Young Oh), CEO of women's resort-wear brand Love Me Most and popular influencer among women in their 20s and 30s; Go Bambi (Ko Eun Kim), CEO of cosmetics brand Ohiohoo which recorded a three-minute sell-out during its flash sales; and Nancy (Na Hyeon Kim), CEO of online clothing store Nancyrella recognized for its practical outfits.
Dotty revealed during his session, "Making unique contents as a creator and building intellectual property (IP) are some of the key factors to Sandbox's success. Well-produced contents have the power to persuade people – it is important to provide people with content they want and develop IP that can be translated into an online business."
Jess stated, "It was crucial for Love Me Most to recognize that customers wanted to create special stories and contents during their vacations. I recommend researching and benchmarking various global influencers and brands through social media."
Go Bambi commented, "It is vital to establish brand expertise by segmenting your target customers and focusing on Customer Service (CS). Customers hold all the answers to a successful business. Those who want long-term business growth must go beyond just being an influencer and grow in value as a brand."
Nancy revealed similar sentiments explaining, "Live streaming while trying on clothes that I designed and providing real-time responses to customer inquiries allowed me to build trust with my customers. It is important to build a good online store and focus on branding during the business's early stages."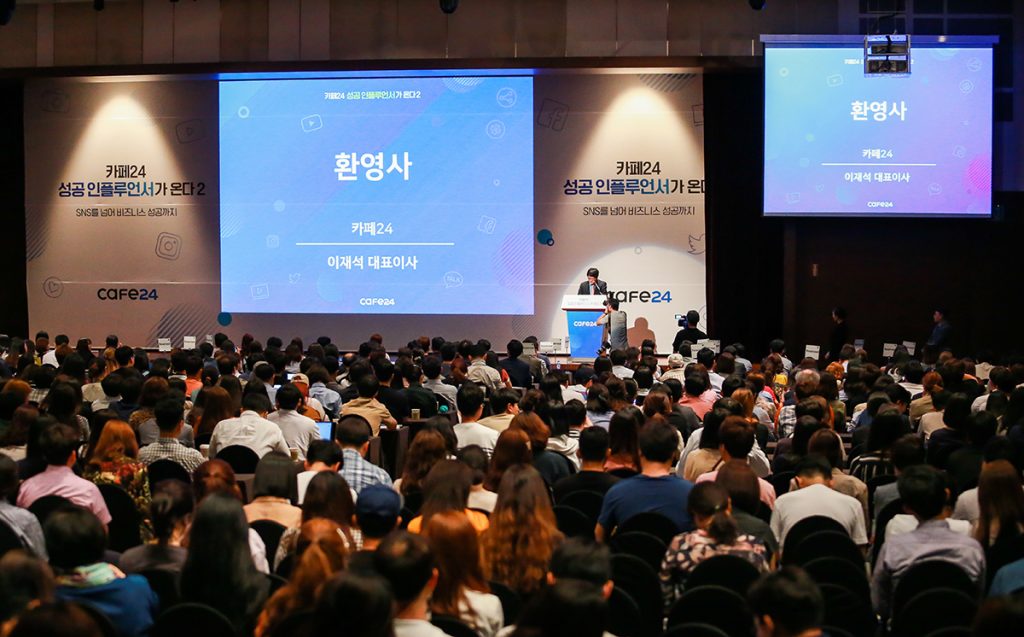 In addition, Cafe24 revealed Smart Mode, its DTC store-builder that was newly launched last month for one-person businesses. Participants got the chance to familiarize themselves with the 20 core functions of Smart Mode and the process of opening an online store via four simple steps through various demonstrations. Cafe24 also demonstrated its AI-based product page editor tool Edibot, easy page banner maker Smart Banner, and popup maker Smart Popup. Functions optimized for influencer use such as Pay Now URLs, social media share options, group purchases, and third-party delivery services also gained positive reactions.
Jaesuk Lee, CEO of Cafe24, said, "The influencer DTC market is indeed growing – the purpose of this event is to support influencers with a sustainable and systematic online business solution." He added, "Cafe24 intends to fully support influencers with great visions to spread their online business reach beyond the domestic market and go global."
About Cafe24

Cafe24 is a global success platform that provides a one-stop business environment for e-commerce merchants so that they can achieve continued growth by focusing on their creativity. Cafe24 has established an e-commerce ecosystem with 1.7 million Direct-to-Consumer (DTC) merchants and various global partners in areas like payment, shipping, and marketing. Cafe24 is poised for growth as more DTC brands and e-commerce participants continue to join the burgeoning industry.