What is conversational commerce?
Conversational commerce uses messaging tools to engage customers in real-time, assisting in the purchasing process.
Conversational commerce explained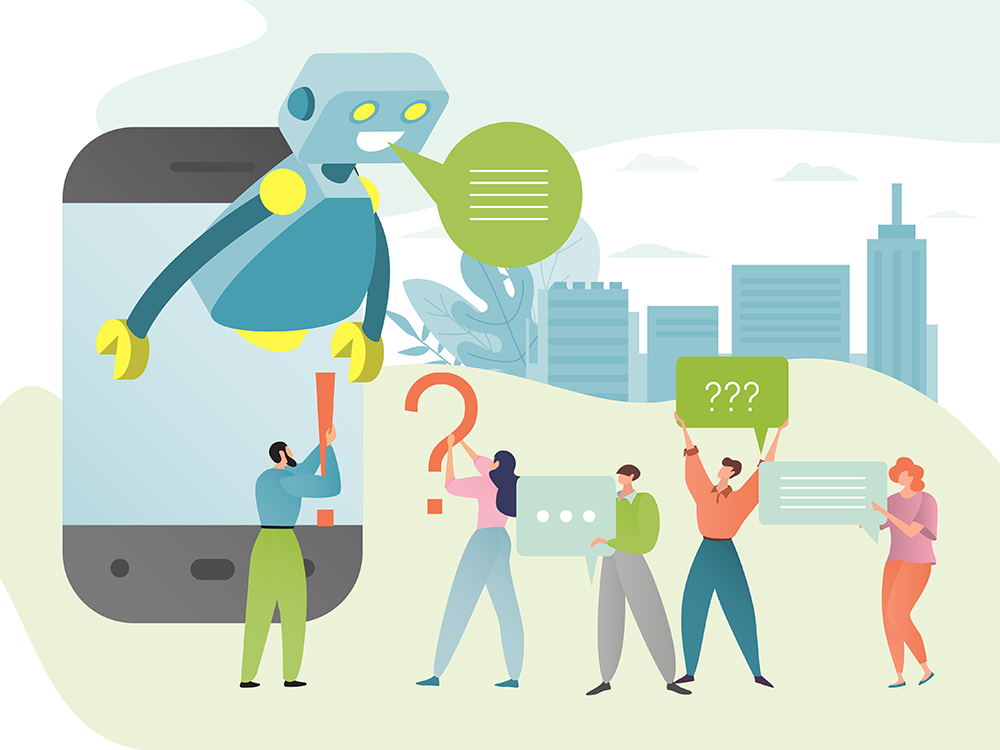 Uber's Chris Messina made the term famous in 2015, stating that "conversational commerce is about delivering convenience, personalization, and decision support while people are on the go, with only partial attention to spare."
An example of multichannel marketing, conversational commerce refers to the intersection of messaging and shopping. It involves brands and consumers communicating directly through online messaging channels. Customers can message a brand and ask about the availability of products, more information on specific items, ongoing offers, and other support queries.
Merchants can serve customers through real-time conversations or automated responses with conversational commerce. In turn, customers get the support they need without having to wait.
Conversational commerce in action
Conversational commerce tools continue to emerge as technologies develop, and Direct-to-Consumer (DTC) brands adapt to new online shopping trends.
Here are examples of conversational commerce in action.
Live chat agents
A Kayako study shows that customers value communicating with brands instantly and personally, with 41% preferring live chat support.
Brands can enlist live representatives to add a more personal touch to their marketing and support strategies. This interactive approach brings a human aspect to online shopping, acting like a sales representative assisting customers at a brick-and-mortar store.
Live chat agents can provide customers with more detail and turn leads into conversions. They're beneficial for companies that sell complex products online. Customers prefer to learn more about products with multiple functions before making a purchase.
That's why electronics brands such as Apple offer live chat options. Their expert agents can share as much information as possible with shoppers, providing next-level customer service that ultimately leads to conversion.
Chatbots
Chatbots use artificial intelligence (AI) to answer queries about deliveries and refunds, and other frequently asked questions. Other chatbot functions include gathering feedback or promoting cross-selling and upselling opportunities.
Brands like Sephora and Whole Foods use chatbots to provide complementary content to their customers. They can share recipe ideas, makeup tutorials, virtual try-on experiences, and other information that adds value to the customer experience.
Chatbots typically sit on messaging applications such as Slack, WhatsApp, Line, and Facebook Messenger. Facebook Messenger alone has over 300,000 active chatbots.
The growing adoption of chatbot technology has made consumers more accustomed to being part of the online shopping experience, with 47% of shoppers open to buying items from a chatbot.
Voice shopping and virtual assistants
Voice shopping through virtual assistants is another example of conversational commerce. Apple's Siri is the most popular virtual assistant, among other options like Google Assistant, Cortana, and Alexa for various tasks, including online shopping.
Approximately 47% of consumers have used AI virtual assistants to purchase via voice command at least once in their lifetime. Others are turning to voice shopping more frequently, with 33% using virtual assistants to make purchases at least once a month.
What can it do for brands?
Conversational commerce is still in its early stages. Still, early adopters are paving the way for widespread adoption after showcasing its benefits.
Here are key ways that conversational commerce puts brands at a competitive advantage.
Enhance the customer experience
E-commerce brands cater to customers across counties and time zones. Messengers and chatbots enable merchants to connect with consumers even outside business hours.
Conversational commerce empowers brands to provide support around the clock. Bots and real-time messengers can move them along the buyer's journey rather than force potential customers to search for answers themselves or wait when a business opens.
In short, eliminating the waiting time in getting customer support represents a better customer experience.
Drive more sales
In 2020, the average cart abandon rate across industries was 88.05%. Conversational commerce provides a subtle push for consumers to finish the checkout process through reminders and discount offers. Some brands can even enable consumers to complete the purchase by allowing payment within the chat channel.
Additionally, conversational commerce allows merchants to engage with their customers further, making room for cross-selling and upselling.
Automate more of the business
Conversational commerce allows merchants to automate some of the more tedious, repetitive, and time-consuming tasks. These tasks include answering FAQs, providing updates, and gathering feedback.
Through AI and automation, merchants can free up more time to do other tasks, such as talking to customers who need more personalized attention.
Automating parts of conversational commerce is particularly helpful for DTC brands operating on limited personnel and resources.
Alternatively, it's a cost-effective means to expand to new markets as chat tools can help businesses scale with minimal investment.
Cafe24 supports the adoption of conversational commerce
Through various tools, services, and partnerships, merchants who want to adopt conversational commerce can do so with Cafe24.
Cafe24's Global Customer Management service integrates with Channel Corporation's Channel Talk. It's a messenger-based solution that incorporates chatbot technology to provide active customer support, including real-time consultations, automated FAQ responses, and purchase information tracking.
Merchants can gather meaningful feedback using V Review. It's a customer review function available through the Cafe24 Store that also uses chatbots to encourage shoppers to make video reviews after purchasing products.
Cafe24's integration with social media platforms gives merchants access to conversational commerce tools. The Facebook Shops integration allows merchants to use Facebook Messenger and Instagram Direct Messages in communicating with their customers on the social media platform.
As conversational commerce and other trends reshape the online shopping landscape, Cafe24 will continue to provide merchants with all the tools and services they need to navigate changes in the market.