What is marketing automation?
Marketing automation is the use of software to automate, simplify, and streamline brands' marketing tasks and campaigns throughout the purchase journey.
Marketing automation explained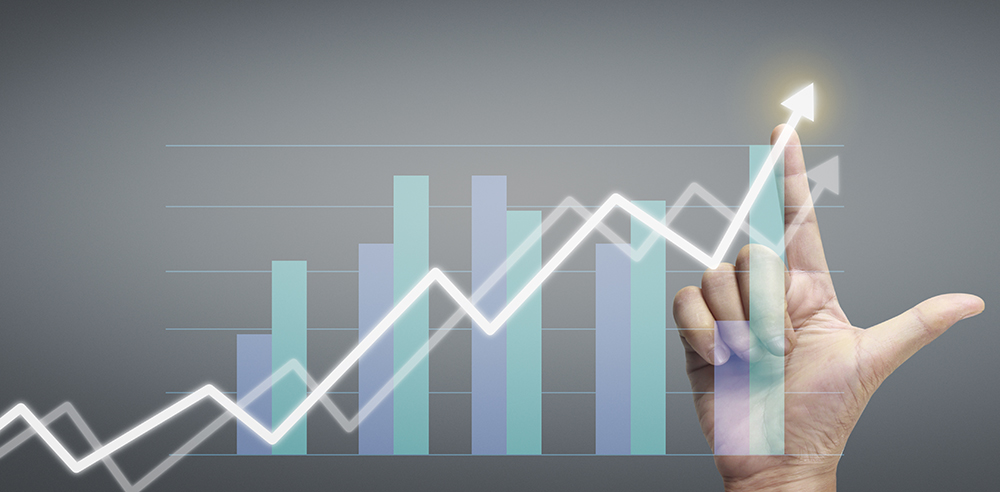 Software and strategy fuse together in marketing automation. Businesses use software or web-based services to implement and manage manual or repetitive marketing procedures. These processes typically include but are not limited to email marketing, social media posting, live chat, and online ads. Marketing automation essentially takes over, improves, and optimizes several aspects of customer relationship management (CRM).
For example, a brand wants to launch a new product through a webinar. The entrepreneur will need to invite leads to the event, get attendees' contact details, and send correspondence about the webinar. Marketing automation tools simplify most of these tasks and handle them on their own. Business owners can use software to send out invites from the merchant's existing database of leads and members, funnel those who RSVP'd into a more focused mailing list, and communicate via email or messages important event details automatically. Merchants can also use marketing automation software to follow up with these leads and move them along the purchase journey after the event by giving away free downloads or exclusive promo codes.
With marketing automation, brands improve the efficiency of their sales funnel. They can build and nurture leads and convert prospects into happy, paying customers – minus the manual labor that would otherwise take a lot of time and effort. The software functions similar to a virtual employee and handles tasks like sending emails and promos automatically. In turn, it frees up entrepreneurs' time so they can focus more on their core competencies and growing the business.
The value of marketing automation for merchants
Statistics reveal that 63% of companies automating their marketing processes outperform competitors in sales and return on investment (ROI). This figure illustrates the potential of marketing automation to be a brand's competitive edge and why 75% of companies engage in it.
Lead generation is the most strategic goal of marketing automation, making it the top priority of entrepreneurs. It's a worthy investment in this regard, as 80% of users see an increase in leads shortly after automating their marketing efforts. It can also help foster relationships with leads to build trust and loyalty, as nurtured leads make 47% larger purchases once converted into paying customers. Marketing automation expressly increases the quantity and quality of leads and directly impacts every Direct-to-Consumer (DTC) merchant's bottom line.
There is also the argument that marketing automation saves businesses much-needed capital. Research from Nucleus found that marketing automation reduces overhead by 12.2% while providing a 14.5% increase in sales productivity at the same time. Brands that implement chatbots save 30% more in customer support costs. Marketing automation helps lower business expenses while maximizing gains per dollar spent – an invaluable boon for small businesses with limited resources.
Most importantly, marketing automation relies on data analysis. It can provide business owners with vital information so they can make timely, informed decisions consistently. For example, marketing software can analyze the best time to post content on specific social media channels to maximize reach and user engagement. With DTC merchants having complete control over their customer and transactional data, entrepreneurs can use marketing automation to gain a competitive edge.
Cafe24 simplifies marketing for entrepreneurs
True to its promise of helping merchants succeed in selling online, Cafe24's e-commerce ecosystem supports cutting-edge marketing automation for all brands under its umbrella. The Cafe24 Store has several tools that automate marketing processes and also provide detailed insights on customer behavior. TasOn and IFDO are two examples of such apps available to merchants.
TasOn combines big data and artificial intelligence (AI) to provide invaluable insights for entrepreneurs. It helps analyze customer interest and behavior and automatically suggests optimized campaigns based on that information. The tool offers personalization options for marketing efforts with no additional settings, plus it can handle several campaigns across multiple channels, from text messages and emails to push notifications.
Meanwhile, IFDO uses big data to segment a brand's customer base in real-time, identify target audiences, and allow for a more strategic approach in marketing. Brands can then use the tool to send special promotional messages and product recommendations to specific segments of their audience. It also features a live chat feature that serves as a channel for both marketing and customer support.
Since Cafe24 operates in a hyperconnected ecosystem, these apps allow for easy and direct integration with online stores. For instance, merchants can link IFDO with their existing member database for precision-targeted marketing and segmentation. This seamlessness saves entrepreneurs valuable time and capital in extending their reach and addressing customers' needs. With Cafe24, merchants have a reliable ally in optimizing their marketing processes, scaling their business, and beating the competition.