A home business or home-based business is a venture that an owner can start and operate in their home. They are usually run by a solo entrepreneur or a couple of founding partners.
Home businesses explained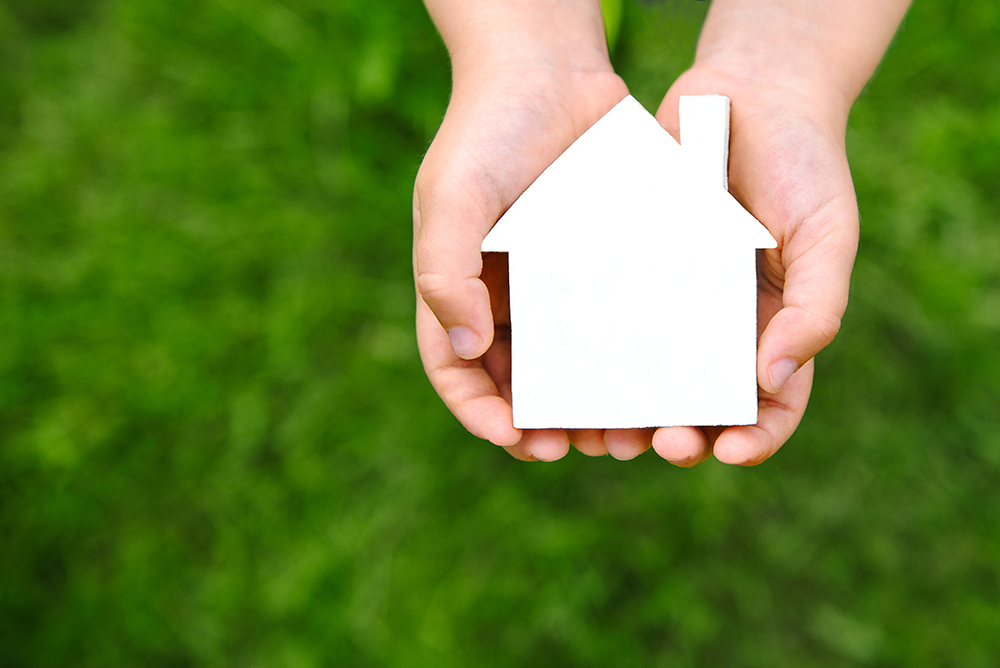 People start home businesses for various reasons. While some leave the corporate world or are looking for another income stream, many entrepreneurs start a business to fulfill their passions. Some want to sell a new product or service that they feel the current market is missing. Others open home businesses as a way to express their creativity. After realizing the effects of TikTok virality on small businesses, even teenagers are starting online ventures. Whatever the reason, home businesses have become a significant trend. The Small Business Administration found that 50% of US businesses are home-based, rising to 60.1% when looking specifically at companies that don't have employees.
In the past, home businesses were seen as a means for people to make money while in the interim. But now they are taking center stage. Today, a home business can be a consulting firm, an advertising agency, a Direct-to-Consumer (DTC) store, and so much more.
Generally, home businesses are ventures that a person or a small group can run without the need for expensive equipment, big spaces, huge inventories, or high capitals. Kabbage, an online financial technology company, ran a survey that showed 58% of small businesses launch with less than 25,000 dollars, with a third starting with less than 5,000 dollars. The survey also showed that online retail is one of the most affordable home businesses to start.
A home-based e-commerce business can start by buying products in bulk for selling online. Entrepreneurs can launch a dropshipping or print-on-demand business. They can even turn a service or expertise into a product.
What drives the rise of e-commerce home businesses?
One of the driving forces behind the rise of home businesses is the advancement of technology. Nowadays, people have quick access to management and communications technologies to help them run any business. The company can operate as long as there is access to a computer or mobile device and an internet connection. Similarly, software programs that handle desktop publishing, database management, financial management, and word processing enable entrepreneurs to perform tasks easily and quickly.
Another stimulus is the shift of consumer spending from offline to online, with 62% of US internet users choosing to shop online at least once a month. This number indicates that there are more opportunities for entrepreneurs to drive sales and succeed online.
Online platforms are also giving home-based entrepreneurs more capabilities to ensure the success of their ventures. For those interested in opening an e-commerce business, platforms like Cafe24 allow entrepreneurs to build their own DTC stores with ease. The Smart Mode store builder makes it simple to launch an e-commerce business. It offers 20 core functions necessary for running an online store, including managing inventory, payments, shipping, and marketing.
Social media also plays a key role in driving home businesses forward. Besides being a top choice for consumers to discover new brands, a study showed that 64% of small businesses prefer to use social platforms in their marketing strategies.
Facebook is the biggest social media platform where home business owners can begin marketing their brand. By integrating a Cafe24 store with Facebook Shops, home businesses can reach a global market and turn a small venture into a big success. Merchants will also have access to Facebook's marketing tools, including data analytics, to improve their products and services according to market conditions.
Cafe24 supports the entrepreneurial spirit
Advancements in technology have made starting a business easy, affordable, and possible. But running a successful business takes more than having access to a computer. Employing business plans, marketing and sales strategies, and data analysis are crucial for a brand to grow and flourish.
Entrepreneurial hopefuls who want to start a home business and are looking for guidance can find a trustworthy partner in Cafe24. The e-commerce platform supports companies of all sizes, including one-person businesses. They provide a comprehensive list of free services and offer training and support to help startups succeed, including 1:1 consultation sessions available through Cafe24's Academy. The company's delivery service is also optimized for one-person businesses, providing merchants with professional shipping services even if they only have a few products on sale. As Cafe24 moves toward global expansion, so too is their support for one-person home businesses wanting to go worldwide.
With a DTC store, entrepreneurs have full control of their business, from product development and branding to adapting relevant strategies and tools to improve their services. Moreover, the Cafe24 Store features thousands of apps that merchants can install for additional functions. These include automating specific processes, making managing their online stores more convenient. For example, Channel Talk is a business messenger that allows merchants to check customer information like registration details, membership level, number of purchases, and cart items. With this data, merchants can provide shoppers with proper consultations. According to Channel Corporation, the developer of said app, even a sole entrepreneur can improve customer relationship management (CRM) marketing through simple data management.
By providing advanced technology, professional support, and expert know-how, Cafe24 hopes to empower more people to start and grow their home businesses.