Print-on-Demand (POD) is a business model that prints the product only when there is an order. It allows merchants to design merchandise and sell them under their brand on a pre-order basis without managing the purchase, production, storage, and inventory.
The POD business model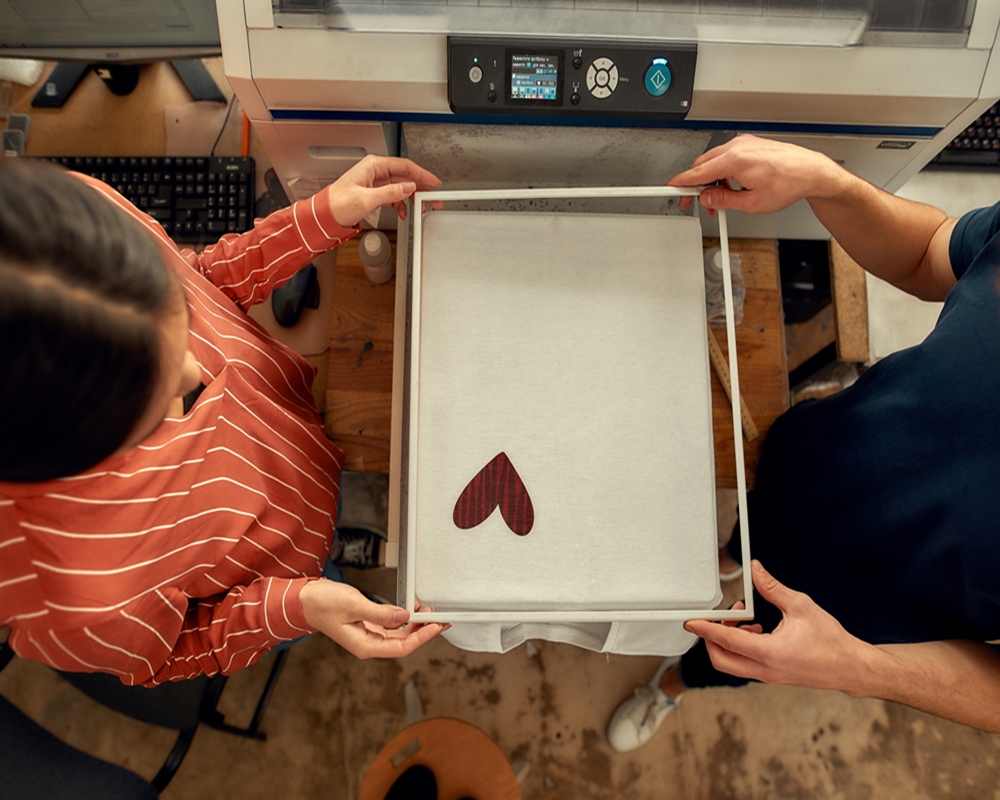 Today, many consumers, especially the young population segment, prefer to buy products that demonstrate creativity and individuality. They like to stand out with items that showcase their style and personality. Additionally, companies and organizations also leverage custom-print merchandise to promote their products and offerings. The custom t-shirt printing segment alone recorded a 6.93 billion-dollar global market value in 2018. It is also projected to increase at a Compound Annual Growth Rate (CAGR) of 6.3% from 2019 to 2027. Such trends lead businesses to look into new models, like POD, to meet the growing demand for customized products or customization services.
In the POD model, the merchant works with a supplier to produce the items. Customers buy the products in the seller's online shop, and the orders go directly to the print provider. The supplier then prints the merchandise in the requested quantity and specifications (design, size, color, etc.). Once done, the orders are sent back to the seller for shipment to the end customer. In some cases, the print provider may also handle the delivery of the items to the buyer.
Most print-on-demand services work with white-label products such as bags, books, caps, cards, posters, and shirts. However, this model applies to any items that can be customized.
POD fosters creativity, success-on-demand
The POD model allows the brand owner to create product ideas and designs instead of worrying about producing and managing the orders. Entrepreneurs can instead realign their resources to boosting sales and growing the business.
POD also minimizes the risks and losses for sellers. Merchants only pay for the item when they have already sold it n their store. They don't need to order in bulk and can request printing even just one product per design. Sellers also don't have to invest in facilities for production, warehousing, and inventory. It means they can start their own POD business at a minimal cost.
So who benefits most with the print-on-demand model? Here are just some of them:
Artists, writers, or designers who want to sell products that feature their masterpieces and design idea.
First-time entrepreneurs who want to kick start their business idea at a small capital.
Existing businesses that are planning to introduce new product lines without investing in production and inventory yet
Influencers and content creators who want to start a quick and simple business
Niche businesses that cater to particular communities and customers
Design companies whose primary business is creating logos, posters, and other design need but wants the added service of printing them on general merchandise.
Cafe24: the best place to start a POD business
Global e-commerce company Cafe24 offers a one-stop solution to creative merchants and first-time entrepreneurs who want to launch their DTC stores and get their brands running immediately.

Cafe24 offers technical tools for POD businesses in the form of apps that can be plugged into an online store. Instead of building their own tools, merchants can download and install customization tools for t-shirts or phone cases from the Cafe24 Store. They can immediately start offering these tools on their stores for customers to create their own designs. Furthermore, Cafe24 Store platform also connects sellers who need new tools with third-party developers to custom-make the functions they need for their POD stores.