Shoppertainment infuses entertainment into the online shopping experience to improve customer engagement and sales.
Explaining shoppertainment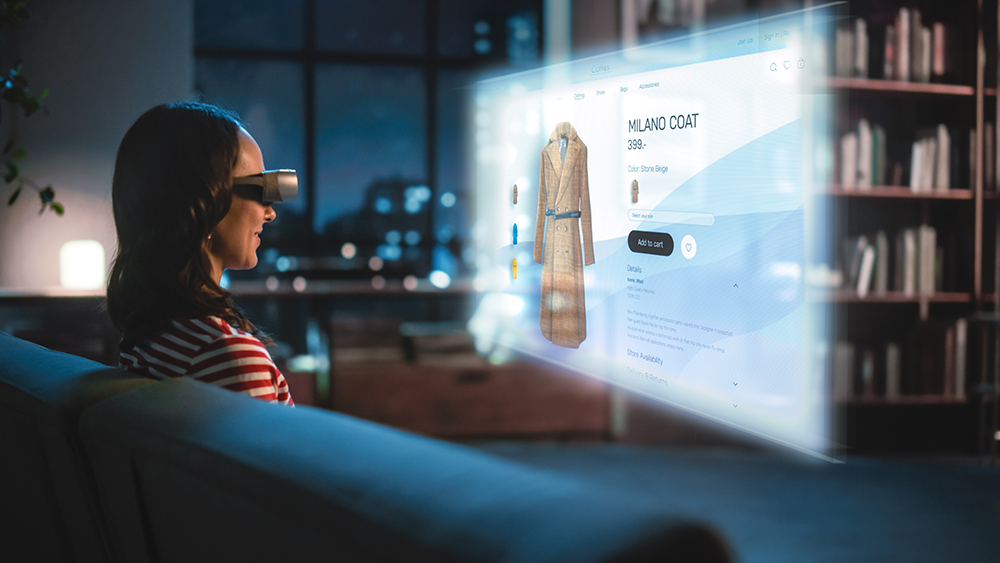 As its name suggests, shoppertainment blends shopping and entertainment. It is an e-commerce trend that focuses on improving the interactivity of online shopping to connect with, engage, and amuse shoppers and hopefully convert them into paying customers. Through shoppertainment, brands create novel and immersive e-commerce experiences that their audiences want.
Shoppertainment takes on various formats. One such example is live commerce, which fuses live streaming and influencer marketing to fuel purchase intent. Augmented reality (AR) also enables retailers to create unique immersive experiences and convince shoppers that a product is worth it. Additionally, gamification – the introduction of game mechanics to non-game concepts – serves as an effective form of shoppertainment that sustains engagement and rewards brand loyalty.
E-commerce players already use one or a combination of these formats to keep online shopping experiences fresh. For instance, Amazon has a live commerce service called Amazon Live and an AR-enabled tool called Room Decorator. In China, Alibaba-owned Taobao has seen success with Taobao Live, while JD.com partnered with Kuaishou, a streaming site, for its live commerce offering. Meanwhile, top Southeast Asian marketplaces Shopee and Lazada utilize gamification – with vouchers, discounts, and in-app wallet credits as rewards – and live streams on their respective apps.
Social platforms are in on the shoppertainment trend, too. TikTok has invested heavily in new e-commerce tools and features to capitalize on the draw of its short-form videos. So far, the app has been successful and recorded over 5 billion views on the hashtag #TikTokMadeMeBuyIt. Meta, the parent company of Facebook, has rolled out live shopping and short-form video features for Instagram alongside new Facebook Shops integrations – most of which focus on content creators and influencers.
Why shoppertainment is vital for entrepreneurs
Moves from e-commerce and social platforms show that the shoppertainment trend is here to stay – and it will be instrumental to the success of brands around the world. "Shopping at a mall or an outlet is a joyful experience. E-commerce offers a much larger pool of products, yet it's not fun. We'll need a lot of technology to mimic the enjoyment people feel from brick-and-mortar retailers," explained Lee Jaesuk, CEO of Cafe24.
True enough, shoppertainment breaks the monotony of online shopping and makes it more engaging. Separate studies from Toluna and GWI show that a third of consumers want to feel good about their purchases and be entertained along the purchase journey, respectively. Shoppertainment helps achieve this objective, allowing entrepreneurs to stand out from competitors and improve conversion rates.
Another critical benefit of shoppertainment is forging connections with the target audience. At its core, shoppertainment aims to pique shoppers' interests and keep them engaged with a particular brand – be it through watching live streams, playing in-app games, or spending more time browsing products. As such, it can foster loyalty and serve as a fundamental part of a merchant's customer lifecycle optimization plan. Studies show that engagement through gamification and entertaining media can influence repurchase intention.
Shoppertainment is also indispensable for entrepreneurs because it provides valuable insights into customer preferences and behavior. Merchants, especially Direct-to-Consumer (DTC) ones, can access and analyze first-party data like dwell time, repurchase rate, and average order value to provide a seamless omnichannel experience to customers.
Cafe24 helps DTC brands win through shoppertainment
DTC merchants on the Cafe24 ecosystem are ready to maximize their gains from shoppertainment as the trend continues to gain steam. The Cafe24 Store is home to several apps that allow entrepreneurs to introduce entertaining elements along the purchase journey and improve the overall experience for each customer.
For brands interested in selling products through live streams, Cafe24's live commerce service comes in handy. It allows entrepreneurs to set up live streams from smartphones with real-time synchronization of products and promotions on their Cafe24 storefronts. In the case of AR, StyleAR and Lololooks are two fantastic options. Both apps allow virtual try-ons of different items, from sunglasses to hats. Finally, for those who intend to explore gamification and its impact on engagement, choices on the Cafe24 Store include Gamekiki and ADMerce.
Cafe24 is also a partner of both TikTok and Facebook, giving merchants easy access to new e-commerce and shoppertainment features available on these social media sites. The partnerships also help broaden merchants' reach and expand their audience base beyond their home countries. These apps and collaborations are proof of Cafe24's commitment to helping every online entrepreneur succeed on the global stage.