Live commerce is the practice of using real-time video streaming to promote or sell products online.
Live commerce explained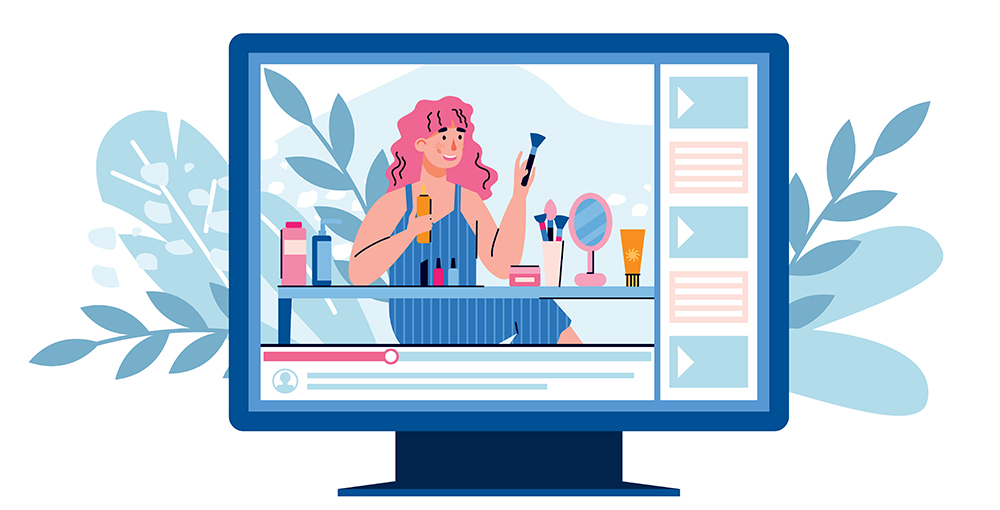 E-commerce and live streaming fuse together with the practice of live commerce. It is essentially a new way of shopping that mixes media with a social dimension to maximize viewer-host interaction. Brand websites, marketplaces, and other online platforms can host video streams for online shopping.
New Jersey Institute of Technology (NJIT) researchers say that there are two types of live commerce. The first one is the addition of live streaming services to existing e-commerce platforms. For example, Cafe24 gave its Direct-to-Consumer (DTC) merchants access to a live commerce service developed within its ecosystem. Amazon ventured into live commerce initially with the now-defunct show Style Code Live, which paved the way for Amazon Live.
The second type of live commerce is when live streaming websites integrate online shopping features. Digital video platform Live.Me was one of the first to introduce in-stream shopping with its online store that sold products promoted by its content creators. Amazon-owned Twitch also has a program allowing streamers to earn commissions from product links on their channels.
Live shopping broadcasts typically follow a structure similar to TV shopping like QVC, earning it the nickname "infomercial reboot." These streams have at least one key opinion leader (KOL) as the program's host and are broadcast on mobile devices. KOLs showcase curated products to their viewers by trying them on and highlighting their features. The host has free rein over the stream's tone, flow, and feel. Some KOLs prefer being informative and dive deep into the product's features. Others add an element of entertainment through giveaways, limited-time offers, and discount codes.
Viewers can ask questions about the products via stream comments, which the KOL can quickly answer within the show. This increased level of interaction between the host and the viewer differentiates live commerce from TV shopping. The audience can interact directly with the KOL and get real-time feedback. Live commerce streams also usually have integrated shopping capabilities, which allow viewers to buy the featured item near instantaneously while watching on their mobile. It takes only a few clicks to add to cart and check out, which is faster than making a phone call to a TV shopping station.
A rapidly rising global trend
In its early days in 2017, China's live commerce market was worth 2.9 billion dollars. By the end of 2020, the market size grew exponentially to 146 billion dollars – a 5,000% increase within three years. The massive viewer counts and sales figures of platforms like Taobao Live and individual streamers like Li Jiaqi have propelled live commerce into the global consciousness and positioned it as the next big online shopping trend.
Projections show that in South Korea alone, the live commerce market could hit 7.4 billion dollars by 2023. Major retailers in the country have already joined in to engage shoppers and win their loyalty.
Live commerce has also captured the spotlight in neighboring Southeast Asia. At least three of the region's top online marketplaces – Shopee, Lazada, and Tokopedia – have developed their respective live stream selling services. In last year's 11.11 online shopping event, Shopee recorded over 20 million hours watched in its Shopee Live platform within 24 hours. Lazada amassed 11 million views for that same period. Its LazLive in-app feature regularly hosts an average of 6,000 live streams each week.
Though certainly an early mover, Amazon is not the only company in the West to develop a live commerce service. Facebook has built a live shopping feature on top of Facebook Marketplace and in conjunction with Facebook Shops. Additionally, the company expanded Instagram's live shopping capabilities. TikTok has hosted shoppable live streams in cooperation with Walmart. Department store chain Nordstrom has debuted a live stream shopping platform of its own. Beauty brands like Estee Lauder and L'Oreal have adopted the trend, too.
Cafe24 amplifies DTC merchants' reach with live commerce
Entrepreneurs within the Cafe24 ecosystem are well-equipped to capitalize on the burgeoning live commerce market. The Cafe24 Store has an existing live commerce service that caters to merchants' business needs. Through the platform, brands of any size can start a stream and reach their customers via live video.
The Cafe24-supported service streamlines the live commerce process in its entirety. It requires no complex steps like signing contracts, registering for streams, or organizing schedules. Merchants can quickly set up a stream using only a smartphone. They only need to input the time they intend to stream, the products they would sell, and start it up as planned. The service essentially removes the obstacles that limited merchants with live commerce in other platforms and makes it easier to film, operate, and convert with video streams.
Moreover, the live commerce service integrates online store data in real-time, removing the taxing chore of manual product registrations. Merchants can showcase hundreds of products on stream and display a specific product that viewers request, all within a few clicks. Entrepreneurs can also give their audience discount codes or store credit to ramp up conversions.
With Cafe24 continuing to add capabilities that encompass the latest shopping trends to its comprehensive roster of tools and services, merchants have what they need to expand their reach, increase sales, and grow their brand.