Gamification is the addition of game mechanics to non-game activities like online shopping to capture the audience's attention and engagement.
Explaining gamification in e-commerce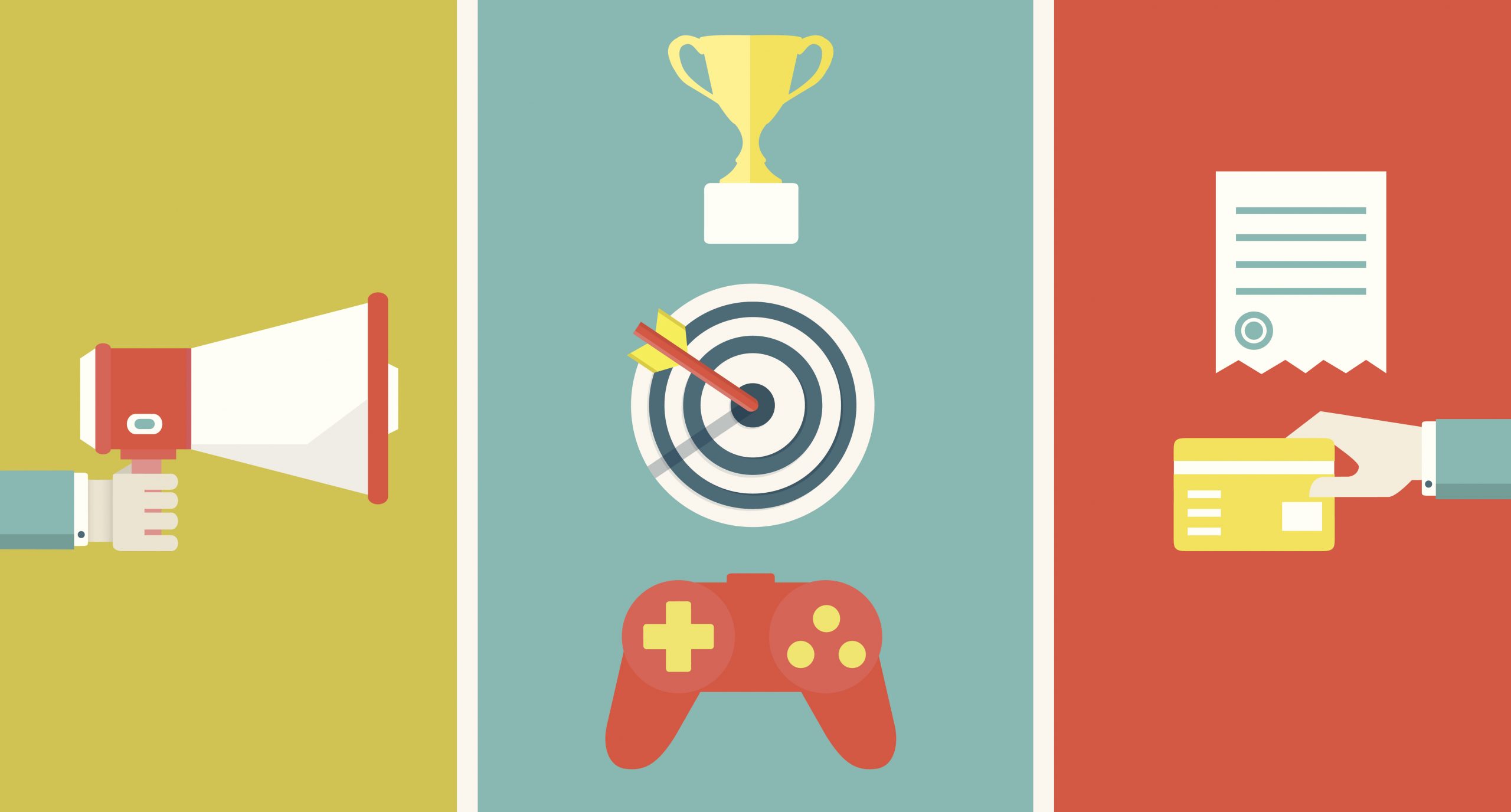 In e-commerce, gamification enriches the purchase journey with the addition of game elements. Instead of the typical process of adding to cart and checking out, shoppers can play mini-games within the website or app and earn rewards like vouchers, currency, and discounts for doing so. Gamification is akin to retailers' strategy of setting up raffles or roulettes where shoppers can win extra prizes for participating in a promo or buying certain products – except it all happens online in e-commerce.
The addition of gameplay mechanics seeks to pique customers' interest and maintain engagement throughout the purchase journey. Gamification incentivizes positive behavior like browsing or buying products and motivates customers to perform said actions. Southeast Asian marketplaces Shopee and Lazada, both of which are Cafe24 partners, serve as fine examples of how gamification works in the context of e-commerce.
Shopee Prizes features multiple mini-games like Spin & Win, Shopee Farm, and Shopee Shake – all of which provide vouchers and in-app currency, Shopee Coins, as rewards. In this year's 9.9 sale event, Shopee Prizes recorded 4.5 billion instances of gameplay. Shopee also provides a small number of Coins for consecutive daily logins, a weekly game mechanic that entices users to check the app for deals every day.
Gamification is also an integral part of Lazada's shoppertainment strategy. Moji-Go, one of its in-app games, challenges users to match the provided facial expression to win coins that users can turn into vouchers. It also has games that use daily check-in and roulette mechanics in its app.
The value of gamification for entrepreneurs
Gamification is incredibly valuable for online businesses, including Direct-to-Consumer (DTC) merchants. It solves a critical flaw of e-commerce: the boring experience of shopping online. As Cafe24 CEO Lee Jaesuk said in an interview, "Shopping is about joy and excitement. Shopping malls and outlets have a lot of stuff; they offer a fun experience as well. E-commerce has much more stuff, but it's not fun. In that aspect, online shopping still has a long way to go." Gamification addresses this concern by incentivizing engagement and injecting entertainment into an otherwise tedious, cut-and-dried process.
The engaging nature of game elements means users spend more time on the app or store. Online shopping sessions tend to be short. Thus, keeping shoppers around for longer gives merchants more opportunities to market their products and convert visitors into paying customers. It can also provide entrepreneurs with insightful data points to see what works in their marketing strategies and strengthen its aspects that prove effective.
Gamification creates loyal customers, which means it is beneficial to a brand's bottom line, too. Research shows that e-commerce usage of gamification has a positive impact on trust and thus bolsters repurchase intention. Implemented correctly, game mechanics can be effective vehicles for brand engagement and fostering loyalty. Entrepreneurs would be remiss to ignore gamification in their strategy with these benefits.
Cafe24 enables merchants to gamify the shopping experience
DTC entrepreneurs using Cafe24's e-commerce platform have the opportunity to capitalize on gamification and edge out their competition. The Cafe24 Store is home to apps like ADmerce and Gamekiki, which bring gamification to digital storefronts.
ADmerce is an app that facilitates events where customers can participate in real-time and win prizes through games and contests. Meanwhile, Gamekiki enables merchants to set up games like roulettes and attendance checks with prizes for participants. Entrepreneurs have free rein over the prizes, probability of winning, and the total number of winners per event.
Used in conjunction with other apps on the Cafe24 Store, these gamification tools can contribute significantly to a brand's sales figures and customer retention rate – all in line with Cafe24's goal of propelling online businesses towards local and global success.