Live commerce links the online and offline shopping experience
More people are shopping online, leading to new e-commerce trends and shifting consumer behavior. With the change in shopping expectations, will live commerce add to the online shopping experience?
Online shopping has seen impressive growth over the past year, and it doesn't seem to be slowing down. More people are shopping online as a response to the global pandemic and strict lockdown measures. The growing number of digital consumers means an increase in spending, with global retail e-commerce sales for 2020 potentially reaching 3.9 trillion dollars.
The shift to a digital lifestyle is more than just a temporary boost to e-commerce and other online services. It's already causing a mindset shift, with 58% of consumers saying that they are more likely to continue shopping online even after the pandemic. The change in consumer behavior highlights how important it has become for businesses to have an online presence. The added challenge is that they must find a way to engage the still-large percentage that prefers to shop in stores.
Why enhancing the online shopping experience is essential
The buyer's journey varies for every consumer. Even if 63% of shopping begins online, some customers will finalize their purchase in-store. The reason is that there is a human side to in-store shopping that they crave. People want to see the product firsthand before making a purchase. They want to check the quality, try it out, and experience it in a way that online shopping can't yet provide.
A study shows that 71% of shoppers spend 50 dollars or more when shopping in-store, compared to 54% when shopping online. These numbers can be attributed to the difference in customer experiences. In-store shopping allows buyers to experience the same product in various ways, like swatching makeup, trying on clothes, or testing devices. Lacking ways to offer such in-person experiences online can result in about 15-40% of returns.
These trends highlight that merchants who don't implement enough shopping experience features on their online stores may unintentionally drive consumers to search for those experiences offline. With the future leaning towards digital, what can businesses do to deliver offline-like experiences through online channels?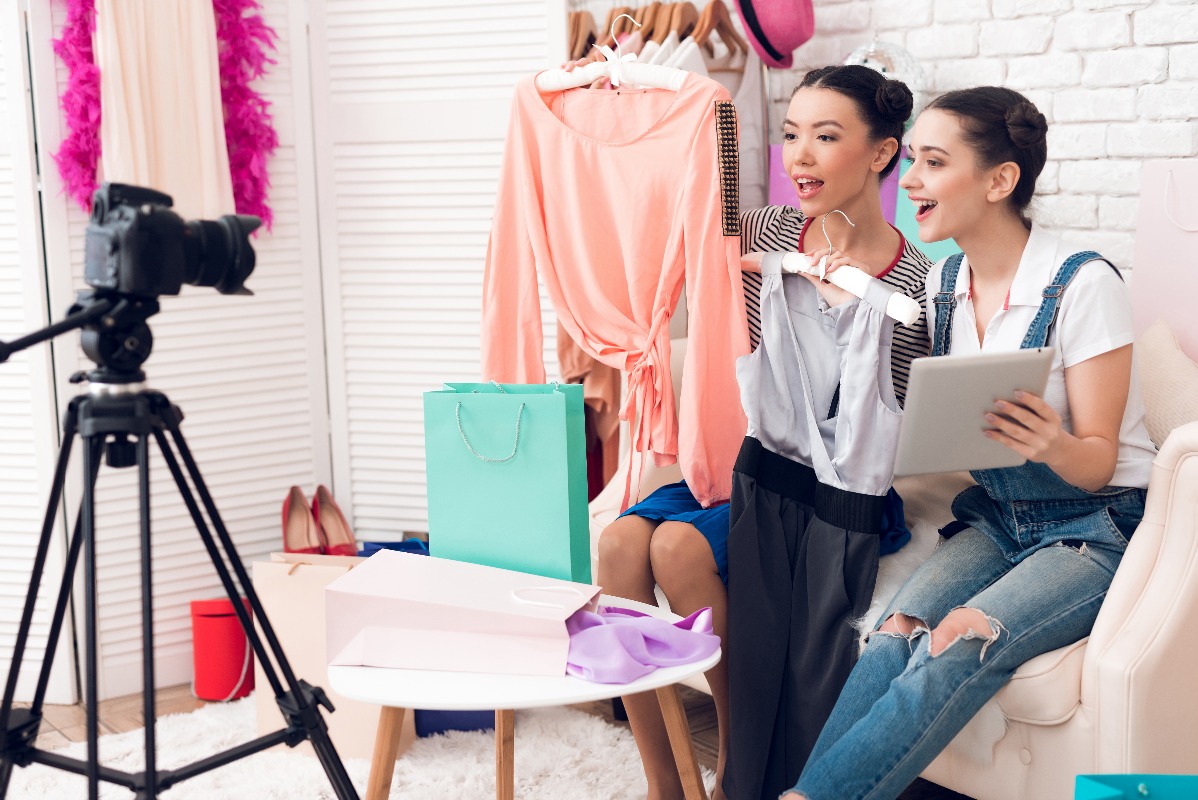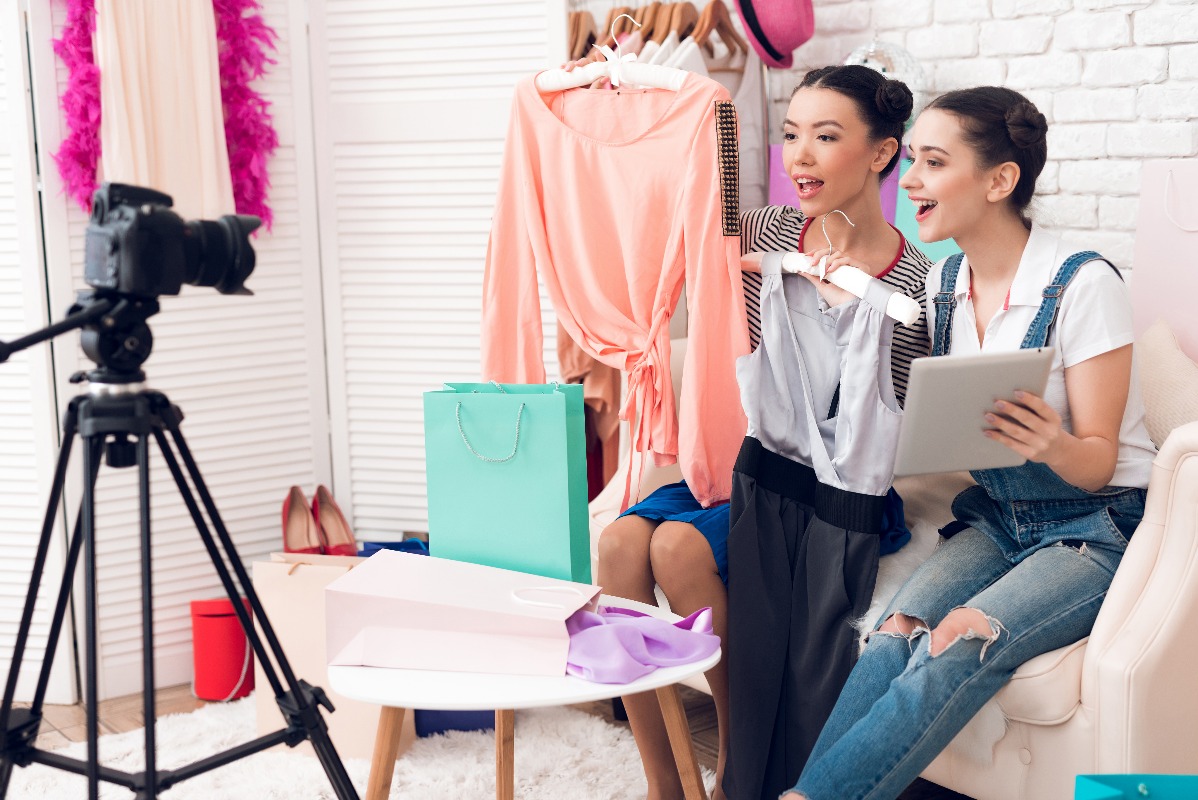 Live commerce catches global attention
Live commerce is a rising shopping trend that involves real-time social interaction through a live video broadcast. The real-time and interactive aspects combined can offer viewers an in-store-like shopping experience while online.
The October 2020 We Are Social Report states that there are now 5.2 billion mobile users, 4.7 billion internet users, and 4.1 billion social media users worldwide. The report also notes a significant increase in the amount of time people spend on the internet due to global lockdowns. The move online created a dependence on e-commerce among consumers and companies alike. With more competition online, brands are looking for strategies like live commerce to stand out.
Live commerce isn't an entirely new concept. Since 2016, it's grown exponentially in China. A recent study shows that it has grown to engage 29.3% of internet users in the country. Alibaba popularized live commerce through its Taobao platform. Other e-commerce providers such as JD.com and Tencent are also ramping up their live streaming offerings to get a share of the market. The sector can potentially reach a market value of over 146 billion dollars by the end of this year.
This shopping form is also gaining popularity in Southeast Asia, with 39% of total e-commerce engagements happening through live commerce. A surge in live commerce transactions is happening on leading marketplaces Shopee and Lazada, which host live streams on their apps. Shopee reported 300 million live streaming views across the region, which is impressive for their 650 million population. Meanwhile, Lazada recorded 27 million active users in their live streams.
It's still in its infancy in western countries. Still, the market share can grow as sales channels like Amazon and Facebook continue to implement and enhance live shopping features on their platforms. Recently, Amazon tapped into influencers to bring more traffic to their Prime Day event. Mega platforms like Amazon tapping into live commerce signify the changing landscape of e-commerce, not only in the west but also on a global scale.
Offering an offline-like shopping experience
In addition to the jumps in digital users and internet activity, live commerce is booming because of the unique experience. The engagement that video provides is better than what plain text or static images offer. According to an Analytic Partners study, online video impression brings 3x return on investment compared to digital display impressions. With live video, consumers get a better look at the product and can better understand how it works.
With the fusion of online retail and video streaming, live commerce bridges the gap between the shopper and the product. Technologies such as live chats and product purchase links help create a seamless shopping experience. Through live chat, merchants can increase conversions by 20% or more, with customers three times more likely to make a purchase than those who don't. Live chat also helps customers get the maximum interaction with products and sellers even though the whole customer journey takes place online. Like in-store shopping, a buyer can ask for more information on the product and watch demos and tutorials to have more realistic expectations. This can lead to minimum returns and higher customer satisfaction. Hosts can also make the shopping experience more personal for each shopper by making recommendations based on the products they've shown interest in and purchased items.
Through live commerce, consumers can enjoy a mix of offline and online shopping experiences, lessening the need to go to physical stores.
Brands can find success with a combination of strategies
Direct-to-Consumer (DTC) brands that employ various shopping features can attract customers across different demographics and channels. Using established strategies and emerging trends together means more business for the brand.
Cafe24 merchants understand the need to adopt new techniques, with some having live commerce as part of their sales strategies. Cafe24 merchants such as Nancyrella and Go Bambi are already acting as influencers and selling their products through Instagram live stream. Online sellers can also anticipate the launch of live streaming across Facebook Shops, a feature that is currently available to a select few brands as of now.
It's now easier to enter the multi-billion-dollar live streaming industry. Cafe24 recently added a live commerce service to its Store platform for its 1.8 million merchants. The service is available for businesses of all sizes, whether as a solo entrepreneur, startup brand, or large company. Merchants don't have to worry about complex processes to start streaming. With just a smartphone, sellers can set up their stream according to their preferences. They can even have the convenience of real-time data integration with their DTC stores for an efficient live selling experience. This integration will also allow merchants to own their customer data, helping them scale and schedule their live commerce strategy accordingly.
Consequently, e-commerce platforms are continuing to roll out technological features to enrich the consumer's shopping experience further. Augmented reality (AR) try-on tools, personalized product recommendations, and comprehensive product-based content are some examples. With the right combination of tools and strategies, DTC brands can provide product experiences to the full extent, even when the entire transaction happens online.