What is discovery commerce?
Discovery commerce is an online sales strategy wherein a business or brand guides the consumer towards a product.
Discovery commerce facilitates product discovery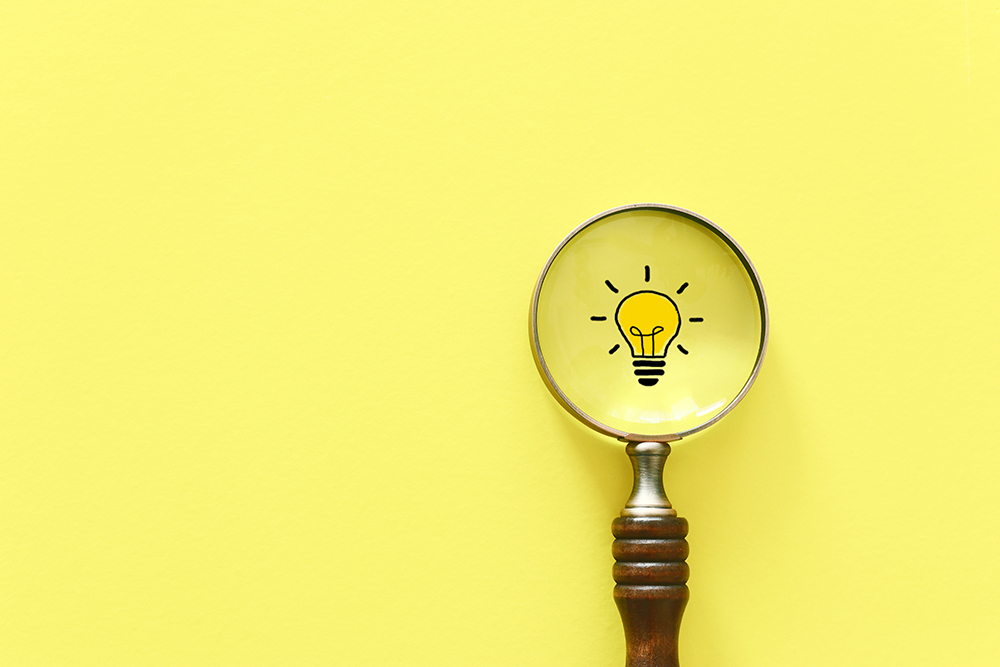 In understanding the concept of discovery commerce better, it is helpful to define first discovery shopping.
Discovery shopping happens when a user browses websites or visits marketplaces without a specific purpose. The shopper isn't looking for a particular product or has no initial intention to buy when they go into a channel. However, the buyer is open to discovering products and offers as they explore the business' online catalog and may be encouraged to purchase an item before leaving the platform.
Meanwhile, discovery commerce leans onto the process of discovery shopping. This strategy opens the way for one of the goals of e-commerce: product discovery. With the consumer simply browsing and accommodating suggestions, discovery commerce allows the brand to strategically and systematically introduce products during the shopper's journey to convince the customer to purchase.
In discovery commerce, the products look for people—instead of the usual e-commerce path of people searching for products. Brands must anticipate the consumers' needs to properly meet them and introduce the appropriate item to pique the shopper's interest.
Brands benefit from implementing discovery commerce in their sales strategy through:
Brand discovery and increased customer base. Discovery commerce is an effective way for new customers to meet brands, even small and lesser-known ones. When a user sees or tries a product, it can attract interest to the rest of the catalog and other offerings.
Catalog evaluation. By taking note of the customer's searches and interactions, brands can determine which items are preferred over others. It can help with managing their stocks and inventory, anticipating demand, and inspiring similar product lines.
Improved stock flow. Discovery commerce allows businesses to promote items from their product lineup that may otherwise go unnoticed. Because users are not looking for something specific, they are also open to new offerings.
Data management: the key to a seamless shopping experience
Guiding a potential customer to a product that will interest them is a challenge. The overwhelming number of items available and the overall complexity of an online store or marketplace are the major hurdles in a consumer's shopping experience. The categories, filters, or search tools within the shopping platform may confuse shoppers, hindering the discovery process and discouraging them from continuing their journey.
Discovery commerce aims to facilitate seamless product discovery and shopping experience for customers. This sales strategy uses a system that provides a wide range of product filters to make it easier to search for products.
For best results, the e-commerce platform must have a rich library of product information and uses a good number of attributes in each catalog. The product's size and color are no longer enough for buyers to narrow down their search. Today, shoppers filter by material, design, style, dimensions, and many other features before locking onto a specific item. A business' online store or sales channel must be able to filter product results via a combination of several attributes.
Here are a few other things that brands need to consider to make product discovery simpler and more accurate on their sales channels:
Data management. A reliable data management system will make it easy for online store owners to edit, update, and organize the wealth of product data a business has.
Optimized search. Shoppers will have a better experience browsing for items when it's easy to choose filters and the results page load faster. Meanwhile, using the right keywords and optimizing the website's search function will help customers get accurate results.
Category pages. Creating categories such as new releases, best-sellers, holiday finds and providing dedicated sections for each will aid users in exploring curated collections.
Cross-sell & upsell. By providing product recommendations—a complimentary item or an upgrade offer—shoppers can discover other things in a brand's product line.
Social media as a discovery tool
But it is not only on branded websites, online storefronts, and marketplaces that can implement discovery commerce. Social media, with users constantly connecting to the platform, is one of the channels where the discovery strategy really takes hold.
More than 80% of shoppers say they've discovered a social media product. In particular, discovery among shoppers increased to 48% on Instagram, 70% on Facebook, 32% on Twitter, and 29% on Pinterest since 2017. With product discovery on these channels growing, social has become an ideal space to push products to consumers naturally.
On social media, discovery commerce seamlessly blends content and e-commerce to give users new and engaging online shopping experiences. Brands can address customers' need for high-quality content and rouse their interest with videos and images. At the same time, they can introduce their products with these types of content to users who are simply browsing the channel.
Shoppable content takes discovery commerce further and increases revenue for businesses. Such type of content allows brands to feature products enticingly and organically. At the same time, they can now use the social media channel as a personalized "window shopping" venue with more accessible check-out options.
Adopting discovery commerce to your business with Cafe24
Cafe24 empowers brands to provide customers with the discovery shopping experience they crave. The e-commerce company offers a wide range of solutions through its Direct-to-Consumer (DTC) platform and partner network. It helps businesses of all sizes facilitate a seamless discovery commerce strategy.
Cafe24 has a Shopping Curation service that enhances a DTC site's search system. It lets shoppers find products faster with filters like style, color, material, and price. It also uses automatic completion of advanced search filters by category using AI. Additionally, services like hashtag-based product display and smart hashtag settings have increased consumers' shopping convenience.
Moreover, Cafe24 helps brands push their products in front of their target audience. The company works hand in hand with social media companies such as Facebook, Instagram, Twitter, and Pinterest in bringing brands and products closer to the users. Additionally, these partnerships ensure a seamless shopping experience for customers, starting with discovery on social media and purchasing on the DTC site.
DTC stores on Cafe24 can take advantage of the suite of content, marketing, sales, and other e-commerce tools and services these partner companies offer. For example, merchants on Cafe24 can manage their online storefronts and Facebook Shops with real-time data integration.
Merchants can utilize the various apps in the Cafe24 Store to implement discovery commerce more organically. One example is the data analysis tool Specialized and Enhanced Realtime Admin (SERA), a service that uses big data to help shoppers discover more products based on their previous and current activities within the DTC site.
With today's evolving technology, Cafe24 continues to help brands go beyond their conventional sales and marketing strategies. The company employs its suite of solutions to bring customers to the brand as well as allow products to find people, empowering commerce at the point of inspiration.