What is cross-border selling?
Cross-border selling is selling products to a customer located in a different country with different trade policies.
Reaching customers across borders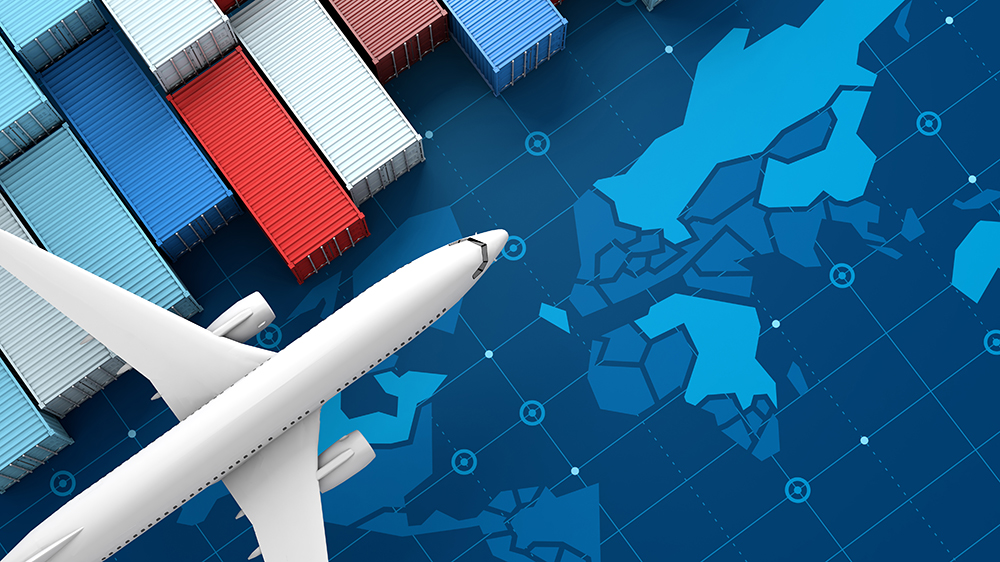 As e-commerce increasingly becomes a more popular choice for shopping worldwide, cross-border trade also sees an uptick in prevalence among consumers. In 2020, global cross-border online sales increased by 21% compared to the previous year. Additionally, payment processor Worldpay reports that 55% of online shoppers worldwide have made a cross-border purchase.
The surge in cross-border sales makes sense as people find themselves spending more time at home. With that, consumers can browse for new retailers outside of their usual, and often local, retailer options. Delays in shipping and shortage of stocks have also pushed consumers to look at alternative sellers—even from outside their home country.
Cross-border trade generally occurs when a product or service is not available in the country the buyer resides. Shoppers also buy from across the border when they see an enticing offer from an international seller.
On another end, e-commerce solutions and platforms continue to grow in number along with the industry. The technology facilitates a more straightforward trade between sellers and their customers, regardless of where they are in the world. Innovations geared toward seamless e-commerce processes lower the barrier for anyone who wants to sell and buy internationally.
Cross-border sales expect continuous growth
E-commerce is by no means a short-lived trend. Customers who shifted online in the past few years will most likely stay. E-commerce is likely to remain a dominant form of retail for many products around the globe. And with that, according to several projections, the percentage of cross-border sales.
As a merchant, cross-border selling can benefit you in a myriad of ways:
Global expansion & better brand awareness.

One of the most significant advantages of cross-border selling is the worldwide exposure of the brand and its products. Merchants can penetrate markets with developing economies and target regions where their items best fit best. Consequently, selling products to different international markets can boost the brand's image from its target group's perspective.

Sustainability.

By targeting different markets, cross-border brands are not tied to a specific economy.

Merchants can flexibly refocus their campaigns and operations to other regions if one location sees a sudden change in policy or economic environment.

Increased access to end customers, customer base, & revenue.

By doing away with intermediaries or distributors, businesses now have direct access to customers around the globe. It reduces operating costs and increases profit for the company. Additionally, selling across borders also means expanding the customer base for the product. Once the items gain recognition, growth in sales follows.
Winning in cross-border trade
Merchants who are planning to build or are revisiting their cross-border strategy need first to consider several things. First and foremost, it is vital to research the territories where they plan to market their products. Learn about the location's consumer demographics, study their economic situation, and understand the trade regulations in the area. If possible, sellers can survey their prospective buyers to have an idea of their potential audience. Getting feedback from other merchants who have tried selling in the exact location can also help set expectations and realistic goals.
One of the most crucial considerations in building a cross-border strategy is the platform to use. The merchant's channel of choice must be capable of facilitating seamless cross-border selling. Here are the components that an e-commerce platform must have to ensure smooth trade across borders:
Localized listing.

Merchants must ensure that their customers are comfortable engaging with their business and enjoy an excellent customer experience. Indeed,

55% are willing to pay extra for a guaranteed good experience

. Sellers can address this by marketing products in the consumers' native language and adopting technologies or solutions prevalent in the area. Additionally, brands can significantly benefit from creating ads and content that resonates with buyer aspirations.

Streamlined payment process.

From credit cards to digital payment solutions, prevalent payment method differs from one region to another. Choosing a payment process popularly used in the area can encourage more customers to transact with you. Merchants can also provide several options so shoppers can choose what's the most convenient for them. It is vital to partner with leading payment gateways to ensure success on this front.
Establish a strong fulfillment network.

Similar to payment processes, fulfillment method preference varies across geographies. Some countries prefer direct home delivery, while others want to pick up items from a collection point. Getting reliable third-party logistics can help the business navigate the complexity of the locality.
Deep Insights.

Understanding the consumer market is at the center of this all. Merchants can get these valuable insights with the help of analytical tools and intelligent technologies. When a business knows what makes a buyer click "Add to Cart" and their specific preferences on a product, it can anticipate successful campaigns and potential disasters.

With the growing demand for cross-border sales, there is also a rise in demand for reliable cross-border e-commerce systems. Merchants are looking for platforms to help them market and sell their products seamlessly and successfully to international markets.
Cafe24 facilitates easier global selling
As the world increasingly shifts to online, shoppers can browse a brand located in different countries and make purchases in a few clicks or swipes. E-commerce merchants are not limited by geographical boundaries, allowing them to efficiently market and sell their products across borders.
Moreover, e-commerce systems empower businesses looking to go global with advanced tools and technologies. In particular, Direct-to-Consumer (DTC) platforms are best positioned for cross-border selling with their wide range of solutions offered to merchants of all sizes. This model allows brands to forge individual branding and style, allowing them to stand out in various markets.
Cafe24 helps merchants, big or small, to succeed in selling products globally by providing a one-stop DTC platform. Online DTC stores powered by Cafe24 enjoy global-facing solutions, including multi-language support for building online stores, international deliveries, multiple payment options, and localized customer support.
Direct control over customer insights is also a benefit merchants can enjoy on a DTC online store. Merchants on the Cafe24 platform have access to Specialized and Enhanced Realtime Admin (SERA), a powerful data analysis tool that harnesses data from online stores in real-time and provides customer behavior analysis. Online store owners can leverage data to streamline their processes and personalize their offerings for a better consumer experience. With SERA, Cafe24 also offers big data-based functions such as Smart Layout, Edibot, and data analytics solutions available on the Cafe24 Store.
The company also leverage its network of partners to facilitate seamless cross-border trade. Merchants on the platform can integrate marketplaces for broader customer reach. Meanwhile, collaborations with social media companies such as Facebook, TikTok, and Pinterest provide DTC businesses on the platform with several marketing options.
Merchants can also offer various global payment methods to customers thanks to Cafe24's partnerships with PayPal, Eximbay, and Paymentwall, among others. Furthermore, the company ensures seamless logistic operations with its strong third-party logistics network. Businesses can count on Cafe24's partner providers—including EMS, NinjaVan, and Sagawa—to deliver products to customers wherever they are in the world.
Cafe24 is also ahead of discovering the potential of various regions. Recognizing that Asia-Pacific is a significant e-commerce segment globally, the company has set up shop in the emerging markets of the area. Cafe24 has already set up shop in promising markets, including Japan, the Philippines, and Vietnam. Merchants from these countries can go global through Cafe24 and their services.
Technology and the internet continue to erase the barriers to seamless communication and information worldwide. Cafe24 is also creating a borderless world where businesses of all sizes can bring their brand to the global scene.