What is buy now, pay later (BNPL)?
Buy now, pay later (BNPL) is a financing arrangement that allows consumers to make purchases without paying for the total price at once. Some BNPL schemes may offer a delay in payment, while others are on an installment basis.
How it works: differences between BNPL and credit cards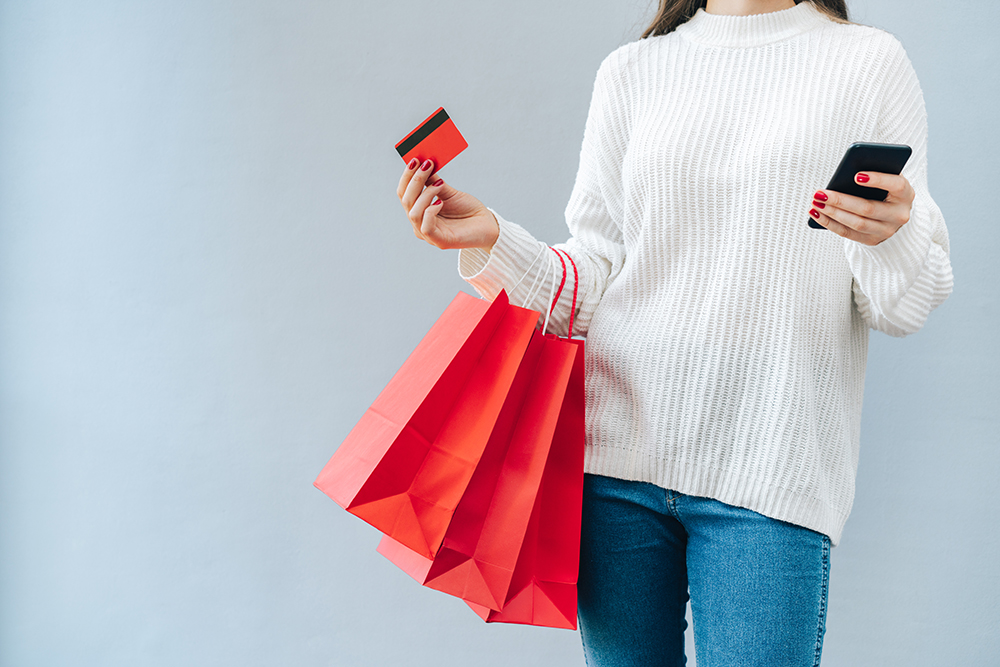 An e-commerce merchant can add BNPL options to a store's checkout by using a payment gateway (PG) that supports installment payments.
Each company has a set of terms and conditions for their BNPL programs, but they generally work along the following lines:
Consumer makes a purchase and opts for BNPL at checkout.
Once approved, the customer makes a small down payment, like 25% of the item price.
The customer will pay the remaining amount due in a series of interest-free installments.
Consumers can pay the balance via auto-debit using a debit card, bank account, or credit card.
Although both BNPL and credit card purchases involve delayed payments, there are a few differences. Credit cards only require a minimum payment due each month, with interest on top of the remaining amount due until it's paid in full. Customers can carry a balance indefinitely as long as they can pay the minimum credit card payments.
With BNPL, customers must follow a fixed payment schedule with a definite amount due each time. The financing option generally doesn't have interest, but late payments may incur additional fees.
Most BNPL services only require a soft credit check for approval. Also, consumers don't necessarily need a credit card to avail themselves of the option.
It's important to note that not all products in a Direct-to-Consumer (DTC) store may be eligible for BNPL financing. There may also be limits on how much consumers can pay to use the option. However, it's still an attractive way of paying for purchases when shopping online.
Buy now, pay later usage is growing
BNPL arrangements have become increasingly popular payment options when shopping online.
The Ascent surveyed American consumers on their BNPL habits in July 2020 and March 2021. The study's findings showed:
55.8% of consumers used BNPL in 2021, almost 1.5x as much as those in July 2020 at 37.65%
36% of BNPL users avail the service at least once a month
Usage growth between July 2020 and March 2021 was at 62% for the 18 to 24 age group and 98% for users 55 and over
The survey also showed that 62% of BNPL users believe that the financing option could replace credit cards.
BNPL benefits for online merchants
Consumers are opting for BNPL services for several reasons. Some customers choose it for more financial flexibility, others to avoid paying credit card interest, and others to buy big-ticket items outside of their budgets.
So how does this consumer behavior benefit merchants?
Stay competitive. 

According to

Juniper Research

, global BNPL spend is likely to reach 995 billion dollars in 2026.

Merchants who want a share of this market should consider integrating BNPL to remain competitive. Integrating BNPL services can improve a DTC brand's offerings with usage and spending on an upward growth trajectory.

Reach a wider audience.

DTC brands can make bigger purchases more affordable by splitting up the cost over several months. By doing so, they can attract a wider audience, including younger people who may not have the purchasing power as other consumers.
Increase sales. According to a The Strawhecker Group study

, 55% of consumers tend to buy more using BNPL, with an average spend of 312 dollars, compared to other payment methods.

By offering BNPL, merchants can increase sales opportunities, especially for big-ticket items.

Decrease cart abandonment.

A Baymard Institute study

showed that 49% of consumers abandoned their carts due to high extra costs. Another 7% said they don't check out because of the lack of payment methods.

With BNPL, merchants are giving consumers a way to ease costs while providing more payment options.

Increase the customer lifetime value.

Retaining current customers is becoming more valuable with customer acquisition costs up by over 50% in the last five years. With BNPL enabling customers to extend their payments over a period of time, they can stay engaged with a brand longer. This situation ultimately leads to higher retention.
More payment options at Cafe24
A recent PYMNTS study provided more insights into why BNPL's popularity is growing. According to the survey, consumers see the service as a budget-conscious way to shop, with 39.1% using BNPL to monitor their spending. Additionally, nearly 42% of consumers said that clarity of terms was a key priority when making purchases online.
To help consumers better monitor their spending habits, Cafe24 merchants can turn to Master Skin's BNPL service. Available in the Cafe24 Store, the tool takes information on BNPL options and displays it on product detail pages. Financing options will automatically update according to the customer's choice of PG.
By adding BNPL as a payment method and integrating Master Skin's BNPL offering, merchants can empower customers in making well-informed purchasing decisions throughout the shopping journey.