Bounce rate is a web analytics metric that measures single-page visits or sessions on a website.
Bounce rate explained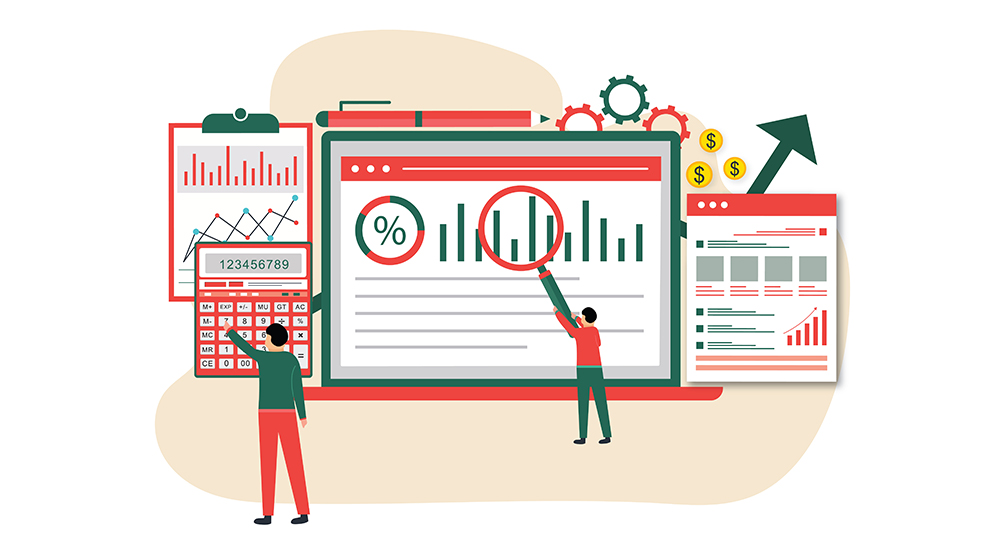 In web analytics, bounce rate refers to the percentage of visitors who exit a website after viewing only one page in relation to the total number of website visits. Every site visitor who opens a single page and leaves without taking any further action – like navigating to a different page, filling out a form, or clicking a call-to-action – contributes to this metric. Here are a few examples of this scenario:
User hits the back button after viewing one page
User closes their browser's tab or window after viewing one page, and
User goes to a different website after viewing only one page
Sounds complicated? Let's simplify further. Imagine a scenario where customers walk into a brick-and-mortar store. Anyone who enters and then leaves without so much as looking at the merchandise counts as a bounce. Therefore, the bounce rate determines how many among a website's total visitors enter the online shop and leave without browsing beyond the page they landed on or doing anything else.
Understanding bounce rate is essential because it represents site visitors' level of engagement with a particular web page. The metric gauges whether or not the content on a specific page resonates with the brand's audience. It can point merchants to problem areas of their online store, from bad, unappealing website design to usability and user experience issues. Entrepreneurs can use bounce rate data alongside other vital metrics like dwell time to optimize their website accordingly and make it more relevant, engaging, and interesting to their target market. Bounce rate is a valuable data point for merchants to improve their online store and grow their brand.
Bringing bounce rate down
There is no hard-set rule on what is a good or bad bounce rate. Each page fulfills a different purpose, and thus some pages may have a higher acceptable bounce threshold than others. However, in e-commerce, a lower bounce rate is generally better. E-commerce and retail websites have an average bounce rate of 20 to 45% – a benchmark figure that's much lower than other industries or website niches. By comparison, most other websites have a bounce rate anywhere between 26 and 70%.
Direct-to-Consumer (DTC) merchants must maintain a lower bounce rate because online stores are the gateway to brands' entire product catalogs. A low bounce rate indicates that visitors move along the purchase journey and are likelier to convert into paying customers. It means that they browse more products, find out more about the brand, add items to cart, and, more importantly, go through the checkout process.
There are several ways for business owners to bring their bounce rate down. For example, they can revisit the design of their website and see if it is enticing for potential customers. Adding personalized recommendations is a good way of doing so, as it tailors the user experience and can lower bounce rates between 20 to 30%.
Entrepreneurs can utilize analytics software powered by artificial intelligence (AI) to understand user behavior better and measure the overall user experience. Such comprehensive data can help improve an online store's weak points, from page load speed and web design responsiveness to the menu structure. Merchants can also consider rethinking the keywords they target for in search engine optimization (SEO) processes or modify their ads to attract more paying customers.
Cafe24 builds online stores for optimal user experience
With Cafe24's e-commerce platform, merchants have a reliable partner in delivering a smooth and engaging user experience for their customers. The company helps entrepreneurs maintain low bounce rates with its wide array of tools available on the Cafe24 Store. The Reload app is one fine example, which allows merchants to set up splash pages for exiting customers. This tool has various templates to suit entrepreneurs' multiple strategies to woo site visitors back and browse instead of leaving right away.
The Cafe24 Store also has AI-enabled tools like TasOn, which analyzes customer interest and behavior for optimizing and automating marketing campaigns. For personalization, Groobee and Morenvy are excellent choices for merchants. Groobee utilizes AI for personalized product recommendations based on previous customer interactions, while Morenvy offers customized web page elements. Morenvy previously helped build SM Entertainment's SMTOWN&STORE, featuring automatic product recommendations based on users' favorite K-Pop artists or groups.
Cafe24 has also developed tools that entrepreneurs can use to better engage visitors, like Edibot for AI-powered content creation and editing and Specialized and Enhanced Realtime Admin (SERA) for data analytics. With these powerful apps at merchants' fingertips, online entrepreneurs could make data-driven decisions to reduce bounce rates, keep customers engaged, and scale their business.