AI adoption speeds up in e-commerce
E-commerce merchants are rapidly implementing Artificial Intelligence (AI) technology to their business as more efficiency-boosting AI services become available. Cafe24 is leading this development by providing AI technology and data support services for its merchants.
Edibot emerges into the DTC spotlight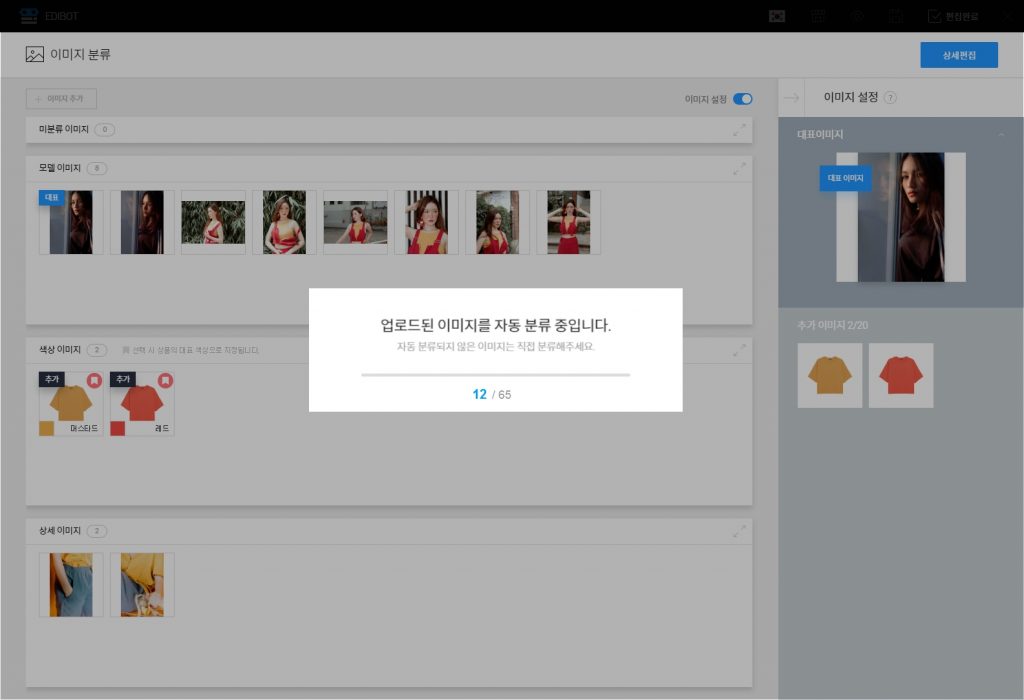 In March 2018, Cafe24 launched Edibot, an AI-based tool for merchants to create and edit image content for their online stores. For the merchants, workload before and after Edibot's launching has changed drastically. AI technology is instantly completing what used to be tedious work, ultimately improving online business' operational efficiency.
Edibot uses machine learning and deep learning algorithms to automatically sort through hundreds of images into categories like product, studio-shot, and lifestyle photos. Edibot offers a blog-like interface that is easy to use. It also provides an array of design templates where elements can be dragged and dropped to build product pages of professional quality.
Without Edibot, it roughly takes about 100 minutes to build a detailed product page for a single item. Edibot's AI technology cuts that time down to less than three minutes, improving an online business' operational efficiency by 30 times.
Building online stores with AI is becoming a thing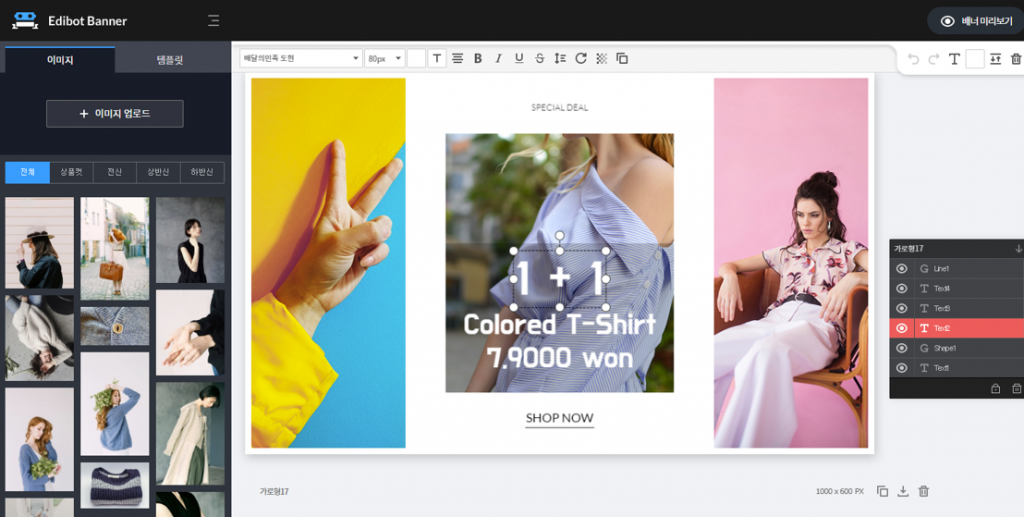 An increasing number of merchants are implementing Edibot into their online businesses due to its benefits of maximizing operational efficiency. About 56,000 merchants have experienced Edibot and registered more than 590,000 products into their DTC stores with the AI-based tool by March 2020.
Cafe24 continues to strengthen Edibot's DTC content-building functionality and service scopes. Among them is AI-based Edibot Fit, which enables easy insertion of product size charts and detailed information of the items worn in photos. Edibot Banner is an AI-based editing tool for creating sales event and promotional banner ads. Meanwhile, Edibot Themes makes customization easy for online store designs and Edibot Review creates content using actual customer reviews. Cafe24's AI-based Edibot series is available for free download through the Cafe24 Store.
"The growing implementation of AI in e-commerce hints at how easy it is becoming for any business to improve their operational efficiency and scale up," said Jaesuk Lee, CEO of Cafe24. "We strive to improve our technology and services to create a better environment where merchants can focus on their creative activities."
About Edibot
Cafe24's Edibot presents a series of AI-based content creation and editing tools specifically designed for online businesses. Edibot launched in 2018 as a service that utilizes AI to instantly create product detail pages for online stores. Since then, Cafe24 has rolled out more tools to make running an online store easier. Edibot Themes makes online store template editing easy with the drag-and-drop method. Edibot Banner helps create and edit web ad banners. Edibot Fit automatically inserts relevant size charts in a suitable language under the product details section. Edibot Review creates digital content based on customer reviews.