What is customer relationship management?
Customer relationship management (CRM) refers to the processes, strategies, and technologies that a business employs to manage its interactions and communication with existing and potential customers.
Creating meaningful connections with customers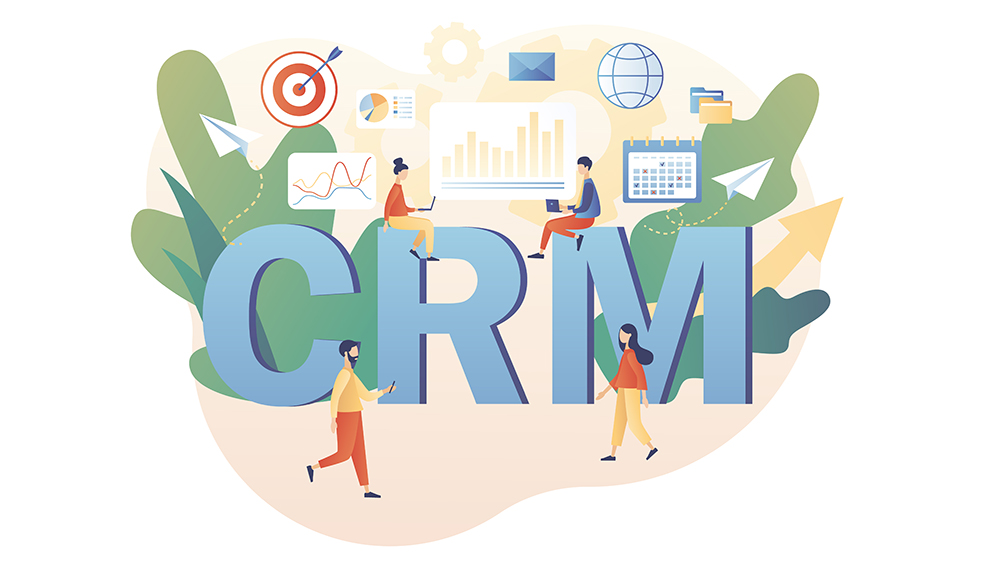 Building strong relationships with consumers is an essential factor in the growth of any business. Indeed, 90% of CEOs believe that customers have the most significant impact on their business strategy.
Strong customer relationships are equivalent to providing customers with a seamless shopping journey across online brands' various sales and marketing channels. A brand should know its customers and understand their motivations to facilitate such a consistent user experience.
With customer relationship management, businesses can create these valuable connections to communicate with and serve consumers well. CRM employs different practices and technologies to gather data from interactions between current and would-be customers to tailor the online shopping experience for each consumer.
In its early form, CRM is simply recording and storing customer information from different channels in one place. Businesses access these stored data when interacting with users on their platforms to address their needs and wants at a particular time. However, as technologies became more sophisticated and consumer behavior shifted, customer relationship management evolved into a more comprehensive system. Now, the components of CRM include:
Marketing: One crucial component of CRM, marketing refers to promotional activities that brands adapt to advertise their products. CRM improves the effectiveness of a marketing strategy by observing and studying their prospective customers' behaviors.
People or human resource management: Another vital component, human resource management is the effective management and usage of the workforce and their skills at a specific moment and situation. It involves creating an effective people strategy and studying their skills for growth and development.
Lead management: It involves keeping track of prospects and their distribution. Additionally, lead management allows for the efficient handling of the campaigns, customized forms, mailing lists, and more. Studying the customers' buying behaviors is also part of this CRM component.
Customer service: This component involves collecting consumer data that can help businesses expand their awareness and understanding of customer needs and complaints.
Workflow automation: CRM systems can optimize and streamline different procedures to improve overall efficiency. Automation of mundane workloads reduces excess costs and prevents repetition of tasks—enabling business owners and their employees to focus on creative or more demanding projects.
Business reporting: CRM provides different and precise reports in the business, which give insight into the daily work management and operations. In some cases, it offers functions such as forecasting and exporting the information to other systems.
Analytics: Analytics in CRM allows for an in-depth study of customer information, which can aid in the growth and development of the business. It presents the data in graphic form to make it easy for brands to track the various trends happening in the market.
If implemented correctly, customer relationship management translates to consumer loyalty to the brand. Most of the time, its implementation doesn't directly affect customers. However, it improves the business process, eventually benefitting customer relationships. Consistent positive encounters encourage shoppers to purchase again from an online business. It enhances profitability as returning customers provide more than 60% of revenue for top e-commerce companies. Moreover, new customers prefer to engage with the brand because of the seamless e-commerce journey across the channels they choose to connect.
CRM System: streamlining with tech
When people talk about CRM, they usually refer to a CRM system. A CRM system is any technology that allows businesses to manage their external interactions and relationships with consumers in one central location. This tool stores and handles customers' data gathered during their interaction with the brand at various points of their shopping journey—from product discovery, research, purchase, and post-purchase. Such a system is available via software, cloud solutions, and many other digital tools that help with contact management, sales, marketing, productivity, etc.
A CRM system help gives businesses a clear overview of their customers. It brings all the information in one place—often in a simple, customizable dashboard that shows a customer's history with the brand, orders, customer service interactions, and more. Some solutions are more open and can integrate the customer's public social media activity, document signing, accounting, billing, and surveys.
Companies mostly use customer relationship management systems for sales and marketing. Reports show that lead conversion increased by 30% and revenue by 25% when businesses use CRM applications.
However, CRM is now also a tool to improve customer service. Today's consumer is omnichannel. They may raise an issue in one channel—like in social media—and then switch to email or private chat to resolve it. With a CRM platform, e-commerce businesses can easily manage these inquiries across channels without losing track. It ensures that the sales, marketing, and customer support have a single view of the customer, providing a hyper-personalized approach to each user.
Moreover, a new generation of CRM goes one step further by using artificial intelligence (AI) and automation technology. These sophisticated systems can automate administrative tasks, including data entry, lead generation, and service case routing, so that businesses can focus more on valuable activities. Additionally, brands can easily understand consumers better and predict their behavior based on automatically generated insights. They can prepare how to reach out to the consumer and quickly implement strategies that suit the customer.
Customer management made effortless on Cafe24
Cafe24's Direct-to-Consumer (DTC) approach to e-commerce allows merchants on the platform to have direct access and control over their customer's data. The company equips businesses with information, solutions, and tools they need to build effective customer-facing strategies.
Merchants can immediately know what their customers want and need on the Cafe24 platform without using third-party applications. They can have direct interaction and contact with shoppers on their online store and other integrated channels. Additionally, Cafe24 provides multiple in-house services and apps to help understand consumer behavior and create direct communication with customers efficiently. For example, ZOYI's Channel Talk service equips merchants with a sophisticated customer support solution to establish strong customer relationships. Moreover, Cafe24 makes these tools available through a single admin, facilitating a more streamlined customer service system.
With DTC, online store owners can operate their store as a hub and plug in various sales and marketing channels to their store. Businesses of any size can manage customer data from one place. It makes it easier to manage customer data and keep every customer experience consistent across the connected channels.