Big data in e-commerce refers to a massive volume of information gathered, stored, and eventually analyzed to show consumer patterns and behavior trends. Organizations use it to make better decisions, execute strategic moves, and develop new products and experiences.
Big data explained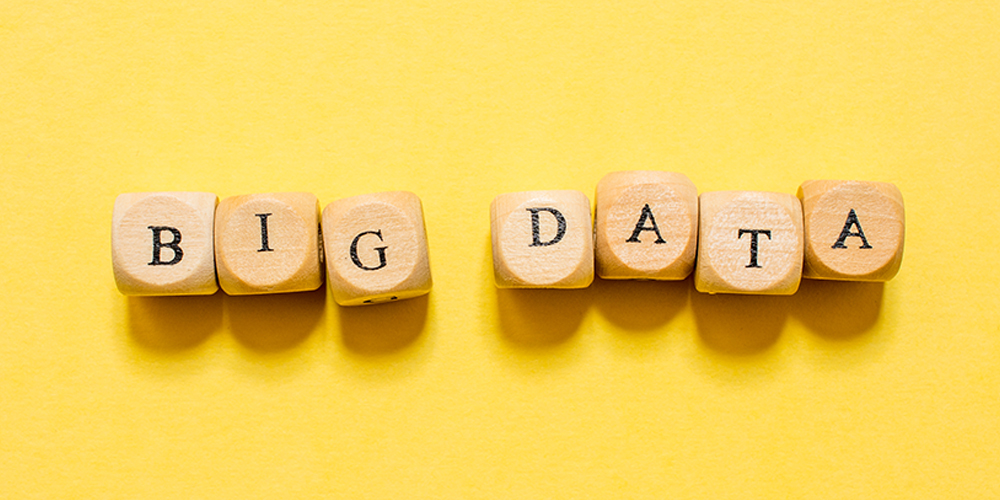 Gathering and storing large amounts of information for analysis has been long practiced. But the modern concept of big data was only clearly defined in 2001. Research company Gartner describes big data as extremely large and diverse sets of information that are collected over a set period.
Gartner analyst Doug Laney used three V's to quantify big data. These are:
Volume indicates the amount of data and the form of data. It can be in terabytes, records, transactions, tables, and files.
Velocity refers to the time at which the data is collected and analyzed. It can be near time, real-time, streams, or in batches.
Variety specifies the type of data collected. It can be structured, semi-structured, unstructured, or mixed.
The first approach to utilizing big data is to determine the parameters of use. The next step is to decide on the form of information processing. This means determining which innovative technologies to use to store, process, link, and analyze the data comprehensively.
The final step is to use the data to draw valuable insights from the data pool. The ultimate goal is to draw insightful knowledge from big data to make the best strategic decisions.
Why is big data important?
Businesses are faced with floods of data every single day. Rather than ignoring the data, they must use it to their advantage. Analyzing the data can produce insights, which can lead to better business decisions and strategic moves. Using data effectively can result in the following:
Save costs: Big data can identify inefficient business processes and operational problems. Solving these issues can cut costs, enable smoother operation, and prevent future risks.
Save time: Having big data at disposal allows businesses to quickly analyze data according to the situation at hand and take rapid action.
Understand market conditions: Big data analysis gives valuable insight into the current market condition. This enables businesses to develop relevant products and prepare for upcoming trends.
Drive innovation and develop products: Understanding customers and their response to products help brands innovate their offerings.
Many companies today depend on big data to outperform their peers. They analyze products, services, suppliers, and customer data to build differentiation strategies that are competitive, innovative, and capture value.
Maximizing information for online business success
Big data also plays a huge role in running an e-commerce site or channel. It allows business owners to be ready to adapt to new technologies and changing human behavior.
Here are several ways an online retail business can utilize big data for success:
Personalize experiences: Create a personalized shopping experience based on customer search and purchase histories. This will translate into higher conversion rates as well as more cross-selling and up-selling opportunities. Personalization can also be applied to marketing efforts like email promotions.
Automate business processes: Businesses can save resources, costs, and time when repetitive tasks are automated. For example, they can identify customers' most frequently asked questions and prepare automated answers to provide more prompt customer service.
Expand cross-border sales: Big data makes automatic language translation and currency conversion easy. It also helps streamline shipping processes and local payment options.
Forecast market trends and consumer behavior: By using intelligent tools, businesses can use big data to predict sales, optimize prices, and prepare for demand influxes. This allows them to be more agile and flexible with the changing market landscape.
How Cafe24 uses big data to empower merchants
With data becoming increasingly important to run an online business, global e-commerce platform Cafe24 offers big data services to Direct-to-Consumer (DTC) merchants.
SERA, or Specialized and Enhanced Realtime Admin, is a big data analysis tool that shows customer reaction on a DTC store's site through real-time data monitoring. It provides real-time data on which products had the most clicks and highest sales. SERA also monitors order and product unit statistics, purchase options analysis, display management and recommendation, inventory check, and product comparison. SERA enables merchants to understand their customers' preferences and accelerate business growth. All Cafe24 merchants can download SERA and other big data-based functions from the Cafe24 Store.
With 1.8 million DTC stores, Cafe24 is in a unique position to draw significant insights from big data. Cafe24 leverages these insights to develop the most relevant services, driving the platform forward as the industry's leader. For these reasons, many global companies like Facebook, Google, Shopee, and Lazada are joining Cafe24's ecosystem as partners.