Investing in DTC brands gives room for more growth and efficiency
More startups are raising millions in capital to buy into e-commerce businesses. What benefits do these investments bring to DTC brands?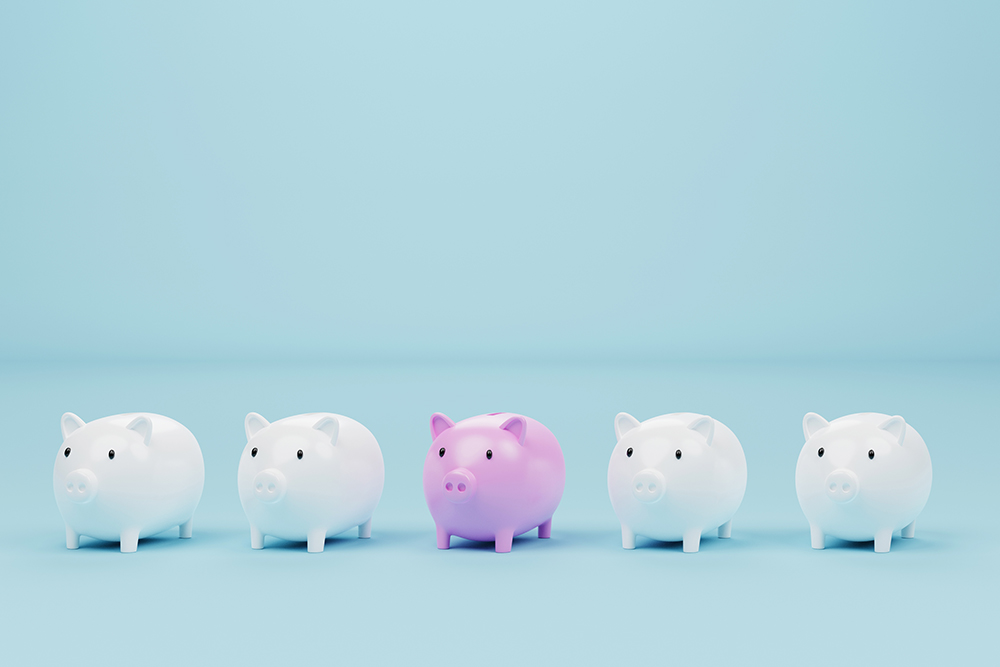 The accelerated growth of e-commerce has made online retail popular among entrepreneurs and investors. Aside from being one of the most profitable industries in the past year, e-commerce is also one of the top-selling businesses today.
Buying businesses is not a new concept as consolidations happen in every major industry. In a bid to become the digital Unilever or Procter & Gamble, acquisition firms are scooping up small sellers and creating lucrative portfolio companies.
Commonly known as roll-up companies or aggregators, these firms buy thriving private labels, Direct-to-Consumer (DTC) brands, and third-party marketplace brands across various e-commerce platforms. From a niche phenomenon in the early 2010s, buying e-commerce businesses is now a multi-billion dollar industry. According to Marketplace Pulse, acquisition companies raised nearly 1 billion dollars in 2020. By May 2021, that figure has risen to over 5.6 billion dollars.
Why DTC brands are attractive investments and acquisitions
Small business owners work hard to realize their ideas but may not have the capital or operational capabilities to guarantee continued success. Growth opportunities are becoming increasingly available to e-commerce brands as more roll-up companies enter the market.
Retail e-commerce sales amounted to 4.28 trillion dollars in 2020 and are poised to grow to 5.4 trillion dollars by 2022. It's not just online-native brands adding to this growth. With the pandemic causing brick-and-mortar businesses to slow down or close, traditionally offline-based brands like Nike, L'Oreal, Under Armour, and Adidas accelerated their shift to the DTC model and increased online sales.
With massive potential growth, inventors and acquirers look for brands with recognition, traffic, profitability, and scalability. Therefore, merchants that run online businesses that meet these criteria are at an advantage.
Unlike third-party marketplace sellers, DTC brands have first-party consumer insights that they can use to improve their offers and build better business strategies. They can share these future business plans and projections with investors and acquirers to show that they have more room for growth that can benefit the brand and aggregator.
DTC brands are becoming a huge force in the market, and Amazon has taken notice. The e-commerce giant recently launched Project Santos, a team reportedly aimed at replicating parts of Shopify's DTC business model. The speculation is that Amazon hopes to also attract merchants to grow competitiveness in the DTC sector. The giant's acquisition of Selz, an Australian startup that helps small to medium-sized businesses sell online, also hints at how DTC is quickly becoming an important aspect of the e-commerce business.
What e-commerce roll-ups can do for online brands
Most acquisition companies operate through buyouts, but some put investments into a business in exchange for a stake in the company. Aggregators will offer merchants a boost using their expertise, capital, and connections to scale up production, streamline operations, and optimize costs to help brands become more competitive in the local market and gain recognition worldwide.
"Often these businesses, even when they're successful, are missing basic elements that can make a business work effectively, and roll-ups give these businesses that expertise," explained Richard Kestenbaum, partner at Triangle Capital and an expert in mergers and acquisitions.
Several Cafe24 brands have tremendous success as independent e-commerce businesses.
GP Club: The company's cosmetics line JM Solution posted sales of 470 million dollars in 2018, a 10-fold increase from when they launched in 2016. Their deep understanding of Chinese consumers and the Chinese market combined with in-demand innovative products showed the brand's capability in driving more growth.
Andar: Founder Shin Ae-ryun is directly involved in the production of Andar's daily athleisure items that prioritize comfort, innovative designs, and product variety. Andar's leggings design is patented in Korea, giving the brand a unique factor that attracts customers across Asia and the US. The brand's efforts have turned into a revenue of 32.8 million dollars in 2018, a 40-fold growth in four years. With athleisure continuing to be a trend among consumers across the globe, there is still plenty of room for Andar to grow.
INSTANTFUNK: INSTANTFUNK clothes are popular among men and women for their comfort and style. In 2018, the company achieved a year-over-year sales increase of 400%. INSTANTFUNK quickly introduces the latest fashion trends in its items, giving new and returning customers reasons to keep buying from the brand. It opened a pop-up store in Japan and was well-received. The brand continues to gain interest from consumers in the US and Europe.
Their growth trajectories attracted capital from investment companies that have since enabled each brand to expand its business globally. These investments allowed them to increase inventory, open pop-ups, develop new products, and secure partnerships with suppliers and manufacturers.
Acquirers want a forward-looking business, which means a brand that offers products that can earn sales and profits long-term. One of the best examples is Korean lifestyle company Nanda Co. Ltd.
Nanda began as a fashion brand, Stylenanda, in 2004 and has since spearheaded its makeup brand 3CE. Although the company had humble beginnings as an online-only brand, Nanda's growth led to the opening of multiple offline stores. Rising popularity among Korean and Chinese millennials and others across the globe, plus a turnover of 152 million dollars in 2017, resulted in L'Oreal acquiring Nanda Co. Ltd in 2018.
L'Oreal's acquisition gave Stylenanda and 3CE the ability to harness the corporation's immense capital and brand power overseas.
Cafe24 guides merchants into better positions for the future
With big names like Nike and L'Oreal plunging deeper into DTC, it is becoming evident that the DTC model is the e-commerce market driver. Investors and aggregators are quickly recognizing the power of DTC and are jumping into the market to add brands with growth potential to their portfolios.
The ability to harness consumer data enables DTC brands to better understand their audience, thus allowing them to personalize shopping experiences according to different customer preferences. The company can improve conversion rates, invite brand loyalty, and increase organic advocacy to better cater to existing and potential customers.
On a wider scale, brands can utilize consumer insights to adapt and innovate against the ever-changing e-commerce landscape, keeping at par with bigger conglomerates. The ability of independent brands to offer customers the same quality service as marketplaces and major company-backed systems shows investors and acquirers the value behind the DTC model.
Merchants who want to realize their ideas and grow their businesses can find everything they need at Cafe24. The company's DTC-centric e-commerce platform offers expertise and tools that lower barriers to entry for startup businesses. The ecosystem provided supports brands to grow even faster and succeed past domestic borders.
As capital pours in from investors and aggregators, DTC brands can grow further and become more efficient. With these investments, business owners can improve existing offers, develop new products, and explore other market segments to remain competitive across the e-commerce landscape.