Investor-backed online brands level with corporations on brand power
Korean brands based on Direct-to-Consumer (DTC) have emerged as attractive investments, raising several millions of dollars from home and abroad.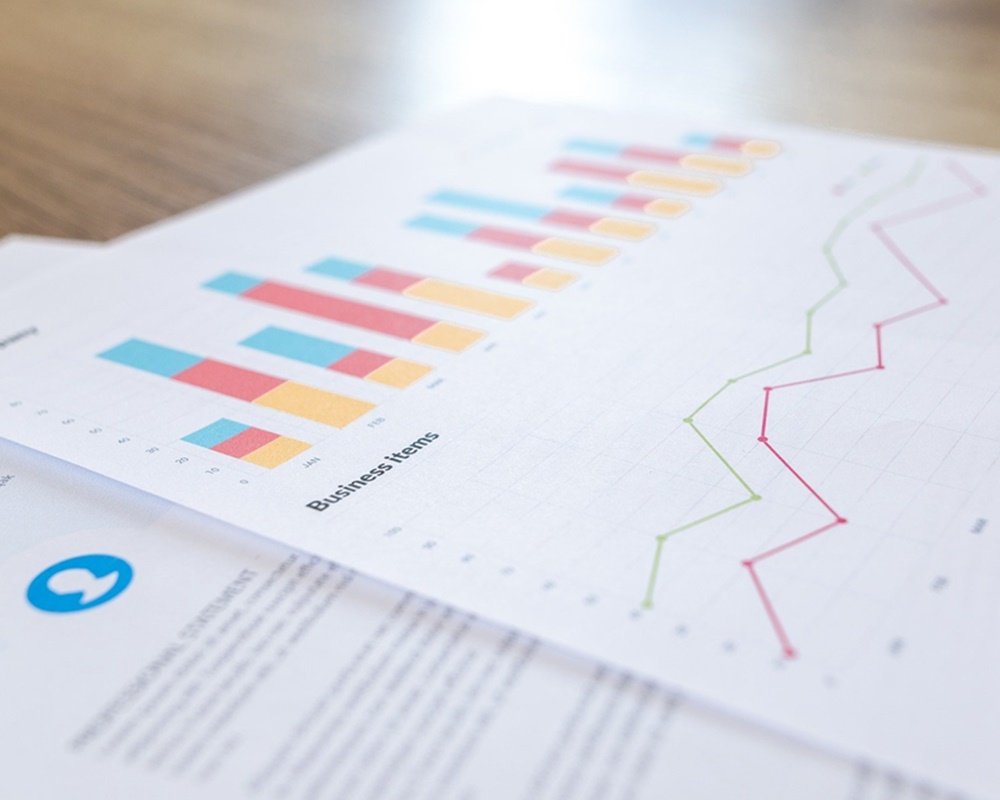 According to NH Investment & Securities' "Invest in K-commerce" report, things like K-style and Korean influencers are growingly affecting the purchase decisions of global consumers. Such rising demand for Korea-made products is tipping the scale towards direct purchases outbound from Korea, rather than those inbound.
Statistics Korea data shows that Korean companies generated more than 4.88 billion dollars in online sales last year by selling directly to global consumers. This is a 65.4% increase from the previous year. Cosmetics made up 83.9% of sales, reflecting K-beauty's worldwide popularity. Clothing and fashion goods, or K-style products, also took up a sizeable portion with 9.2% of sales.
Such high growth momentum is driving investors to eye Korean brands doing DTC business.
In May 2018, global cosmetics giant L'ORÉAL Group acquired 100% of Nanda. This Korean company owns fashion brand Stylenanda and makeup brand 3CE, both of which are immensely popular among millennials in Korea, China, and beyond.
DTC is driving the Korean e-commerce market
For the past couple of years, Korea has seen multiple DTC brands emerge mostly in the fashion and beauty space. These brands start with minimal funds but strike success by creating one-of-a-kind products that embody their unique expertise and identities.
They also communicate directly with their customers through various online channels like social media. Data collected from those interactions are then used in the product development process to reflect consumer tastes, preferences, and proposed improvements. In this way, brands grow with the support of their customers.
1. GP Club: A new unicorn company backed by Goldman Sachs
GP Club's cosmetics brand, JM Solution, posted sales of 470 million dollars in 2018, a 10-fold increase in just three years since its launch in 2016. It successfully achieved rapid growth at a level that is rare for a private brand that isn't backed by a major Korean corporation.
JM Solution's products made with a deep understanding of the Chinese market and Chinese consumers were particularly critical in their success. The brand sold more than a billion of its face masks, including the Honey Luminous Royal Propolis Mask and the Water Luminous S.O.S Ringer Mask.
Such staggering growth convinced global investment firm Goldman Sachs to invest 67 million dollars for a 5% stake in the company in October 2018.
Jonathan Vanica, Managing Director at Goldman Sachs who led the investment, told Forbes, "While the incredible growth in sales of JM Solution's innovative products caught our initial attention, it was the company's deep understanding of the Chinese consumer's ever-evolving, internet-driven tastes and their firsthand knowledge of online and offline nationwide distribution channels that truly excited us."
Market research firm CB Insights currently values GP Club at 1.32 billion dollars.
2. Blank Corporation: Media Commerce pioneer posting 30X sales growth in three years
Blank Corporation has garnered attention from institutional investors in Korea as a pioneer of Media Commerce, a new frontier that connects innovative products with media content.
Each brand that Blank launches is operated by a small team of employees tasked with planning and creating product videos. These videos are then shared on social media platforms, such as Facebook and Instagram, to promote sales through the brand's DTC store.
With this strategy, Blank has achieved more than 30-fold growth in sales in just three years, posting 98.8 million dollars in 2018.
Blank has drawn a total of 33.96 million dollars in investments from Soft Bank Ventures, SBI Investment, and Union Investment Partners. In July 2019, Korea's Ministry of SMEs and Startups (MSS) and the Korea Technology Finance Corporation (KOTEC) named Blank as one of the potential unicorn companies for their special guarantee program, granting an additional 8.45 million dollars.
The company currently owns some 20 DTC brands, including BODYLUV and BLACK MONSTER. BODYLUV is an online lifestyle brand known for its Addiction Pillow and its water-filtering Puresome Shower Head products, each selling 1.2 million and 1 million units, respectively. BLACK MONSTER is a men's cosmetics brand known for its Black Monster Down Perm product, which has sold more than 400,000 units.
Blank is currently expanding its global presence, opening offices in Taiwan, Hong Kong, and Singapore.
3. Andar: Korea's No.1 athleisure brand
Andar, an athleisure brand founded by former yoga instructor Ae-ryun Shin, has popularized the concept of styling yoga clothes into daily outfits in Korea. This trend of styling athletic wear such as leggings for the gym as well as daily activities is known as athleisure and began in the U.S. and Europe.
Shin gets directly involved with the production of Andar clothes, making it a priority to minimize discomfort and maximize product variety. Due to such efforts, the brand has successfully achieved 32.8 million dollars in revenue last year. This is a massive 40-fold growth in just four years when the revenue was about 820,000 dollars.
Andar introduced its best-seller Air Cotton Siri Leggings in March 2018, which had a unique design of removing the seams going up and down the pelvic region. This subtle change eliminated the common problem in most leggings where the seams would tug in the wrong places. The removal of the pelvic seam is currently patented in Korea, along with a seagull pattern seam that accentuates the hips.
Andar's growth trajectory attracted 4.1 million dollars last December from Korean venture investment companies, Smilegate Investment, Kolon Investment, Neoplux, and NHN Investment. The brand obtained an additional 13.9 million dollars from local securities, asset management, and private equity fund firms, bringing up the total amount of backing to 18 million dollars.
The company is making global inroads by tapping into international markets in China, Taiwan, and Vietnam. Last January, textiles company CORDURA invited Andar to be the first Asian brand to take part in the U.S. Outdoor Retailer show. Andar is also an official partner of the Lycra Black premium elastane technology, which was developed by major integrated fiber company, Invista.
4. INSTANTFUNK: The celebrity fashion brand of choice
Launched in 2015, INSTANTFUNK is a unisex, casual clothing brand that has gained popularity in Korea for its oversized rider jackets.
Built on the philosophy of CEO Jihye Kim, who is also one of Korea's top celebrity stylists, the brand is quick to introduce the newest trends in fashion.
INSTANTFUNK's clothing lines are popular among men and women for being comfortable yet incredibly stylish. The range consists of outers, leather clothing, and basic items.
The company achieved a year-over-year sales increase of 400% in 2018.
SUPERHOLIC, an investment firm specializing in fashion, bet on INSTANTFUNK's growth prospects in both the domestic and global markets by investing 8.45 million dollars last year.
INSTANTFUNK opened a pop-up store in 2018 at one of Japan's major department stores and was very well-received by Japanese consumers. Its presence continues to grow in other international markets and is steadily gaining interest in the U.S. and Europe.