Cafe24 and KB Insurance sign MOU for e-commerce merchant insurance
Press release
Industry's first non-face-to-face insurance service for DTC merchants
Easy insurance registration at a good price expected to help stabilize online biz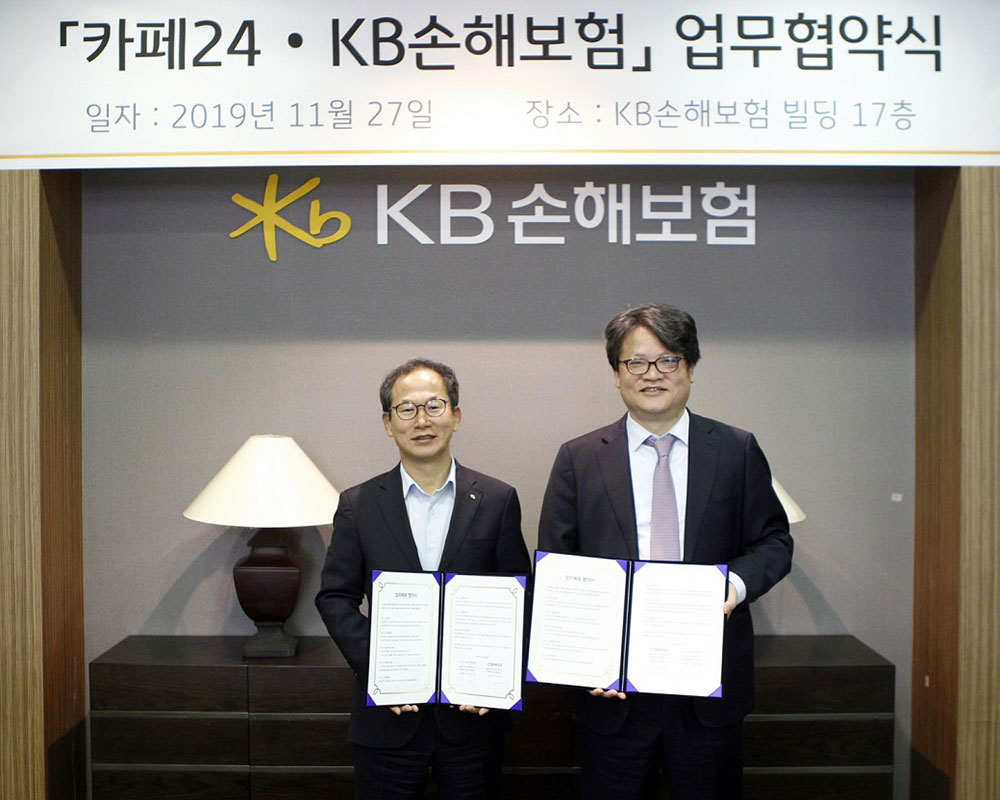 Easy insurance registration is becoming a reality for e-commerce merchants.
Global e-commerce platform Cafe24 and KB Insurance signed an MOU on Nov 27 at the KB Insurance headquarters in Gangnam, Seoul, to support and vitalize insurance services specifically catered to e-commerce merchants.
Under the new partnership, the two companies will be launching the industry's first non-person-to-person insurance registration service for e-commerce merchants. Merchants will now be able to easily register online for insurance that is mandatory for online businesses per regulations. The registration process has been made concise and contracts are handled directly by the insurance company, making the overall expense more affordable.
Going forward, Cafe24 and KB Insurance are planning to work closely together to roll out more insurance and financial services for e-commerce merchants.
Jaesuk Lee, CEO of Cafe24, said, "DTC merchants will be able to build stable businesses more easily through the easy and convenient insurance service." He said, "Cafe24 will continue to provide merchants with services they need to do online business."
About Cafe24

Cafe24 is a global success platform that provides a one-stop business environment for e-commerce merchants so that they can achieve continued growth by focusing on their creativity. Cafe24 has established an e-commerce ecosystem with 1.7 million Direct-to-Consumer (DTC) merchants and various global partners in areas like payment, shipping, and marketing. Cafe24 is poised for growth as more DTC brands and e-commerce participants continue to join the burgeoning industry.