What is search engine optimization?
Search engine optimization (SEO) is the process of improving a web page to be listed at the top of search results on search engines like Google or Bing. SEO helps increase the number of site visits by the right target audience.
SEO and keyword research explained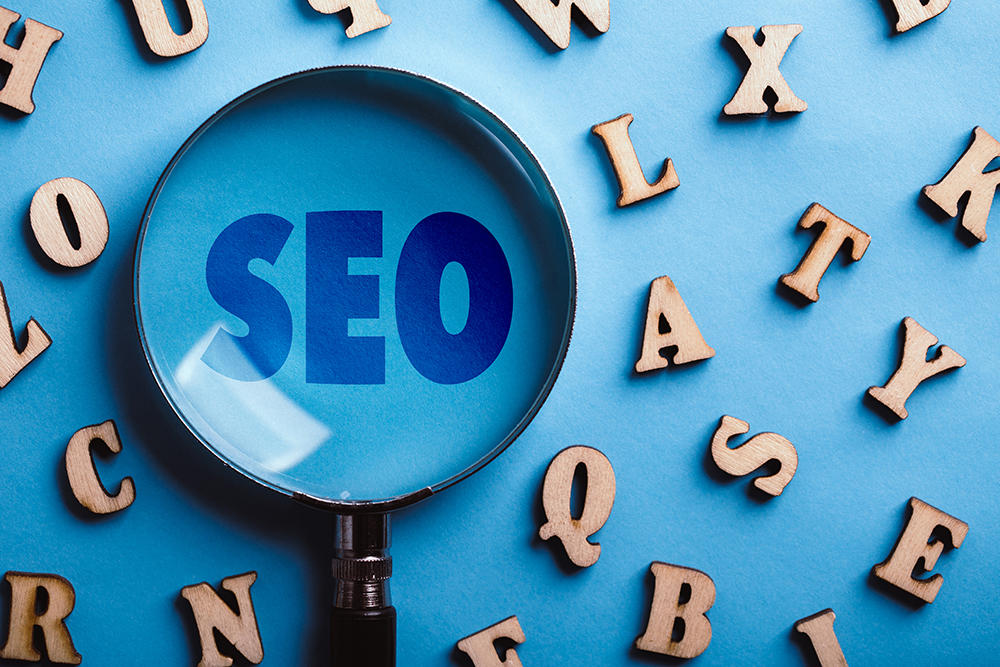 The best way to understand SEO is to learn how online searches work. Simply put, search engines have bots that regularly go all over the internet to collect web pages that contain information from reliable sources. Anyone looking for anything online first opens up a search engine and types in a keyword of what they are seeking. Clicking on the Search button activates an algorithm. It runs through its collection of web pages to produce a list of pages most relevant to the searched keyword.
Search engine algorithms determine the reliability of sources using various factors. These factors may include page content, the trustworthiness of the publisher, and the number of references made by other websites. Backlinko has compiled over 200 known factors Google uses to score the reliability of web pages. SEO is the process of improving a web page's score so it can be ranked higher on the search results page. Higher visibility leads to more organic page visits without the help of paid ads. For this reason, the more popular a keyword is, the more competitive it is to gain high scores to move up the search result list.
Another term to know for SEO is keyword research. It is the study of what keywords users tend to use to look for specific products or services. It helps merchants to understand the behavior and intent of potential customers better. Consequently, understanding keyword research allows brands to create content based on the most effective keywords and boost their page rankings on the search results.
Such valuable insights enable merchants to re-asses their strategies. For instance, merchants can identify the keyword that drives a certain amount of traffic to achieve a marketing campaign goal. Or they can check competitors' SEO targets to differentiate their keyword strategies.
Why SEO matters
Millions of people access the internet daily. About 68% of their online experiences start with search engines. Google leads the pack with its massive 70% share in the search engine market.
About 53% of all web traffic occurs through organic searches. SEO is over 1,000% more effective in driving traffic than social media. Marketers agree, with 60% citing SEO as their top source of leads. These numbers back the importance of SEO and its benefits.
Yet, despite these impressive figures, Ahrefs studied a billion websites and found that a whopping 90.63% of content across the internet garners zero traffic from Google. This shows how websites that overlook search engine optimization ultimately fail to reach their target audiences.
Users tend to click the first websites listed for their search results. According to Moz, 71% of users accessed the sites listed on the first page. The top five links on the list accounted for 68% of all the clicks. The next sixth to tenth places accounted for 4%. The second and third search results pages got only 6% of the clicks.
In other words, any blog post, product page, or news article ranking below the first five Google search results misses a considerable chunk of potential organic traffic.
SEO in e-commerce
SEO in e-commerce places value in the type of visitors rather than their number. This is because targeting the correct potential buyers lead to higher conversion rates. This concept is especially true for direct-to-consumer (DTC) brands running their own online stores.
Merchants should first focus on keyword research. They must determine the target keywords for high rank, high search rates, and high conversion rates. Another factor to consider is buyer intent. Where general SEO focuses on informational keywords, e-commerce SEO emphasizes commercial keywords. Understanding how far along customers are in their purchase journeys gives merchants a significant advantage in sales.
For instance, a user searching for the "best coffee maker" is most likely at the beginning stage of their purchase journey. They are gathering information on good brands and models, meaning they are not ready to buy just yet. But when the query is more specific, for instance, "Keurig K-Elite," they are prepared to buy but are looking for the best deals. Identifying such keywords that have buyer intent is highly-valuable for merchants because they are most effective in detecting the highest potential buyers that can be converted into customers.
Cafe24 assists merchants in optimizing online storefronts
Cafe24 understands the value of SEO and helps merchants beat the competition through optimized storefronts. Cafe24 merchants can easily improve SEO ranking scores through selecting keywords for their stores, simplifying their store addresses, and more. They can also access more Advanced SEO settings through their store admin pages. Utilizing these services, one Cafe24 merchant was able to increase site traffic by fifteen times while another posted 10% increase in conversion rates.
The platform also offers SEO for global selling on country-specific search engines like Google and Baidu. Merchants can set up SEO strategies optimized in all languages for popular local search engines. Cafe24 also enables stores to be recognized as reliable and thus result higher in the search results. Mixxmix's global store raised their international customer visits by 20 to 30%.
The company also provides free services like the Google-initiated Accelerated Mobile Pages (AMP), which provides the SEO ranking factor of speed. AMP speeds up website loading times by 15 to 85%.