Group buying is an online shopping practice where several buyers band together and purchase a specific product in bulk for lower prices per person.
A closer look at group buying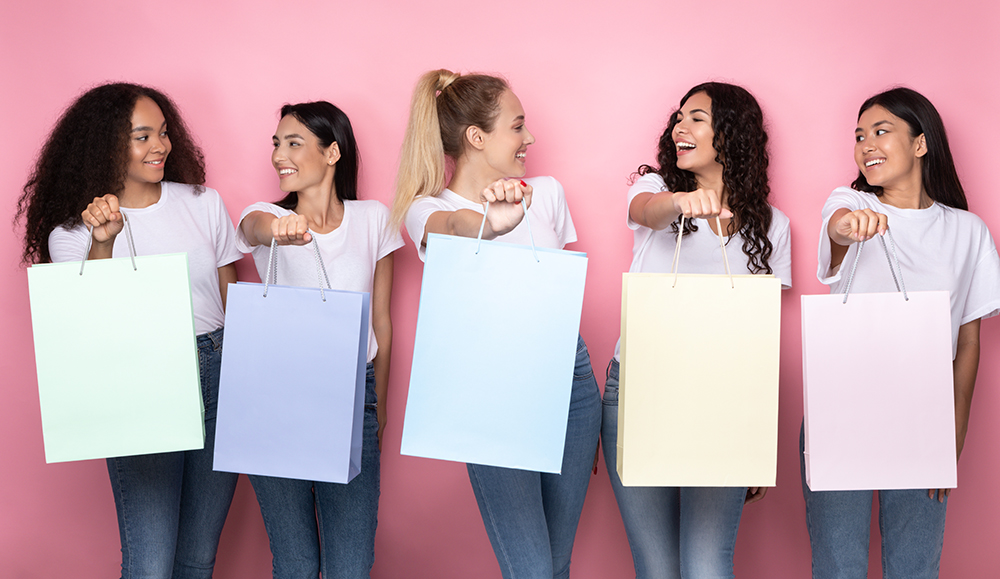 The concept of group buying – also known as collective buying or community buying – harnesses the power of buying in bulk to bring down each item's cost. This e-commerce practice creates a mutually beneficial agreement for all parties involved. Customers enjoy a discounted price on their purchases while merchants move many products in a single transaction and reduce last-mile delivery costs.
In online shopping, collective buying typically happens in two ways. One is through casual organization. Interested parties gather together and schedule a purchase for a product, which a designated community leader facilitates. These individuals usually come from the same communities – physical locations like neighborhoods and apartments and digital spaces like niche or hobby groups and forums. Some informal groups may eventually develop into a consortium that brokers a deal with merchants for its members' benefit.
The second method is more organized. Influencers or key opinion leaders (KOLs) use social media and other platforms to gather followers to purchase a product en masse, essentially organizing a group-buy. Influencers sell a product in a limited quantity or within a specified sale period, usually with discounted offers.
Group buying on the rise
American company Groupon was among the first online businesses to use collective buying as a business model back in 2008. It offered discounted coupons on activities, goods, and services based on group deals. Though the business made waves then, group buying quickly became a niche facet of e-commerce.
However, in recent years, group buying has seen a resurgence in China – an uptake that's now rippling throughout Asia. The rapid rise of online shopping and social commerce paved the way for its newfound traction. Since 2018, community buying revenue has tripled, reaching 13.6 billion dollars in 2020. E-commerce platform Pinduoduo, a big name in China for collective buying, built a reputation for selling at low prices through group purchases. It also encouraged users to recruit others in more economical group deals. The demand was strong enough for Pinduoduo to expand and launch Kuaituantuan, a new group buying platform for local communities' groceries and daily necessities.
Collective buying is also quickly gaining steam in Southeast Asia (SEA), with shoppers showing interest in food and beverage (F&B) products, imported goods, and other niche items. China's model of community-based group buying has been growing in Singapore as e-commerce's new normal. Local community leaders, either on their own or under the employ of a consortium or company, organize purchases and manage last-mile delivery.
E-commerce startup WeBuy is one business capitalizing on the group buying trend in SEA. From its launch in 2019, the platform now serves about 3,000 group-buy leaders and over 100,000 shoppers. WeBuy caters to three SEA markets: its home country of Singapore, Malaysia, and Indonesia. The company is eyeing future expansions in the Philippines and Vietnam.
Social commerce fuels the resurgence of group buying
Crucial to the rise of collective buying is its strong social aspect. Community leaders coordinate purchases through messaging apps like WhatsApp and WeChat. Other groups like GroupBuysSG tap Facebook and Instagram to sell products. Smaller online groups set up collective purchases for niche or hobby items through these channels. There are also KOLs who utilize live streams to influence consumers into buying goods in bulk. These frequent and informal interactions help forge a stronger bond with consumers, going beyond adding to cart and checking out. With shoppers encouraged to convince their connections to join the deal, the community as a whole grows in number and closer together.
Group buying is poised to be the next lasting e-commerce trend in SEA. The region has a high average of 71% social media penetration rate across six countries. The Philippines claims the top spot for daily internet usage, while Thailand, Indonesia, and Malaysia are among the top 10 most active countries online. Thai and Filipino users are online for over nine hours per day, while Indonesian and Malaysian users access the internet for nearly eight hours every day. The Philippines and Indonesia are also two of the most active countries on social media.
The coronavirus outbreak has further strengthened social commerce and digital consumption in the region. The year 2020 saw 40 million new internet users in SEA, of which 94% plan to continue using digital services post-pandemic. Customer behavior has shifted towards prioritizing essentials and value over luxuries and brand names. As such, it becomes more attractive for customers to patronize lower prices from group buys. Amid the region's already-active online population and these factors, collective buying will likely take off and be an influential shopping trend among SEA's digital consumers moving forward.
Cafe24's apps support group buying trends
Cafe24 closely follows e-commerce trends on social media to deliver top-notch solutions to its merchants and partners. Group buying is already a popular commerce method among Korean influencers. The company has developed different apps that cater to DTC brands' influencer commerce and group buying needs.
Cafe24's Sales Calendar service is optimized for conducting group-buying sales events. Merchants can input details like promo dates and product quantity and the service will handle the rest. Influencers that test the e-commerce waters through group buying tend to branch out to build their own brand and sell their own merchandise. Cafe24 helps with those needs as well through its Delivery Commission service. This service streamlines shipping products with professional logistics partner companies, regardless of the items' quantity. Both apps are available on the Cafe24 Store.
Cafe24 continues to listen to the latest commerce trends and tailor its services accordingly. It remains committed to fast-tracking online entrepreneurs' growth and success in their target markets.