What is entrepreneurship?
Entrepreneurship is the act of establishing a company to make a profit. It is when an individual or a group recognizes a business opportunity and maximizes resources to make the most of that opportunity.
Who is an entrepreneur?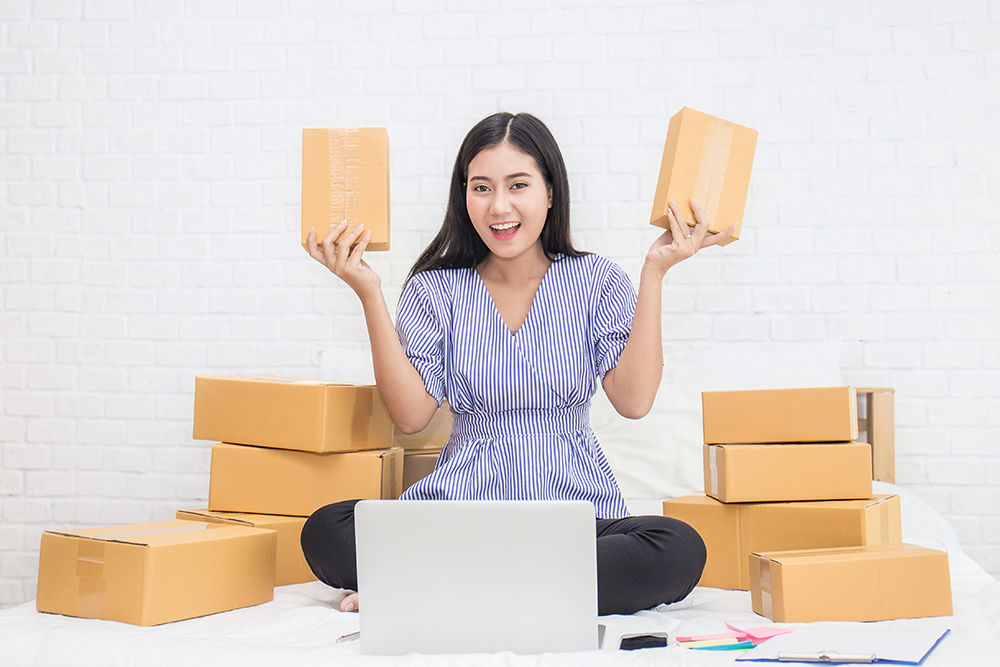 French economist Jean-Baptiste Say first coined the term 'entrepreneurship' in 1800. He defined it as a process that "shifts economic resources… into an area of higher productivity and greater yield." Entrepreneurs create something new or different from available resources – changing, adding, or extracting value in the process. For example, a cafe extracts value from coffee beans to make espresso and can add steamed milk foam to create a delicious cup of cappuccino.
Per Say's definition, an entrepreneur is an individual who begins a business venture and reaps the resulting benefits. Traditionally, entrepreneurs gave up on their careers to devote themselves full-time to their new-found businesses. However, this is no longer the case.
Today, entrepreneurs come from all walks of life and go beyond manufacturing or reselling products. Sidepreneurs manage their companies on the side while working a separate full-time job. Freelancers look for clients and offer their knowledge in the form of services. There are also mompreneurs juggling their roles as parents and business owners. Infopreneurs harness their expertise on data and information to create tailored solutions for their target market's needs. Social media influencers are leveraging their following and influence to launch their own brands or merchandise. And ultimately, there are kidpreneurs who truly reflect how simple it has become to launch a business.
Today's entrepreneurs have shied away from focusing solely on monetary gain. While generating wealth is inevitably a business goal, it is no longer the primary concern. According to the Babson College-sponsored Global Entrepreneurship Monitor (GEM) study, the desire to make a positive impact in the world and innovate was among the top motivators for modern entrepreneurial ventures.
The rapid rise of entrepreneurship
Entrepreneurship has gradually risen to popularity over the years. The GEM report in 2015 found that 66% of adults consider entrepreneurship a desirable career choice. The same study said that more than half of the working population feel they can start a business. The trend continued four years later. In 36 participating economies for the GEM 2019-2020 report, over half of the population believe they have the knack for starting a business.
Technologies that emerged in the past two decades have been instrumental in driving people's interest in entrepreneurship. These developments have lowered the barrier to entry of being an entrepreneur and paved new paths for those who want to start their own company.
Decades ago, entrepreneurs went through a lot to start a company. They had to find and negotiate with product manufacturers and logistics providers, secure funding, and create marketing campaigns. They often had to do everything on their own from scratch despite having little expertise in each field.
Now, the scenario has changed. It no longer takes a fortune to get an online business running. It's also easy to scale the company to a global level once it gains traction. Mobile computing and cloud technology have allowed individuals to work anywhere and sell to any international market.
Various tools and platforms address entrepreneurs' pain points and skill gaps, helping aspiring business owners take the leap and run their own companies. Marketplaces like Amazon, Tmall, and eBay provide new avenues for selling various products at scale. Payment gateways like PayPal streamline transactions. Google, Facebook, and other tech giants expand merchants' reach through their networks and marketing channels.
Cafe24 leads the charge in empowering entrepreneurs
The rising number of entrepreneurs around the world prove the effectiveness of platforms like Cafe24. This company has made it much easier for enterprising individuals to harness the internet's potential and create their own businesses online.
Cafe24 has been a critical enabler of online entrepreneurship, thanks to its full suite of products and services. It further lowers the barrier to entry by making its online store-builder available for free. Additional tools harness the latest technologies like artificial intelligence (AI), automation, and big data to empower sellers.
Cafe24 offers all functionalities that sellers need to start, manage, and grow their businesses effectively. The platform has a vast network of 1.8 million merchants using their tools for day-to-day operations. Also, the company give merchants access to its global network of online marketplaces, e-commerce service providers, marketing channels, and more through its e-commerce ecosystem. Cafe24 helps merchants reach greater heights both at home and abroad, one sale at a time.