What is cash on delivery?
Cash on delivery (COD) is a transaction where the buyer pays for their purchase upon receipt or delivery of the product.
Cash on delivery explained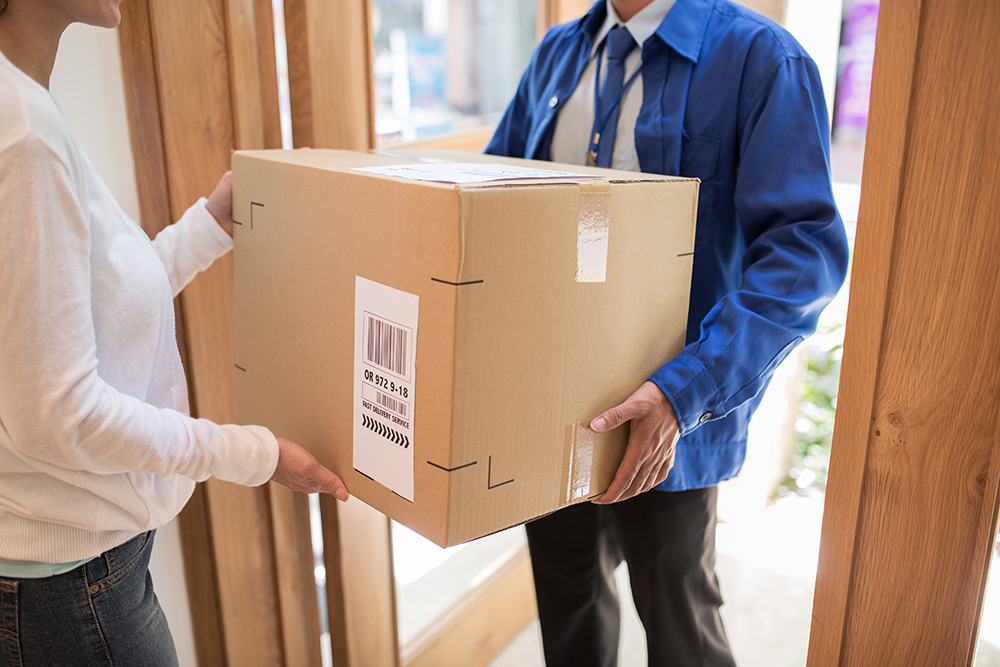 In most e-commerce purchases, buyers use a credit card or an e-wallet to pay for a product. The marketplace or merchant collects the payment first before processing the order and shipping the goods. The opposite happens with COD. Buyers place an order without paying, and merchants prepare the product for shipping right away. The courier collects the payment when it delivers the package to the buyer.
Digital or mobile wallets and credit cards dominate the e-commerce payments space worldwide, accounting for 41.8% and 24.2% of transaction volume, respectively. With only 4.5%, cash on delivery sits near the bottom of the rankings. Western markets like Europe and the United States rarely offer COD, as consumers increasingly opt for cashless transactions.
COD is the key to Southeast Asia
Yet, COD remains a widely popular payment method in Southeast Asia and its neighbors. Up to 56% of consumers across the region say they prefer cash payments with delivery over other payment methods. In 2017, 47% of digital purchases in the Philippines and 42.8% in Vietnam were via COD. Situations were similar in Thailand, with about 69.2% of orders paid for upon delivery.
Neighboring countries also show a strong preference for COD payments. In India, 83% of buyers say it is their payment method of choice. This trend is best represented by the massive success of Flipkart, which pioneered the payment option for e-commerce in 2010.
These four countries' low credit card penetration rates are a strong factor for their preference for cash. Statistics reveal that only 2% of Philippine consumers have a credit card. India and Vietnam are nearly identical, with only a 3% and 4% penetration rate, respectively. Thailand fares marginally better at 10%, but it's still a far cry from Malaysia's 21% and Singapore's 49%.
COD's value for merchants
Research shows that 82% of online merchants in Vietnam, 80% in the Philippines, and 40.3% in Indonesia offer COD. These numbers highlight how imperative it is for entrepreneurs to compete. There are roughly 290 million people in Southeast Asia that don't have a bank account or a credit card. Accepting COD payments allows merchants to reach these potential customers.
Global brands can tailor their approach to local conditions through COD. Cashless payments remain an essential option for many shoppers in Southeast Asia. In 2018, over 75% of Asia's e-commerce transactions happened through COD. Two studies found that lack of access to available payment methods is one reason for cart abandonment, emphasizing the need to cater to this specific pain point. Doing so allows merchants to connect with more customers, improve the shopping experience, and increase sales.
COD also boosts consumers' trust in brands. Data show that online orders in the Philippines, Indonesia, and Malaysia are 12 times more likely to be fraudulent than the global average. Providing a COD option is a way for brands to communicate to their customers that they are a credible business and reassure them that they will receive their products. Understanding such distinct consumer needs in these regions and providing services for those needs can directly affect a brand's success.
Cafe24's attention to localization gives merchants an edge
Cafe24 understands the importance of localization for e-commerce success in Southeast Asia. The company took a mobile-first approach for its e-commerce ecosystem in the region to cater to its unique needs and country-specific conditions.
Cafe24 has employed local experts and built a vast network of partner companies to accomplish this objective. With these connections, the company has expanded its localization services to include product page translation, marketing, logistics, and more. For COD specifically, Cafe24 has partnered with Vietnam-based couriers Ninja Van and Vietnam Post to facilitate delivery and payments on its platform.
The company has experience successfully implemented various COD options for its merchants selling in Japan. Consumers there still pay through cash in 13% of e-commerce transactions despite the country's credit card penetration rate of 68% – the highest in the Asia Pacific. Japan's dependency on cash payment has brought forth some creative ways to make payments for online purchases. One popular method is the convenience store payment provided by PG companies. The consumer orders a product to be delivered to a convenience store location of their choosing. They can pay for the package in cash or card upon pickup.
Another method is called 'daibiki,' provided by logistics companies. The customer orders a product without paying, receives the package at home in person, and makes the payment to the deliverer in cash or card. Cafe24 partners with PG companies Softbank Payment Service and Zeus to provide convenience store payment options. It also partners with logistics companies Sagawa Express and Yamato Transport to offer daibiki payment options. Offering localized services gives merchants the capabilities they need to make inroads into Japan's market.
Cafe24's extensive global partner network and localization strategies make it a great partner for international business expansion. The company's attention to important revenue-driving factors like payment options for each market will allow merchants to maximize their business in their push to global success.