What is an online marketplace?
An online marketplace is an e-commerce website where various third-party sellers can list their products for sale to local or international consumers.
An effective sales channel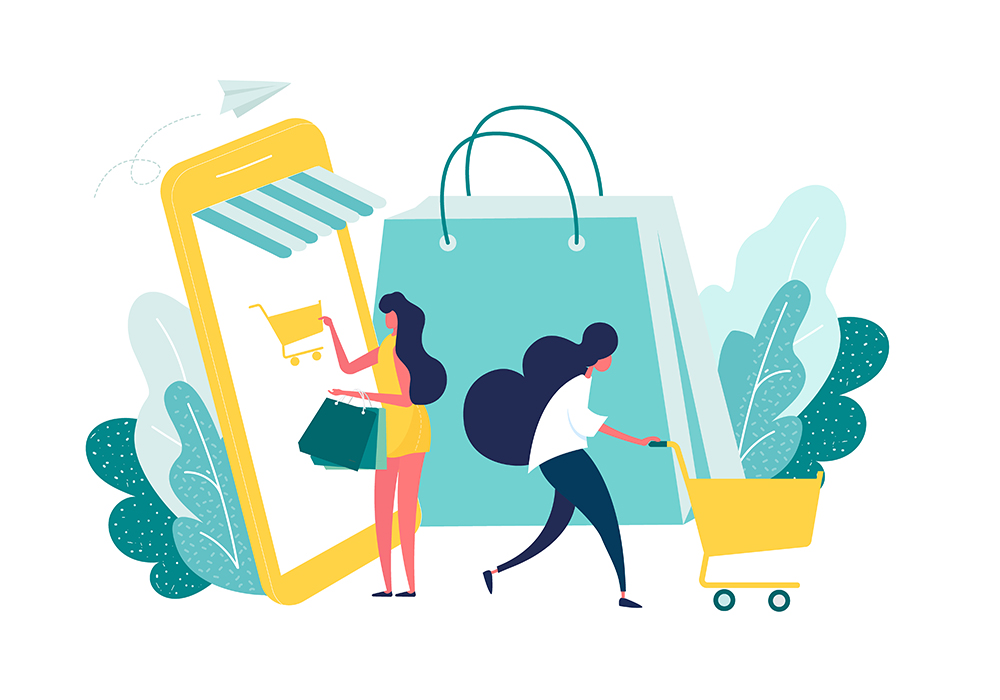 In essence, an online marketplace is the digital version of a large shopping mall. It offers a vast range of products from different third-party sellers as well as the market's private label brands.
The process of setting up shop on online marketplaces is straightforward. Sellers can submit the required information to sign up for an account on the site. Once approved, they can then start registering their products and set up payment methods, shipping arrangements, and other essentials needed for business operation. They can also utilize the marketing tools and promotional campaigns that the online marketplace offers.
Forbes identifies three main types of online marketplaces:
A vertical marketplace has many sellers selling goods from one product category. An example is True Facet, a site that exclusively lists brands specializing in jewelry, watches, and luxury accessories.
A horizontal marketplace has one type of seller offering products from multiple categories. Etsy follows this model, offering a varied range of hand-crafted products by different artisans.
A global marketplace is arguably the most popular model that lists anyone anywhere to sell anything everywhere. Amazon is a prime example listing all types of sellers that offer items from various industries and categories.
Because marketplaces offer effective sales channels, it attracts many entrepreneurs wanting to start an online business. But they should first stop and ask the following questions to set their course of action before they hurriedly jump on board:
How will I use the online marketplace? For a small business, an online marketplace is one of the easy ways to get products to shoppers. It can be a great place to start if they want to test the waters first. Meanwhile, Direct-to-Consumer (DTC) merchants can integrate marketplaces to their existing stores as an additional sales channel. This way, business owners still have autonomy over their online store while harnessing the broad reach a marketplace provides.
What type of consumers do I want to reach? It is crucial for a business to be aligned and directed toward a specific customer target group, whether it be consumers in a specific region or having distinct interests. Knowing who to target will help merchants to determine their sales channel strategy and the most effective marketplaces to onboard.
How DTC brands can utilize marketplaces
E-commerce merchants that start their online business journey with a DTC storefront choose to do so because it gives them more control over their business operations. A DTC model gives them full and centralized command on various aspects, including logistics, payment, inventory, branding, and more. DTC sellers can also communicate directly with their customers and take charge of their entire purchasing journey. They have direct access to customer data collected from their online stores. Data like buying behavior and preferences can offer invaluable insights to building business marketing strategies.
However, utilizing online marketplaces can bring added success for DTC brands looking to diversify sales channels. Merchants can quickly add an online marketplace onto an existing online store, as most sites offer a seamless sign-up process. In addition, marketplaces offer additional services like marketing and shipping to help merchants move their products. Amazon Advertising and Fulfillment by Amazon, eBay Promotions Manager and Global Shipping, and Google Shopping Actions are examples. Entrepreneurs who are just starting can greatly benefit from these marketing efforts, especially since marketplaces already have a high volume of visitors regularly.
DTC merchants can also easily sell to global consumers through these open-to-all platforms. Online marketplaces saw a surge in use among sellers and shoppers as e-commerce has posted significant growth in recent years. They accounted for 57% of global online retail sales at 2 trillion dollars in 2019. China's Taobao has a significant share of the industry, recording 484 billion dollars in gross merchandise volume (GMV). Other top marketplaces are Tmall, Amazon, JD.com, and eBay. In 2020, marketplaces attract much more traffic with 93% of online consumers shopping from a marketplace at least once. These large consumer bases can mean an additional revenue source for DTC store owners.
Cafe24 connects merchants to global marketplaces
Cafe24 provides its Multimarket Management service that seamlessly connects DTC stores to popular online marketplaces for free. They can reach international markets easily and benefit from the shipping, marketing, payment, and customer service support services that marketplaces offer its sellers. The biggest benefit is that merchants can see all the orders and delivery statuses for all marketplaces on one centralized Cafe24 admin page.
Cafe24's partnership with various global online marketplaces like Amazon, Shopee, Lazada, Tmall Global, JD.com, and Rakuten allow merchants to add new sales channels to their DTC stores quickly. In this way, merchants can easily reach consumers in the United States, Southeast Asia, China, Japan, and the rest of the world.